Our Executive Leadership Team

Christine Mikhael - Chief Executive Officer
With over 25 years of real estate experience, Christine is renowned for her knowledge and expertise on what it takes to create and manage a top office having owned her own agency for over 15 years. Christine intricately understands what it takes to operate a high performing business and knows what is needed to actively create efficient and engaging ways to recruit and retain top agents. As CEO of the LJ Hooker Group, Christine is responsible for our strategies that underpin office and agent productivity and market share growth for the LJ Hooker Group across Australia.
Connect with Christine on LinkedIn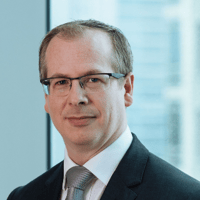 Simon Heathcote - Chief Financial Officer
Simon joined the executive team as Group Finance Director in March 2019 and became the CFO in May 2019. He is responsible for the finance and compliance functions of the corporate, residential and commercial real estate lines of the group.

Prior to joining LJ Hooker, Simon was the CFO of a private commercial lender. He was Group financial Controller with Guardian Early Learning Group (childcare), and Financial Controller with Archer Capital, a private equity firm. Prior to this, Simon was an audit Senior Manager with Ernst & Young.

Simon brings a wealth of experience to LJ Hooker in all facets of financial management practice and is a member of the Institute of Chartered Accountants Australia and New Zealand and the Governance Institute of Australia.
Connect with Simon on LinkedIn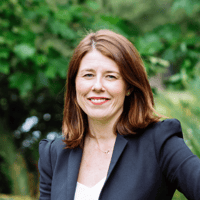 Ruth Trewhella - Chief Operating Officer
Ruth joined the executive team in January 2018 as Business Improvement Director and became COO in January 2019. She is responsible for the overarching operations of the core Franchise business including marketing, customer support, training and events and awards and recognition.

Prior to joining LJ Hooker, Ruth was Head of Customer Success at e-commerce brand RedBalloon. She was Group Manager of True Local (part of the Telstra group) and a number of other digital businesses within the Sensis group of companies.

Ruth is an innovative leader who brings a wealth of experience in transforming customer experience and business performance. She has extensive experience leading and developing high performing multi discipline teams, strategy execution, operational excellence, digital innovation and delivering complex programs of work.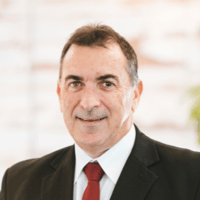 Graeme Hyde - Network Chief New Zealand
As a former multiple office franchise owner, Graeme brings close to 30 years real estate and franchising experience to the LJ Hooker Group. His career extends across television and radio before starting his first LJ Hooker franchise in 2001. Using this super brand, he quickly built his regional office in Port Macquarie to number 5 internationally and has been ranked within the top 6 salespeople in the international network. He has accredited with the international marketing and community marketing awards and franchise owner of the year as well as serving on the board of REINSW.
Connect with Graeme on LinkedIn
Share