A Guide to Buying an Investment Property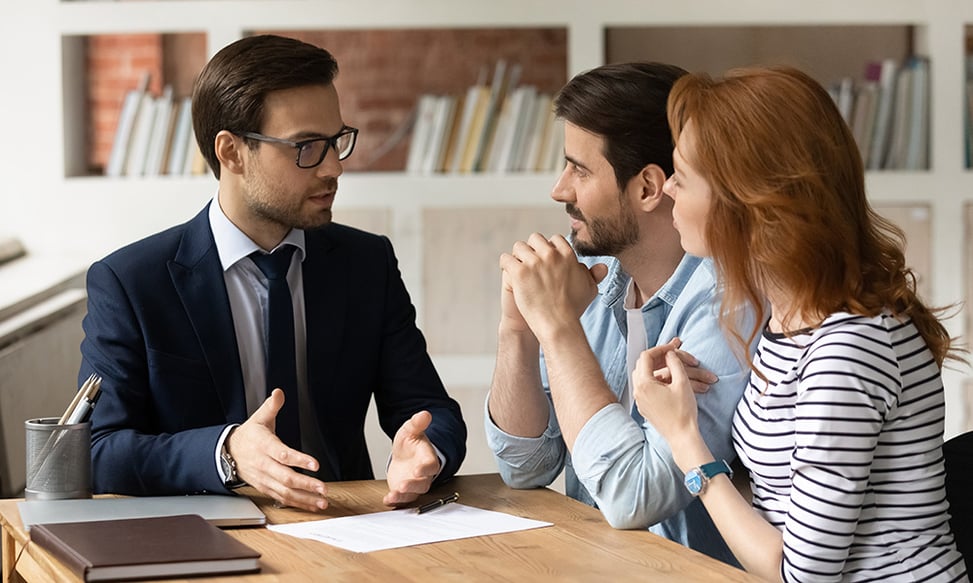 Buying an investment property can be an effective strategy for building wealth and securing your future. It can help improve cash flow, offers tax benefits and is seen as more stable than other investments – after all, everyone needs somewhere to live.

But as exciting as that sounds, the whole process can also be a little daunting.

So, just where should you start and how do you ensure it is the right decision for you?
How to invest in property
Property may be a less volatile investment, but it is not without risk. It requires detailed planning, research, knowledge and importantly the right people behind you.

To assist, we have identified 9 important steps to navigate on your way to becoming a landlord:
1.
Review your personal cash flow and budget

An important step is understanding how much cash you have to invest in property and whether you can afford the cash flow impact on owning an investment property. This can be as simple as listing all your assets including incomes and working out your expenses. Work out how much you have as a deposit (making sure you don't over commit), or how much you will need to save for a deposit. Usually, when investing, a lender likes you to have at least 20% deposit.
2.
Contact your bank or mortgage broker and get a pre-approval

Once you understand your personal cash flow and budget the next step is to talk to a bank or mortgage broker like LJ Hooker Home Loans to find out how much they would be prepared to lend you and what the interest rate would be.

It is recommended that you get pre-approved for an amount so you can go searching for a property with certainty based on how much you can spend. This will also dictate where you can purchase and what type of property you can purchase, like a house or apartment, new or old.

Also you should consider how you will structure your Loan, should you go for interest only or principle and interest? Should you lock the rates in on a fixed term or leave it variable or go half/half? The answers to these questions may depend on the economic environment at the time and as always, seek counsel from the professionals before making a commitment!
3.
Set your goals

What are your goals? What are you looking to achieve? It is important to be clear about these and talk to experts such as your accountant and financial advisor. You need to consider your short and long term goals. For example if you are looking to retire in 10 years, perhaps start with a 10 year plan then break it down to 5 yearly, yearly, bi-annual, monthly and weekly timelines. This will help clarify what you need to achieve through your investments.
4.
Talk to your accountant

You need to understand the tax implications of buying an investment property and your accountant is the best person to talk to about this. Ask them to clarify the following:
Negative gearing implications and depreciation allowances on new buildings. They will be able to advise if you are better off buying in a new or old building
If you are buying a property with someone else ask whose name should be on the contract as this may have impacts on any future tax benefits, land tax and stamp duty.
How much they believe you can afford to spend each week on an investment mortgage and the tax impact on this amount.
5.
Find a conveyancer or lawyer

Most property investors enlist the services of a conveyancer or solicitor to handle the purchase process on their behalf. While you are able to act on your own when making a property purchase, the process of documentation and settling can be complicated - and may seem daunting. Bringing in support and assistance from a qualified expert familiar with legal documents and legislation can make the process easier. LJ Hooker Conveyancing is available in NSW, VIC, ACT and WA and are experts in understanding the requirements of property purchases and sales.
6.
Create a property evaluation model

By now you have clarity around how much money your lender will give you, your accountant has verified your budgets and you have the legal support team ready to go, but you don't know exactly the type of property you are after.

This step is all about creating a property evaluation model - to identify what criteria in an investment property is important to you. To do this you need to rank your key investment criteria such as the location - does it need to be near public transport, schools, shops, work and what is the walk score? What do you value as important for the exterior and interior of the investment? Such as type of building, size of complex, parking, number of bedrooms and bathrooms, flooring, the properties aspect, quality of kitchen, backyard and outdoor entertaining and whether you want to renovate or not.

These steps help you clarify exactly what you are looking for and will enable you to assess potential investment properties against your must have criteria.
7.
Search for a property

Doing your own research is important, after all it is your money and knowing about the specific market you are investing in is a good idea. Talk to a local LJ Hooker agent and find out about the local market you are considering buying in, what are properties selling for, how long are they on the market etc, gather information on the demographics of the suburb, its location to important amenities such as transport, shops, universities and schools and information on the recent sales and history of the area.

Plus keep an eye on the real estate portals such as realestate.com.au, domain.com.au and ljhooker.com.au to see what properties are for sale. But make sure you don't become emotionally attached to the property, it's an investment, and your focus should be on maximising capital and rental.
8.
Engage a Property Manager

After purchasing your investment property, the next key decision you will need to make is whether you will employ a property manager to help you, or whether you'll manage it yourself.

Although many investors are financially-savvy, when it comes to finding tenants, dealing with day-to-day property issues or legal jargon they are left in the dark. LJ Hooker's team of experienced property managers can help make sure you receive a reliable income stream, excellent capital growth and the best returns possible - as well as a guarantee of exceptional customer service. You will receive regular and thorough property inspection reports, copies of all important documents and regularly review rent rates and the local market to help you achieve the best outcome.

A property manager costs approximately 7-10% of your total rental income, however the services and expertise offered by a good property manager is worth much much more than this fee, plus in many cases the agents service fee is tax deductible.
The key roles of an LJ Hooker Property Manager:
Advertising your property for rent
Open your rental property for viewings
Screening tenants including reference checks, rental history review
Manage the condition report process
Manage the tenancy agreement signing process and handling questions
Manage your financial accounts for the investment property and provide regular reports
Inspect the property on a regular basis
Organise tradespeople for repairs and maintenance
9.
Manage property investment compliance and accounting

Hopefully your investment property is being managed and you have reliable tenants paying their weekly rent. Now you need to revisit your accountant and provide detail of the rent you receive, the interest you pay the bank and any depreciation benefits so they can lodge a PAYG variation. This will hopefully translate into a little extra in your pay packet.

Your property manager will keep a record of your monthly income and expenses and be able to provide you with a report for your end of year accounting. There are a few other accounting implications and requirements so make sure you discuss this with your accountant.

Make sure you seek professional advice to determine whether property investing is a good idea for you and your individual needs.
Stay informed
Whether you are buying or selling a home or investment property, asking your real estate agent the right questions gives you a good idea of the agent's approach and knowledge. It can also provide you with useful information about the property and the local market.

At LJ Hooker, our team is waiting to assist you. Our experienced real estate agents offer you experience alongside excellent market knowledge that helps make the buying or selling process as smooth as possible. We have been voted Australia's number one real estate brand, and a little help from the team at LJ Hooker can be invaluable when it comes to buying or selling a property.
So if you would like to find out the rental value of an investment property, contact us for a free rental property appraisal. Alternatively, if you would like to speak to one of our real estate agents, we invite you to use our agent locator to find an LJ Hooker expert in your local area.
More interesting resources you might like...
Share