Why Buy with LJ Hooker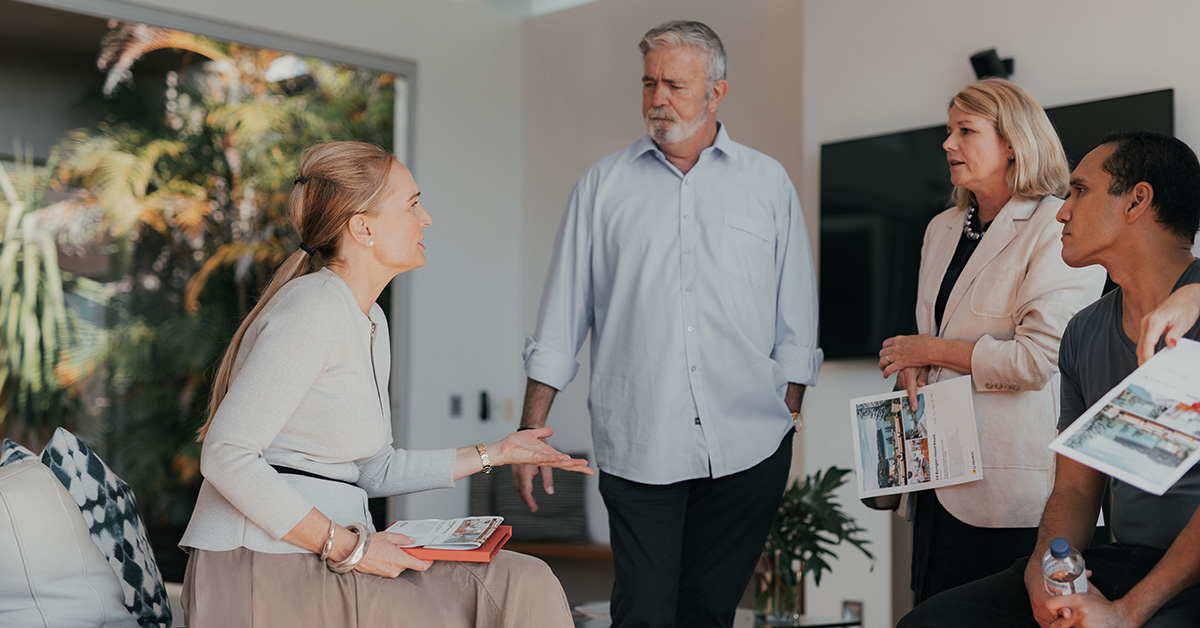 Buying a property can be a daunting prospect, especially if this is your first home purchase.

Between open houses to visit, thousands of print and online advertisements to read and significant financial decisions to make, it is easy to feel overwhelmed.

Enlisting the help of a trusted real estate agency can help you navigate the often-tricky world of residential real estate. LJ Hooker is perfectly-placed to provide you with advice and assistance relevant to your local real estate market.

We'd love to help you through every stage of the property buying process, including finding a property within your price range, organising finance, reports and searches, conveyancing and helping to connect your utilities.

When it comes to buying a property, the first thing you'll need to do is assess the type of home you want and determine your budget.

For example, first home buyers may be keen to investigate their options for buying an apartment, while parents may be looking to upgrade or downsize, depending on the age of their children.

Regardless of your price range, you'll find LJ Hooker offers a range of quality real estate listings and your local LJ Hooker real estate team can assist you with the research and data you need to make a decision.

We make searching for residential property listings as convenient as possible - using the LJ Hooker website, you'll be able to view property descriptions, maps and photographs of the properties on offer.

When you speak to LJ Hooker, we can provide you with further information about the properties that best suit your lifestyle and help you streamline your search to find homes that are easily accessible to schools, public transport, restaurants and hospitals, and other amenities.

You can also discuss your financial and investment priorities - including immediate rent return, capital gain, lifestyle or any combination of these factors. With this information we will be able to better work with you to find the perfect property.

Of course, there is much more to buying a house than simply browsing through listings - you'll need to arrange a number of other services as you make your way through the process.

From start to finish, LJ Hooker can take the hassle out of the property purchasing process, making moving an enjoyable, easy experience. Let the team at LJ Hooker help you achieve your real estate dream.
Share