Costs of Selling Real Estate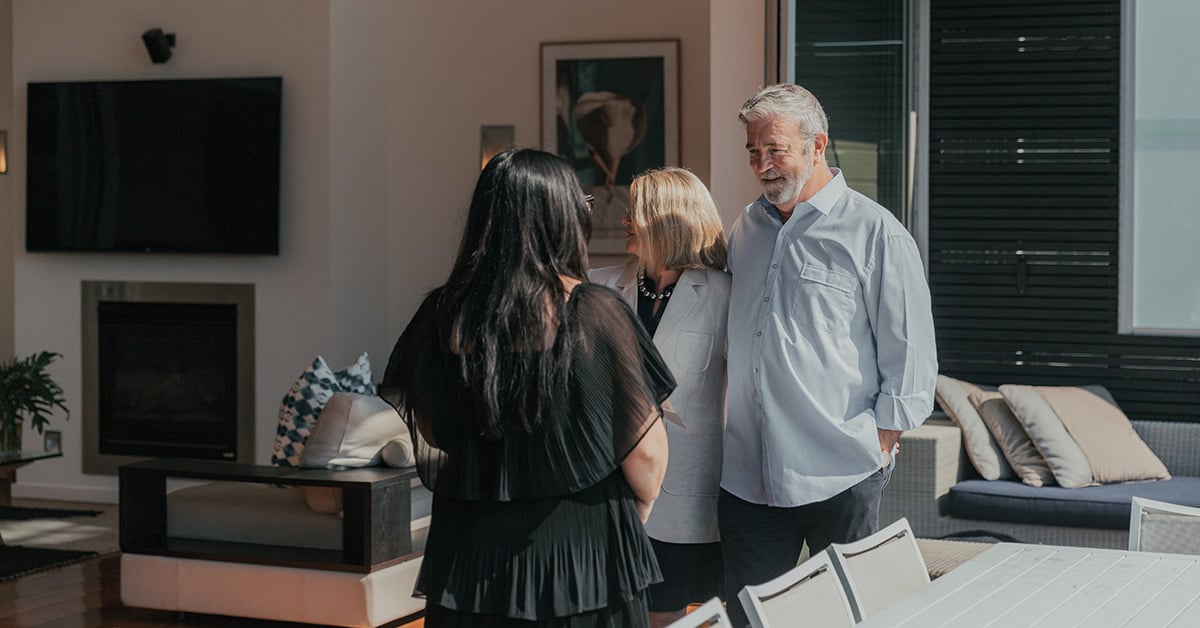 Selling a house is undoubtedly a major life event. But, while the idea of new beginnings should leave sellers excited for their next chapter, moving can sometimes be a challenging and emotional process.
This is, in part, caused by the unavoidable and seemingly hidden costs of selling a house. To make your journey less stressful, understanding these costs before beginning the process is essential. This way, you are not blindsided by any extra or unexpected expenses.
Maintenance costs
Before selling a property, it is very important to make sure that your house is in the best possible condition. This often means performing maintenance tasks both inside and outside of the home.
Taking the time to ensure that maintenance issues have been attended to does cost money. However, this is an important step in the process of selling a house and therefore achieving the best possible sale price.
A house that appears run-down will struggle to sell. To negate this, you will have to fix plumbing issues that have left water marks on the roof. In addition, fresh coats of paint will need to be applied to cracked and marked walls.
Maintenance might also encompass having pools and tennis courts professionally cleaned. Sellers may even need to clean roofs and gutters. A real estate agent will advise you on what maintenance works are crucial and what can be left for the new owners.
Legal costs
There are legal costs associated with selling. Namely, engaging a conveyancer or solicitor to legally transfer ownership of the home from the seller to the buyer. The conveyancer or solicitor helps sellers manage everything from the sales contract to other legal fees.
Licensed conveyancers and solicitors will charge for this work. However, it is worth noting that the exact monetary cost will vary from state to state, suburb to suburb and from one agency to another.
Agents commission
When it comes to selling a house, the agent's commission makes up a key component of the overall cost of selling. A real estate agent is hired to provide their industry expertise and exclusive contacts to help you sell your home.
Depending on the real estate agent you engage, sellers can enter into several commission methods. Agents may ask for a flat fee or operate off a tiered commission. These methods will be discussed and agreed upon before any contracts are signed.
Marketing costs
In most real estate agencies, marketing costs are separate from an agent's commission. With this in mind, in the modern-day, marketing campaigns encompass both digital and print media in order to be successful.
Digital marketing can include:
Digital brochures
Real estate portal listings
Social media posts
Professional photography
Drone footage


Print marketing can involve:
Signage
Property brochures
Newspaper and magazine advertisements
Professional copywriting

While there are many marketing techniques, the agent will not employ every single one. Instead, marketing campaigns will be tailored to your specific property, location and target buyers. With this in mind, marketing can cost anywhere between hundreds and thousands of dollars.
Moving fees
Moving costs can easily be forgotten. However, it is worth mentioning that they will almost always be incurred. This is because sellers will need help moving furniture and boxes from their old house into their new property. Moving costs can be a fixed or hourly rate.
Miscellaneous expenses
When selling a home, there are many different miscellaneous expenses to consider. While these costs might not apply to everyone who sells their house, they are expenses that are worth mentioning.
Styling your property
Before putting your house on the market, your real estate agent may recommend property styling. This could be because the house is brand new and has no furniture or needs added appeal.
Capital gains tax
For those selling a rental property, holiday house or vacant land, Capital Gains Tax is an added expense. In essence, Capital Gains Tax is the tax you pay on the profits garnered from selling assets whether they be property or stock.
Strata and/or council fees
When selling a property, there may be outstanding council rates and strata fees that require payment. These fees are usually paid every quarter or so. Therefore, it could be possible that you have a month or two outstanding by the time the property sells.
Mortgage discharge fees
If you have a home loan with a bank, the bank will charge handling fees to close down your loan. Mortgage discharge fees, settlement fees and government fees are some of the charges you may encounter from your bank when selling a home. This can all add up to around $150-$600. If you have a fixed rate loan, you may also have to pay early repayment costs. Contact your lender in advance to find out an indicative figure. Your solicitor or conveyancer can do this on your behalf if you sign your lender's discharge form and hand it over to them.
Auction fees
If you are putting your home up for auction, you will need to pay auction fees. Depending on your state, these fees may be included in the agent's commission. You can expect the auctioneer to charge anywhere from $200 to $1,000 to sell your home.
Pest and building report
Sometimes, when a person decides to do renovations or perform maintenance checks prior to selling their home, they will discover a pest problem. In these cases, a pest and building report will be needed to see if anything needs to be fixed and to avoid any last-minute surprises should the buyer find termites, for example. This can cost from $500 to $700.
Stress
When it comes to selling your home, there are hidden costs that aren't tangible. For example, stress. Selling a house can be a time-consuming and overwhelming process. That's why most people choose to work with an experienced real estate agent to manage the sale of their home. Your agent will help take care of everything and will guide you through the process from start to finish.
Completing your house sale with LJ Hooker
Selling a home marks a major life transition. With so many emotions and feelings of stress tied into the moving process, look for a real estate agency that will help make this transition as seamless as possible.
While the moving process and the associated costs may seem overwhelming, LJ Hooker can help break down the many components of selling a home. Helping take the stress out of moving.
Whether you are preparing to sell or looking for more information, our team at LJ Hooker is waiting to assist you. We offer you experience alongside excellent market knowledge that helps make the selling process as smooth as possible.
Voted Australia's number one real estate brand, a little help from the team at LJ Hooker can be invaluable when selling your home. Contact us today for a free property appraisal.

DISCLAIMER - The information provided is for guidance and informational purposes only and does not replace independent business, legal and financial advice which we strongly recommend. Whilst the information is considered true and correct at the date of publication, changes in circumstances after the time of publication may impact the accuracy of the information provided. LJ Hooker will not accept responsibility or liability for any reliance on the blog information, including but not limited to, the accuracy, currency or completeness of any information or links.
Share