Why Use LJ Hooker Property Management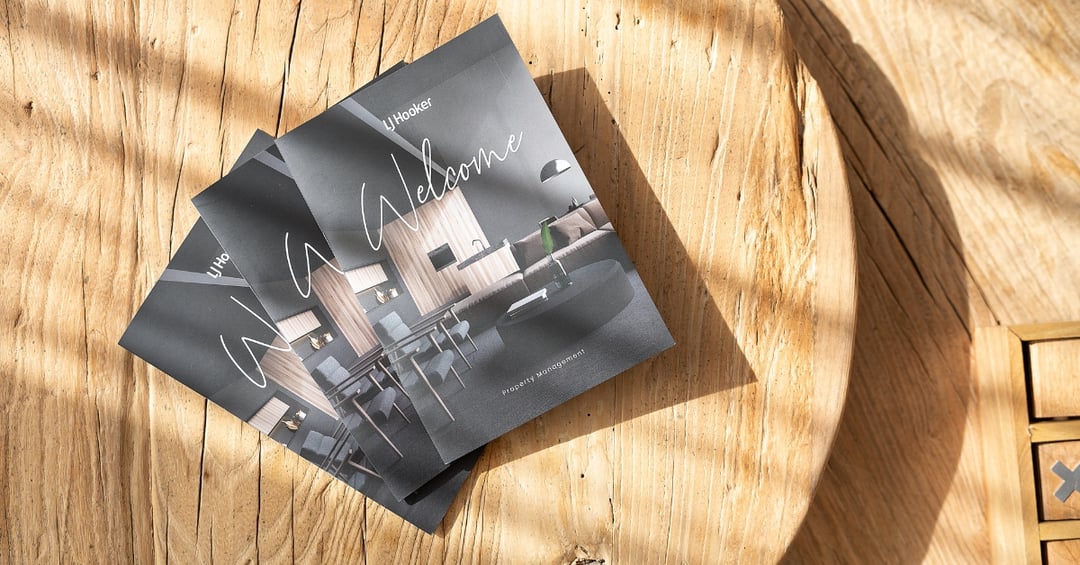 An investment property can be a great way to build a secure financial future, but you need to have the right people behind you to succeed.
LJ Hooker has a team of experienced property managers who can help make sure you receive a reliable income stream, excellent capital growth and the best returns possible - as well as a guarantee of exceptional customer service.
Whether you are overseas or based in Australia, you'll want to make the most out of your real estate investment. You may have plans to purchase an investment property, add to your portfolio or, perhaps you already own a home or apartment and are considering leasing it to tenants. LJ Hooker Property Managers can help you maximise your returns - offering a mix of investment and property management to address every possible circumstance on your behalf. You'll also find that landlords who enlist the help of a property manager may be eligible for more comprehensive insurance cover and other advantages.
1. Experience on your side
LJ Hooker property managers see hundreds of rental applications and are experienced at interviewing tenants, reference checking and reviewing rental history to make sure the best applicant will be living in your property. There are a number of ways we effectively screen prospective tenants.
The process can start before tenants have even filled out an application by simply asking a few simple questions that may or may not turn up a red flag. It might be a casual conversation about work, how often the applicant has moved and if they have previously encountered any problems.
Property managers will present the best potential candidates but you, of course, have the final say as to who rents your property. Remember, that potential tenants must not be discriminated against due to gender, age, race, pregnancy and religion.
2. Reduce your Risk
By engaging a LJ Hooker property manager you reduce the chance of having a vacant property therefore lowering your risk of lost income. Our property managers are able to access a number of tenant databases which allows us to find a suitable replacement quickly, when needed. Property managers may make suggestions on how to make your investment property more attractive without overcapitalising. This may be updating the kitchen, adding air-conditioning or even allowing tenants to keep a pet at the property.
3. Decrease tenant turnover
Good tenants respect the property they are living in. They communicate openly and honestly with landlords to make sure that the property remains in tip-top condition. It is important to keep tenants happy as they will be more likely to want to stay and renew their lease. If there is an issue, our property managers are available to address problems at all hours of the day.
4. We stay on top of maintenance
If a rental property is not being properly looked after, a tenant may become tired of the issues and look for alternative accommodation. So, keeping on top of any repairs is key to fostering a strong relationship. It also prevents small problems from developing into something more costly. As part of a large real estate network, our property managers have negotiating power with local tradespeople allowing us to provide better prices on maintenance jobs. LJ Hooker also has a number of business partnerships providing landlords with discounts on a range of services. These include companies such as Smoke Alarms Australia and Inspection Express. This is a bonus if you are looking to reduce the ongoing costs of having an investment property.
5. Avoid unpleasant confrontations
We are a buffer between you and the tenant - our property management team are equipped with knowledge and experience to deal with problems, such as late payments through to damaged property. We are proactive in handling complaints and have excellent communication. LJ Hooker property managers will always keep you updated about any potential problems and suggest a course of action to respond to any situation.
6. On-time rent
Our property managers will work to ensure tenants pay their rent on time. Consistent rent collection is imperative and we will enforce lease policies if payments aren't received. We also detail the income, expenses, owner payments, and any outstanding invoices associated with the investment property. This allows landlords to stay on top of costs and be organised come tax time.
7. Less stress
With someone else managing your property and tenants, you don't have to worry as we will do most of the work for you. Highly skilled and professional property managers can go a long way towards making the investment property and rental process seamless. So, rest easy knowing that with a LJ Hooker Property Manager, your asset is being well looked after by a well-trained, organised and skilled professional.
8. We know legislative requirements
Private owners are bound by the same legislative requirements as property managers in their dealings with tenants. This means that if you are taking the task on yourself, you will need to stay up to date with constantly changing legal requirements. We stay up-to-date on any changes by providing our staff with ongoing training. So, choosing a LJ Hooker property manager to look after your investment property is a wise decision that may save you time and money over the long term.
More interesting resources you might like...
Share