The Importance of Inspections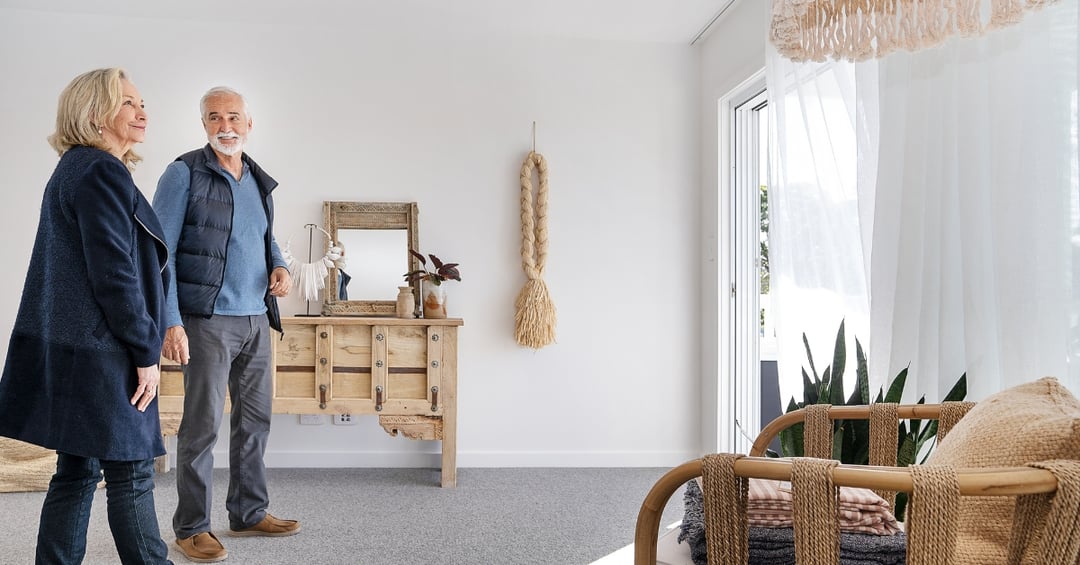 If you're considering buying a home, it's essential to conduct a home inspection. A home inspection is the process where a potential buyer attends an open inspection or open homes to check the condition of the property prior to purchasing. Buyers can hire a professional licensed home or building inspector to perform structural checks to help gauge the structural integrity of the home alongside any potential problems such as maintenance issues or pest problems.
Why Property Inspections Matter
For most people, buying a first home is a significant investment and to help safeguard you from buying a property with issues that might cost you thousands, it is critical you spend ample time inspecting the property yourself and asking the agent the right questions.
If you are taking out a mortgage for the home purchase, the lender will require a home inspection as part of the home buying process. Although it can be tempting to gloss over this step, it is an essential part of the process. An inspection can identify everything from safety hazards and repairs to even how much foot or road traffic passes by the house and whether it is soundproofed or not.
As a seller, a property inspection not only showcases good property management but also highlights the impact of home styling; increasing the likelihood of a successful sale.
Ultimately, buying a home is a huge investment. You want to ensure that what you're buying will not end up costing you thousands in maintenance, pest issues, and peace of mind.
Benefits of Home Inspections
A pre-purchase home or building inspection offers numerous benefits;
One of the primary benefits of a home inspection is to identify potential structural issues. Inspections can uncover hidden defects such as roof leaks, foundational issues, and potential pest nests that may require hefty repair costs and safety hazards in the future.
Inspections also give the home buyer a chance to assess the overall condition of a property. Inspectors can discover cosmetic issues such as cracks in walls alongside electrical systems including plumping and HVAC components. By addressing these issues prior to purchasing, buyers can gain insights into the necessary repairs or maintenance tasks required and budget these things.
Another benefit of home inspections is that they give buyers negotiating power. Buyers can negotiate with sellers a fair adjustment in price if they happen to discover required repairs or areas of concern.
Lastly, home inspections ensures safety and peace of mind. These inspections can uncover potential hazards such as faulty wiring, asbestos, or mould issues. Uncovering such issues before purchasing instils peace of mind knowing you're less likely to encounter any costly issues down the road.
Your Home Inspection Checklist
1. Attend Open Inspections
The first step is to attend open inspections where you can check out the neighbourhood and the house itself. This will allow you to judge whether the property will be a good fit for you. For sellers, preparing for open home inspections is paramount to showcase the property at its best.

When looking at the property consider the following about the neighbourhood to help determine if it is a place where you would want to live long-term:
What is the property's walk score - how close is it to amenities, schools, shops, services, etc?
Is it a safe neighbourhood?
Is it a busy area? Check if the traffic noise spills into the house.
Is it a tight-knit community?
Are the neighbours next door renting?
Where's the nearest hospital or medical centre?
Is there adequate public transport?
Is there any parking?
Are there parks and other public spaces nearby?
In which school zone does this property sit? Where's the nearest school?
If you come across any neighbours, there's no harm in asking what they think of the area too!
2. Inspecting the Property
Inspecting a home doesn't just mean walking through it once to determine if it's right for you. You'll also need to check the condition of the interior and exterior and the features to see whether the price is a fair deal! Here is a handy inspection planner to help you manage and plan your inspections.

Take a camera with you so that you can review the property again later, but remember to ask the agent for permission before taking any photographs.

To help you do a thorough inspection make sure you download our free Open Apartment Inspection Checklist or our Open House Inspection Checklist here.
3. Questions to ask the agent
Don't be afraid to ask the real estate agent whatever pops into your mind - they are there to help you make a decision. Here are a few you can start with:
Is the property dry and warm?
Is it insulated?
What are council rates like?
Does the property have any special restrictions?
Are there potential zoning changes in the future?


If the property that you're looking at is a unit or apartment, there are other pertinent questions you should ask:
Does the body corporate allow pets?
What are the strata fees?
Does the body corporate allow barbecues and other outdoor events at the property?
Is there car parking provided in the building?
If you're serious about making an offer on the home, it's highly advisable you conduct a professional property inspection.
4. Professional Pest and Building Inspections
If you are serious about making an offer on the property, it's highly advisable you conduct a professional building and pest inspection as this could save you thousands of dollars in the long run.
These inspections will reveal significant building problems or hazards and help identify if you have any pest issues in the property so you can make an informed decision if the property is really what you are looking for after all.
The people who inspect the property, typically a licensed builder and a licensed pest inspector, will check the condition of the interior, roof, and roof space as well as the under-floor space of the home you intend to purchase.
They will look for any sign of rodents & pests, both current and in the past, and provide a detailed report, usually in a checklist format once they have completed their inspection.
The price of a pre-purchase inspection depends on the property and the time taken to make the evaluation. But as a rule of thumb, the cost for a standard report on a typical residential property is usually around the $500 mark.
Just remember, that you'll need the vendor's permission to have the property inspected, so be sure to give plenty of notice.
Inspection Report Exemptions
In some cases, the following list of items is not covered in a formal inspection report so it is worth checking with your supplier if you want them to look at these features also:
Footings
Concealed damp-proofing
Electrical wiring
Plumbing
Drainage
Watering systems
Gas fittings
Fireplaces or chimneys
Television reception
Wireless or internet connection


To help you do a thorough inspection, download our free Open Apartment Inspection Checklist or our Open House Inspection Checklist here.
Share