Everything to Know About Making an Offer on a Property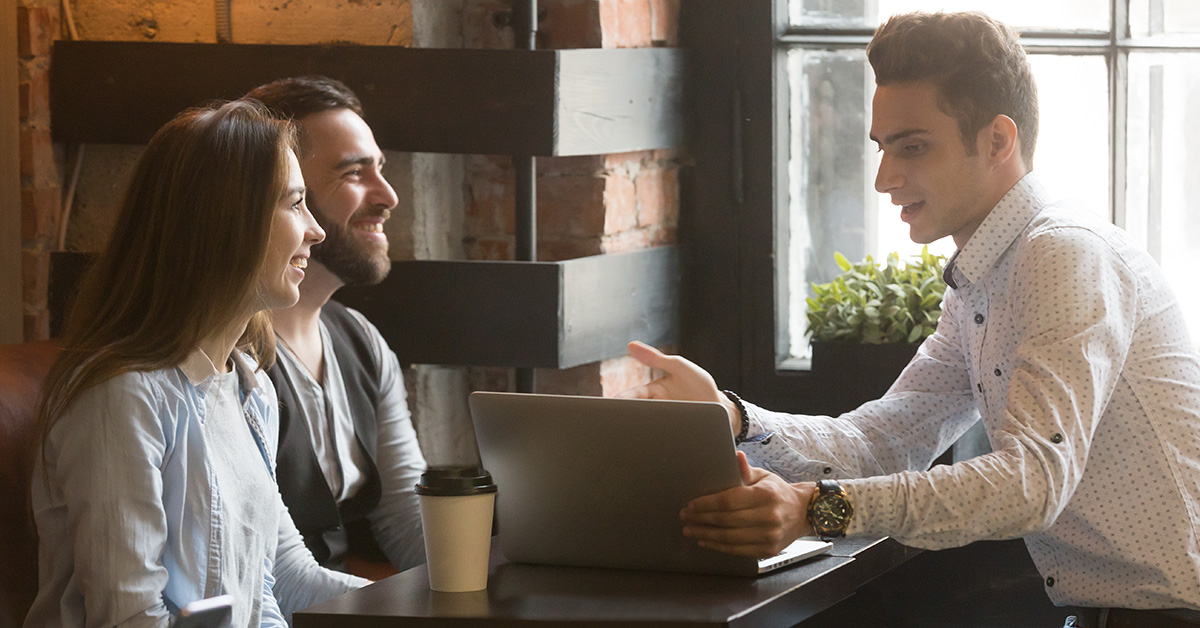 You have found your dream property, gotten all the necessary checks done, and are ready to make an offer. It can truly be an exciting process. But it can also be quite a stressful one. So, having a solid understanding of the buying process, including what steps you need to take, can boost your confidence and your bargaining power.
The first thing you need to know is that if you are making an offer on a property, you will be purchasing the home via private treaty (rather than auction). Negotiations will likely happen between the purchaser and the vendor, via the real estate agent, until an agreed price is reached.
But there are some things you will need to have completed before you officially make the offer.


Line everything up
During the property purchase process, there are various steps you will need to go through in order to make everything go as smoothly and seamlessly as possible.
Get pre-approval
Before you even start your home buying journey, it is a good idea to have an understanding of your finances and get pre-approval from your lender of choice. To figure this out, speak to a few lenders to see which one can give you the best rate and the most realistic amount you are allowed to borrow.
Remember, do not be tempted to borrow outside of your means, even if a lender offers it. It is simply not worth the risk. The reason it is so important to get pre-approval before even going to your first open for inspection is there is no use going to see a property if it is way out of your budget. By all means, assess the market properly and look at what is available in each price bracket, but knowing what you can and cannot afford can mean the difference between falling in love with something that is thousands of dollars above your means and not.
Having pre-approval can also put you in a stronger position when you eventually do make an offer. You will have financial proof that you can and will go through with the sale, making you a much more attractive choice to vendors.
Consult with a lawyer
This is not a completely necessary step, but if you are able to, it may be wise to consult with a conveyancing lawyer with property purchasing expertise to help you navigate your rights and obligations.
There are two main reasons that consulting a lawyer is in your best interest. First, you will need them later down the track because any offer that is accepted is immediately legally binding. Having a lawyer in your corner from the outset can help mitigate any issues around the agreement. And second, a conveyancer can help you figure out a deal that works for you from the beginning. For example, including specific clauses or conditions that need to be set.
Consider what conditions you may have
An offer on a property is usually made either conditionally or unconditionally.
An unconditional agreement means that the property is purchased in its current state. Conditional sales usually occur when the purchaser already has pre-approval, an inspection has been completed, and the buyer is happy with the property as it stands.
A conditional sale, which gives the purchaser more flexibility, is a sale with conditions attached. Usually, the conditions involve the buyer's finance, the completion of the relevant inspections or if maintenance needs to be completed prior to settlement.
Get the necessary inspections completed
There are various inspections required as part of the sale of a property. This generally includes pest and building inspections to ensure the property is up to code, that there are no issues with pests or no potential issues brewing. The inspections also help to foresee whether there may be any building issues down the track.
Review the contract of sale
Well before you make an offer, review the contract of sale. There may be conditions included that become part of a negotiation or that do not suit your requirements. Indeed, there may be conditions in there that force a purchaser out of the game completely. The contract of sale details a number of factors, including the deposit amount and due date, settlement date, and any inclusions.


Questions to consider
There are several questions any potential purchaser should be asking, and it is important that vendors know these will be coming.
What is the asking price and why? Understanding why vendors came up with the asking price can be an important part of the negotiation process for purchasers. For example, if it was led by the agent, then it is likely to be a good indicator of the market. However, if the asking price is unrealistically high because the vendor needs to buy their next home, this may impact bargaining power.
What other offers have been made, if any? Knowing what other offers have been made can give a good indication of the competition.
How long has the home been on the market? The length of time can indicate how much negotiation may occur - for properties that are on the market longer, buyers may try to negotiate a price decrease.
Why is the vendor selling? The answer to this can indicate how much negotiation may occur. A motivated vendor who wants to sell quickly may be pressured into selling for a lower price.
Has the asking price changed through the campaign? This may reflect what the market is doing and how house prices in the area influence others around it.
Making an offer
Once you have done all the necessary research and have a price in mind that you would like to present, it is time to start the negotiation process.
The first thing you need to determine is how high you can financially go and how high you are willing to go - remember, these may not be the same number. Your top figure that you can afford needs to accommodate moving fees, legal fees, real estate fees (if relevant) and any renovation works that may be required, so you do not want to be purchasing the property for that top figure, otherwise, you will not have anything left for the rest.
One key consideration though, also, is to avoid going too low. This can actually be an insult to the vendor and put them off the negotiation process. Speak to the real estate agent and your lawyer about how best to approach the situation.
Then it is time to negotiate. Do not ever assume that your first offer will be accepted. It is very rare that this occurs, so be prepared for a bit of back-and-forth. Negotiating can be tricky and it can be intimidating if you do not feel confident in the process. But there are some things you can do to help.
First, do your research. Keep in mind that the asking price is generally a bit lower than the vendor is actually seeking. Look at recent, comparable sales to get an idea of what the ballpark figure should be.
Second, be realistic. Again, this goes back to figuring out how high you can comfortably go. Do not be swayed by emotions. You want to be able to afford your repayments.
Third, get your timing right. Some people believe it is best to wait until closer to the auction date. This means the vendor and real estate agent may have a better idea of interest in the property and may be more willing to negotiate or sell prior to auction. On the other hand though, if a purchaser presents an offer early in the campaign, it may knock out a few competing parties who cannot match the price or get their due diligence done fast enough.
Finally, put your offers in writing. Be deliberate in how you communicate and when, steer clear of vaguely mentioning prices while talking to agents. And always make sure to include any conditions you have when you put forward the price. This shows you are genuine in your offer.


Key Takeaways
Before you make an offer, do the necessary due diligence, including finance pre-approval, property inspections and consulting with a lawyer.
There are several questions purchasers should be asking and vendors should keep in mind. This includes why the property is being sold and why the purchase price has been chosen.
The most important thing to do before making an offer is figuring out what your financial limit is.
The top dollar price needs to include all other costs involved with purchasing a property including any relevant fees, moving costs and any renovation costs required.
Check to see what other properties are being sold for in the area. This gives a good indication of what the property should be priced at.
Do not be swayed by emotions.
Ask the experts
Buying or selling a property does not have to be as nerve-wracking as many believe it is. If you do your due diligence, research your options and understand the process, a negotiation process can actually be quite exciting as you move one step closer to buying your dream home.
When in doubt, consult the experts. Our team at LJ Hooker is waiting to assist you. We offer you experience alongside excellent market knowledge that helps make the buying or selling process as smooth as possible. As Australia's number one real estate brand, a little help from the team at LJ Hooker can prove invaluable when it comes to buying your home. Speak to an agent today.


DISCLAIMER - The information provided is for guidance and informational purposes only and does not replace independent business, legal and financial advice which we strongly recommend. Whilst the information is considered true and correct at the date of publication, changes in circumstances after the time of publication may impact the accuracy of the information provided. LJ Hooker will not accept responsibility or liability for any reliance on the blog information, including but not limited to, the accuracy, currency or completeness of any information or links.
Share