10 Mistakes First Home Buyers Make (And How to Avoid Them)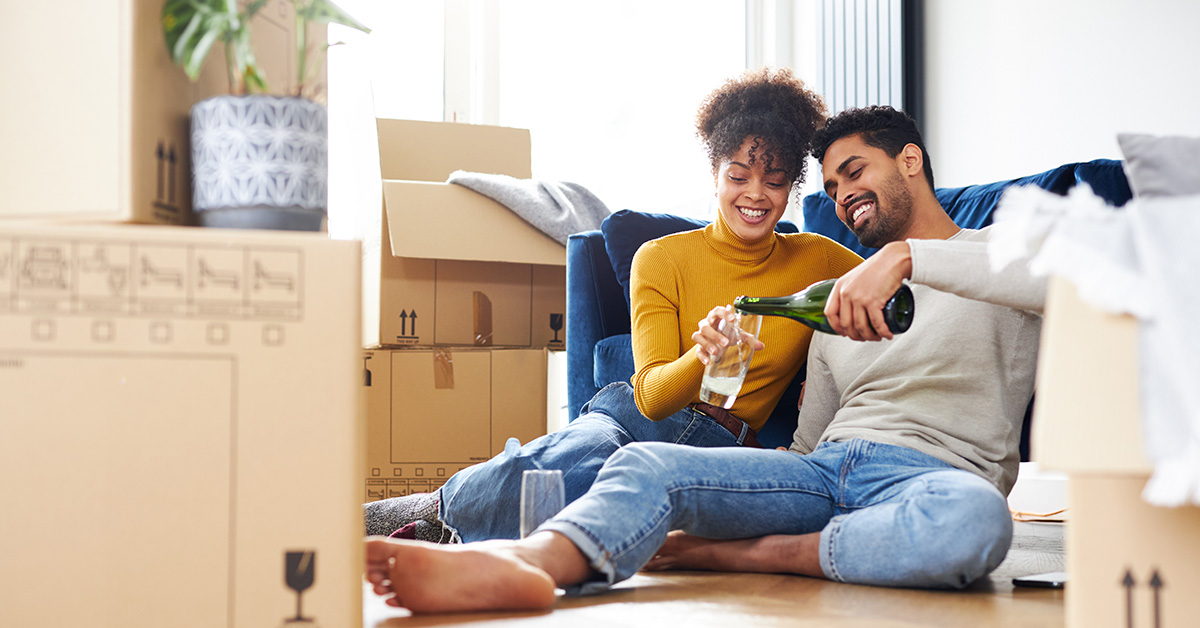 How exciting you've decided to embark down the road of home ownership! You're probably finding that everyone is giving you advice whether you want it or not….from your parents, friends, work colleagues and anyone else you ask.

Whilst you'll receive loads of advice on what to do, we wanted to share some of the pitfalls – some of the things you should avoid.
1. Don't know your credit history
Not looking at your credit history report before you approach a lender is a mistake. This is the most important document that lenders will look at to determine how much they are willing to lend you…or if they will lend to you at all.

To avoid this pitfall, purchase a credit report which will give you a basic history of your financial activity. Approximately 1 in 10 Australians have a negative listing, which may stop them from getting a loan. Knowing where you sit before you meet with a lender gives you the opportunity to improve your score should you need to.
2. Not getting pre-approval
Having an idea how much a lender will lend you is important, but if you don't have pre-approval and know exactly how much you can spend it may mean you miss out on the perfect property because you don't have your finances in place. Without pre-approval you can't confidently put a bid in at auction or make an offer on a property without the panic of a last minute rush.

Pre-approval essentially is an approved loan amount (usually for a particular time period). Knowing this enables you to set your price range ceiling for yourself and confidently make offers on a property you want to buy.
3. Not choosing the right home loan
With so many home loan options around, don't get distracted by deals that look too good to be true….because the often are. The team at LJ Hooker Home Loans can help you find a home loan that suits you and your individual situation. They are a valuable resource to tap into even before you begin to hunt around for a property, as they can help you create a realistic savings plan and something to work toward.

Make sure you are clear on the interest rates, the home loan features, do you need to pay lenders mortgage insurance and what fees apply to the loan.
4. Borrowing too much
Many first home buyers feel they should borrow to their limit but this can be a problem. While on paper it may appear that you can service a loan that takes you to the top of your borrowing capacity, but who knows what may happen in the future. You also need to ensure you have enough money to pay for the extra costs that come with owning a property and yes you'll want to have a bit on the side to enjoy yourself…like money to go to dinner, movies with a friend or perhaps even a holiday.

When working out how much you can borrow – borrow less than you can afford to pay back and you'll be a lot less stressed.
5. Not getting a pre-inspection report
Some properties come with a whole lot of "issues" that are not visible to the naked eye and easily missed by a first home buyer who may not know what to look for. Common problems such as structural issues, electrical, wiring and plumbing problems, roofing and leaking issues and pest issues can cost a fortune to fix – and you'll find yourself throwing money after money trying to fix it.

So even if the property price seems perfect and you think the property looks great when you are inspecting it yourself – that's not enough…Make sure you get a professional pest and building inspection report to understand exactly the condition of the property.
6. Not understanding the additional costs of buying a property
Not being aware of the hidden costs of buying can be a major issue when you are two thirds of the way through the purchase and you are hit with a multitude of costs. When budgeting add an extra 5-7% of the purchase price to help cover you. The main additional costs you should be aware of are:
Loan fees
Valuation fees
Lenders mortgage insurance
Builders insurance
Building, pest and strata inspection
Strata fees
Stamp duty
Moving costs
7. Getting too emotional
You may have found 'the' property, the one that ticks all your wish list…but stay calm, don't show too much emotion at the open home, don't give your position away to other buyers. It's good to keep your cards to yourself as it may help you with negotiation down the track.

This also applies to buying a property at auction. Make sure you know your maximum spend threshold and stick to it. Don't get emotional and spend over your limit.
8. Not utilising the first home owners grant
Every state and territory offers some significant incentive for first home buyers. Whilst they vary across the country – you could be eligible for tens of thousands of dollars via your states First Home Owner Grant. Make sure you do your research and ensure you meet all the criteria before applying.

It is worth looking into the First Home Buyer Super Saver Scheme that helps you save money via your Superannuation fund. For more information click here:
9. Not getting a solicitor or conveyancer to review the contract
Buying a property is a legal transaction, whereby the seller transfers the title of the property over to the buyer for an agreed sum of money. This transfer is an important part of the process and not using a conveyancer or solicitor to review your contract, to ensure you are buying the property you think you are, without unknown issues and that you understand the terms and conditions of the sale is critical.

Before you sign the contract of sale it's very important that you find a solicitor or conveyancer to review it. They will research the property to find out if any title work needs to be done, they will take care of taxes and fees and ensure the valuation is accurate. They will help handle questions you may have with the agent and sort through all the legal paperwork. Don't skimp on this step – it is really important!
10. Not doing enough research
Rushing in and buying the first property you see without doing any research into the national and local market, the neighbourhood and even the street is a mistake. Knowing how much similar properties are selling for in the area is important so you don't pay too much. Knowing what the neighbourhood and street is like is important so you don't end up buying in an area that you end up hating. Your local LJ Hooker agent have local market reports that can help you understand the market, plus attending multiple open for inspections and auctions will all help ensure you become a bit of a property expert. Use our handy inspection checklist and keep notes on why certain areas offer higher prices than others…don't rush into any purchase you might forget.

Also make sure you spend time researching your property by reviewing the building and pest inspection report we mentioned above – all of this is building up your knowledge on the property – and knowledge is key to finding the right property for the right price.

To make your life easier, the team of experts at LJ Hooker have put together a helpful FAQ for first home buyers to give you everything you need for success.
Share