17 Ways to Increase Rental Returns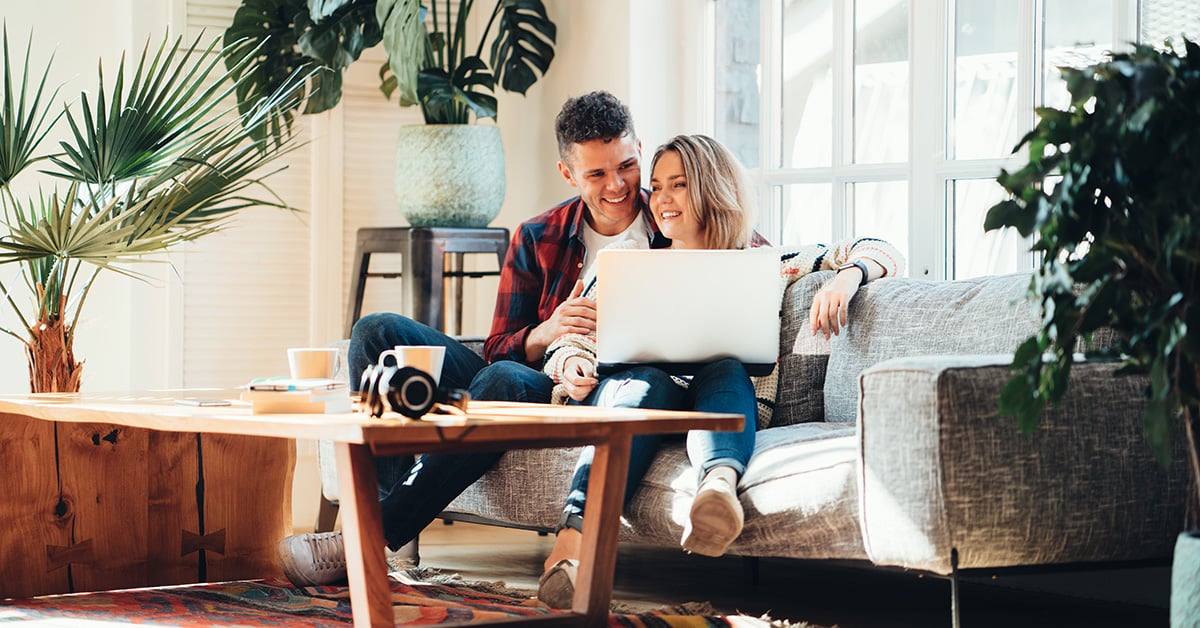 There is a direct correlation between a property's appearance and the rental income it is able to produce. Moreover, there is a distinct correlation between a property's presentation and the tenants it attracts.

With the right improvements, landlords can significantly increase the amount they can charge on their property. Of course, there is a fine line between improvements that can increase rental income and those which simply leave you over-capitalised, so you will need to think carefully about embarking on any extravagant purchases or extensive renovations.

Increasing the rental income of your investment property is a key priority for smart property investors and it isn't as difficult or as expensive as you may believe.

Here are some simple but effective improvements which can make a big difference to your rental income:
1. Street appeal
First impressions count in life, and this is especially true for rental properties. If your investment property is a house with a front garden, spend some time tidying up the garden beds, removing any weeds, cleaning the paths, painting the fence and cleaning the windows.

If you own an apartment, perhaps add window boxes, clean the front door or give it a fresh coat of paint and add a new front door mat to make the place more welcoming. A good first impression sets renters up for liking the property and wanting to pay more for a place that's been well looked after.
2. Refresh the bathroom
People are prepared to pay more to live in a clean house with a clean bathroom. However, this does not mean you need to spend a fortune on re-doing the bathroom.

If your tiles are outdated, stained or tired, you do not need to re-tile the bathroom or start again. Simply paint over them with tile paint and give the bathroom a fresh new look for a fraction of the price.

Also, replace any old shower curtains, shower heads, and fixtures, scrub away any mould and if need be, put in a new vanity. These are relatively cheap fixes yet they make a huge difference to the presentation of the bathroom, creating a more clean and modern space for renters to fall in love with.
3. Kitchen makeover
The kitchen is the heart of the home and like bathrooms, renters are happy to pay more for a home with a good kitchen. Despite common misconceptions, kitchen renovations don't have to break the bank, a fresh coat of paint can work wonders towards creating a better kitchen.

Swapping cabinet doors can give your kitchen a whole new look. If entirely new doors are outside your budget, you can make a huge difference by simply replacing the handles of your cupboards and drawers.

Renters, like buyers, appreciate nice appliances, so if yours are looking a bit tired perhaps consider replacing the dishwasher, oven or fridge. As these appliances aren't commonplace, renters will pay more to have them.
4. Add off street parking
A car space can be a huge bonus, especially if your rental is in a high-density living area such as the inner city or in a beachside suburb. In fact, the closer your place is to the city, the more value the parking space will add to your property.

Adding a carport or even creating a driveway is something that tenants will pay more for, because they would much rather live in a property where parking isn't a daily struggle compared to the alternative.
5. Consider new living spaces
The more bedrooms, the higher the rent.

Does the layout of your property allow for an additional bedroom? Perhaps your place has a separate dining room or some 'dead space' that could be converted into another bedroom, or perhaps an extra-large room that could be split in two. Adding an additional bedroom allows investors to charge higher rent.

While appliances are highly desirable amongst tenants, so are designated laundries. Having a space where a machine and dryer can be used and then hidden away is a huge advantage among renters, and they don't mind paying more for the convenience. Creating an internal laundry doesn't necessarily have to mean more expense. Instead, it's about making use of dead spaces in order to optimise space.
6. Add storage
Tenants love storage, and easy and cheap additions like wardrobes in bedrooms will increase the appeal and rental value. Tenants want to be able to picture themselves living in a space, and if they can't see enough room for their belongings it can be a turn-off.

There are many budget-friendly places such as Ikea and Bunnings, that offer a range of storage solutions that won't break the bank but will be enticing to renters.
7. Outdoor entertaining space
An outdoor entertaining space is a great drawcard for tenants. It will make your place more enticing to renters and add value to your property when you go to sell. You do not need to spend a fortune either. Adding a deck, tiling a courtyard, adding a gazebo and BBQ plus some outdoor furniture, is a big drawcard for renters.
8. Make the property pet-friendly
Pet-friendly properties are extremely in demand. With some rental properties not allowing pets altogether, properties that do allow pets are favourable. It's a well-known fact that people love their pets and with this in mind, they would much prefer to pay a little extra for a rental property than part with their pets altogether.

Understandably though, pets can be a risk to investors. In order to reap the rewards of increased rent from pet owners, place some property safeguards in the contract, such as carpet cleaning at the expense of the renter or pet-related damage being paid for by the renter as well.
9. Let there be light
Dark rooms will not appeal to anyone. With simple fixes like cleaning light fittings and replacing bulbs with brighter lights, this problem can be fixed relatively cheaply. Creating light spaces within a property helps foster a sense of welcome, and allows for a better sense of space and openness.

If renters walk into your property and can see that it's flooded with light and gives the impression of space, they'll pay more for your property as opposed to one that is dark and therefore feels smaller. Smart and clean lights create the illusion of space.
10. Raise the rent
Doing some market research can also be another way to achieve higher rental returns. During your research, you may find that you are charging rent that is below the market standard, and therefore it is in your best interest to raise it.

Some investors may feel dubious about raising the rent and therefore losing tenants, however, if you're charging rent in line with market value then tenants will know that there's no point looking for other similar properties because it's the same cost or higher.

Investors can also increase the rent if they have provided a house with good appliances, fresh fittings and added extras. Tenants expect to pay more for these things so raising the rent is an easy way to increase rental returns.
11. Improve safety
Tenants are more likely to pay extra for a safer home. For this reason, consider adding some extra security features to make the property safe. Install tamper-proof screen doors and locks along with a Smart Home System that offers 24/7 security monitoring. Keep entrances clear by removing any obstructions, and ensure there's ample lighting around the property including on the front porch and parking spaces. Renters who are staying in a secure home with safety features can get a discount on their contents insurance, making it a fair choice to charge that extra bit of rent to boost your rental yield.
12. Go green
As green living becomes more popular and more people are choosing to live sustainably, landlords can strengthen their appeal to tenants by going green. This can include installing solar panels so that tenants can save on electricity bills with the added benefit of sourcing their power from an ethical source. For landlords, this will mean you can charge tenants a little extra to boost your rental yield. Plus, when it comes time to sell, solar panels will add value to the sale price.
13. Keep up to date with regulations
Part of being a good and responsible landlord includes keeping up to date with current rental laws and regulations in your state. These laws change regularly, and failing to comply with these changes can be costly. Maintaining good practice and tending to the upkeep of your rental property results in long-term tenancies and greater interest from potential renters.
14. Assess your outgoings
Keeping track of your outgoings is an important part of managing your finances as a landlord. It's also a good way to find ways in which you can cut costs and improve your rental yield. Mortgage rates, for example, are always changing and so it is possible to find good deals on property insurance. Checking comparison sites can help you find the best deals.
15. Avoid vacant periods
It goes without saying, extended vacant periods will have a negative impact on your rental yield. To avoid this, early preparation is vital. Asking current tenants what their plans are long before their tenancy ends is one way to do this. That way, you can start advertising for new occupants quickly so that new tenants are lined up as soon as the current ones leave. When it comes to the extended void period, it may also be worth lowering the rent requirements to encourage tenants and minimise profit losses.
16. Regularly review the rental market
It's important to keep up with the rental market in order to maintain or increase rental yield. Factors such as a new school or medical centre being built near your property could dramatically increase rent prices. One of the best ways to keep your rent sustainable is to know how it compares to the rest of the market and to ensure that it is competitive with comparable properties. You can do a gross yield calculation and compare it to the rental yields in your suburb. Multiply the average rental yield of comparable properties by the estimated value of your property and you will get an approximate figure of the annual rent you should be getting.
17. Hire a property manager
Finally, an LJ Hooker Property Manager can prove to be a huge asset in ensuring increased rental returns. They can be a valuable source of tips and ideas for how to manage your investment property along with how to attract the right tenants for your property.

From advising what changes need to be made to outlining how to go about these changes, property managers are vital to maximising returns. Not only would an LJ Hooker Property Manager love to talk to investors about features to add to increase value, they also have the knowledge to back it up.

DISCLAIMER - The information provided is for guidance and informational purposes only and does not replace independent business, legal and financial advice which we strongly recommend. Whilst the information is considered true and correct at the date of publication, changes in circumstances after the time of publication may impact the accuracy of the information provided. LJ Hooker will not accept responsibility or liability for any reliance on the blog information, including but not limited to, the accuracy, currency or completeness of any information or links.
Share