Finding the Best Tradespeople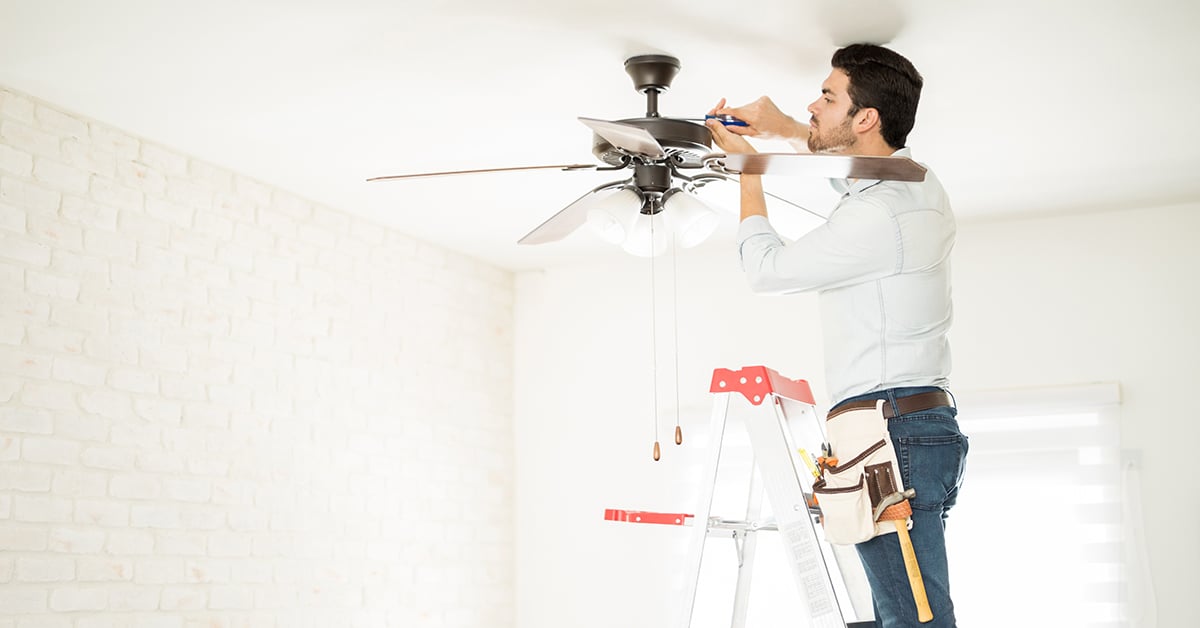 Picking the right tradespeople for your renovation can be one of the trickier aspects of renovating, and many investors can find themselves tripping up on the finer details. For investors, it can be a massive challenge – particularly as every cent counts and often the temptation of large savings can outweigh a proper analysis. Here are some insights from 2 renovation experts.
Expert insights to help you find the best tradespeople
Doing your Due Diligence
Picking the right tradespeople for your renovation can be one of the trickier aspects of renovating, and many investors can find themselves tripping up on the finer details.
In fact, Laorence Nohra, CEO of Tradebusters, a company which sources tradespeople for renovation projects, told Smart Property Investment that many have a flawed approach to finding tradies.
"Everything I read about sourcing tradies starts with going through yellow pages," she explains. Calling fair trading is often next on this list along with a Google search.
For as many suggestions that this is the best way to find tradies, there are as many stories of investors getting it wrong.
Renovating for Profit's Cherie Barber says that she usually works with tried and tested tradies. However, there are times when she branches out of her usual geographic area for a renovation and sometimes she has to hire in new tradies.
While she does check local papers, she points to referrals as a big consideration.
"I then always go and check out their work. I always go and see the job that they are currently working on. There's no point in taking three [written] references as how do you know that really is was the job they did? You always want to ask to see the job they're currently working on."
If they're not working on a job at that moment, then it's an automatic alarm bell.
As usual, it's the hefty upfront work and due diligence that secures the best result, and the best tradespeople for a renovation job.
For investors, it can be a massive challenge – particularly as every cent counts and often the temptation of large savings can outweigh a proper analysis.
The Quote
Ms Nohra details an example of a client who took the common first step of asking for a quote. "People look at quotes and want to make sure they're getting a good competitive price," she says, "but they're looking at prices that look cheap, but they didn't include this or that item."
These items that aren't included can be more important and basic than you think - they're not always additional extras. The client asked for a quote from a tradesperson for a bathroom renovation. It came in $5,000 cheaper than the other quotes she had sourced. That's no small amount to save on a renovation.
However, "she had issues with this other quote that she didn't immediately recognise," Ms Nohra explains. "There was no ABN number, he was going to tile over the existing tiles, waterproofing wasn't included and neither were the other accessories."
After going back to the tradesperson with these queries, the finalised quote was $2,500 more expensive than the others. "It's a tactic used by some tradespeople to get the job, but they subsequently say other things are extra [costs]."
Investors should never take any inclusions, even waterproofing on a bathroom, for granted. A quick question can reveal what you're really looking at.
Ms Barber recommends a 'Scope of Works' document. This is something she warns many investors fail to remember to do.
"They then get themselves into issues where a tradie will come on site and they'll say 'Why didn't you do that?' and the tradie will tell them that it wasn't included in the price," she says.
"The Scope of Works document will limit a lot of the issues. If you don't do a scope of works document, you're really at the mercy of tradies and that's where a lot of renovation horror stories go wrong. This document will help eliminate all those communication issues."
The Type of Person
When it comes to anyone you are working with, getting along is crucial. "The integrity and the character of a person does mean a lot," says Ms Barber. "If they look and sound dodgy, they probably are. Normally you can get good first impressions of people."
Trust your gut. Often, the personal qualities of the person doing the work can be the issue.
Often, when "let loose", they may not feel accountable for the workmanship, says Ms Nohra.
"It's the calibre of the people. Sometimes things do go wrong, but I know I'm dealing with a calibre of people that are high on customer service and they're keen to go back and rectify [any problems]," she explains.
This can usually be ascertained by undertaking some strong first steps. Recommendations and referrals, one of the crucial aspects to Ms Nohra, can quickly select the best from the many available.
"When they've been recommended to me and I hear about them, usually I have a telephone interview," she says of the first process. Then, a face to face meeting occurs and references are sought (including talking to previous customers over the phone).
Building a Relationship
"We build relationships with tradespeople in our network," she explains. Cultivating your working relationship can ensure the best quality result.
"It's really important to communicate with your tradespeople and let them know about when other tradespeople are starting," she explains. Let them know the bigger picture of the project – including why timing and knowing when they start and finish is important, such as that other tradies may be starting to paint once they have finished the tiling. When multiples trades are involved this can be crucial to manage.
Where possible investors will want to be on-site so they can be face to face with their tradespeople, discussing what needs to be done and by when. This will also enable any issues to be dealt with as quickly as possible.
If this isn't a possibility, then there are other options.
"For some of those earlier projects where I couldn't be there, I just had a big whiteboard on site with all the days of the week and I'd record messages to my tradies on that board. Whiteboards can work as communication if you can't be there," she says.
Quick Rules of Thumb
Keep everything on paper: records are powerful when it comes to ensuring you are all clear on what is legally required and will help ensure there is no misinterpretation. This includes asking for written, not verbal, quotes.
Ask more questions: Don't be scared to ask what something means and to seek clarification. Also, ask probing questions when initially interviewing them for the project, this should show you who really knows their trade.
Be organised: On day one at your site, make sure everyone knows what time they are to start and finish. Work through a list and be clear on your expectations.


Share