How to Add Value to Your Home on a Budget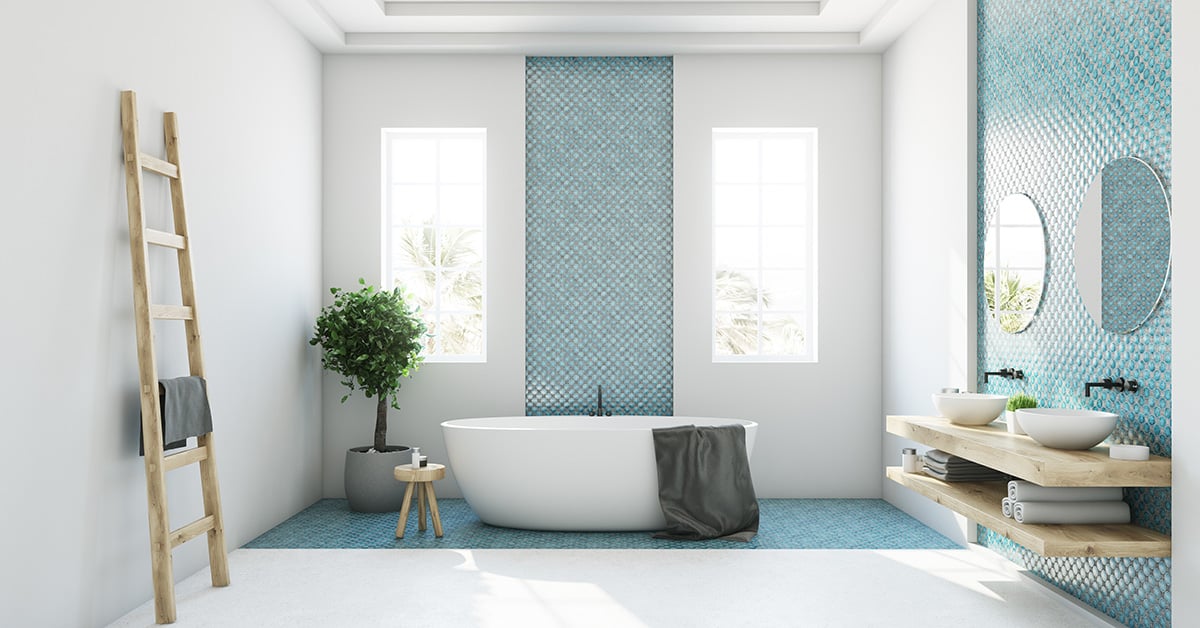 Even on a budget, there is a fair bit you can do in a home when it comes to giving it a fresh, new look. If you are planning to sell soon, then maybe prioritise the kitchen and bathroom which are rooms that can make or break a sale.

Also, remember that depending on the brand you pick, the material, and of course the size of a room, the cost of any renovation can vary from one extreme to another. So be wise and smart when it comes to choosing how and what to invest in. Home improvement doesn't need to mean spending a lot.



In this blog post, we share a few suggestions of budget-friendly renovations or upgrades you could consider for your home:
Revive your kitchen
Make your bathroom a relaxation haven
Maximise space in the bedrooms
Make your home smart
Create inviting outdoor spaces
Revive your kitchen
Top 3 budget-friendly renovations in the kitchen
1. Invest in a new splashback (that contrasts with the cabinetry)
2. Give the cabinet doors a facelift with a coat of paint and new handles
3. Install new flooring (vinyl is a good option)

You don't need to go for the full make-over to revive your kitchen and make potential home buyers fall in love with your home. Start with taking care of the floor and install the tiles you have been craving for some time. There is nothing better to refresh a room. Vinyl floors, which are budget-friendly and waterproof, are also a great option. They are also easy to maintain and install.

Swapping cabinet doors can give your kitchen a real facelift. If you prefer to spend your budget on other features, then you can simply replace the handles of your cupboards and drawers, and give them a fresh coat of paint.

While at it, you can also take care of your benchtops. However, know that they are not all expensive and replacing them will really transform your kitchen. You can find laminate benchtops, the most cost-effective material, under $150 per square metre. And it works wonders as long as you choose the right colour and design.

A splashback can be a point of focus in your kitchen. For more personality and be sure to make an impression, don't be afraid to pick a material or colour that will contrast with the cabinetry. Tiles are the go-to and can cost as little as $35 per square metre. Acrylic can also be a great option. It looks very much like glass but is way cheaper (from $240 per square metre).

If your appliances are out of date, replacing them can also be a worthwhile investment. You will be able to get a new cooktop, oven and dishwasher for around $2,500. Depending on the brand you choose and type of energy, you might even be able to add a microwave.



Make your bathroom a relaxation haven
Top 3 budget-friendly renovations in the bathroom
1. Refresh the floor and walls with large porcelain tiles
2. Install smart storage and mirrors
3. Style with well-chosen accessories and plants

Just like in the kitchen, new flooring will always go a long way. With a vinyl floor, you won't need to fear moisture, steam, and humidity. Moreover, this material is not slippery when wet, and you will enjoy a warm and cosy feeling under your bare feet.

If you're planning to sell, porcelain tiles can also be a great option. Hard and dense, they are very strong and durable (even more than ceramic tiles), highly resistant to moisture, scratch and stain. They require very little maintenance and are also very versatile in terms of design. Use them both for the floor and on your walls. And remember, the larger the tiles, the less grouting work.

To renovate and modernise the bathroom without spending too much time or money, you also have the option of simply repainting it. A brushstroke and your bathroom will appear transformed. Replace your vanity, shower screen and shower head, upgrade lighting fixtures, and your bathroom will look like new. Doing all these renovations can fit a budget under $3,000 if you're savvy.

If your bathroom is small, it might even cost you less. So think about ways to optimise the space and invest in accessories. You can maybe consider adding some open shelves for extra storage and a towel rack behind the door. You can also install a big, new mirror. Not only will they enhance the feeling of spaciousness, but they are also very convenient.

Finally, to really make your bathroom a relaxation haven, don't overlook the details and decorate. It is one of the best ways to add value to your home on a budget. Add a few well-chosen accessories such as small storage boxes, scented candles, a make-up mirror or a nice soap dispenser to give your bathroom a luxury touch. A couple of plants that thrive in a high-humidity environment (like orchids, bamboo or spider plants) will also help create a spa-like atmosphere.


Maximise space in the bedrooms
Top 3 budget-friendly renovations in the bedrooms
1. Install built-in robes if you don't have any
2. Refresh the walls with a fresh coat of paint
3. Style with well-chosen accessories such as lamps and rugs

Remodelling bedrooms may never cost as much as refreshing a kitchen or bathroom. Still, it is worth spending time and money on them as you can expect a great return on investment. And even on a budget, you should be able to do a fair bit.

You will never have too much storage in a bedroom (or anywhere in your home!), so built-in robes are a must-have. Use the full height and focus on the structure and essential features. Don't worry too much about adding all the bells and whistles or you could quickly end up with a hefty bill.

Depending on the number of bedrooms, you might also be able to invest in new flooring and refresh the walls with a crisp coat of paint. As much as possible, try to stick to neutral colours and keep the space clutter-free (that is what the built-in robes are here for) to make it appear larger. These are easy renovations that do not require you to spend a lot and will always be worth the investment for your home.


Make your home smart
Top 3 budget-friendly renovations for a smart home
1. Think safety first with a smart door lock
2. Make your home cosier with smart lights
3. Save energy by investing in a smart thermostat

If you have a limited budget, you won't be able to get the most advanced set-up available today. Still, it is more than sufficient to take the first few steps in making your home smart. It will allow you to automate and control household appliances by connecting them to smart devices (such as your smartphone, tablet or smart speaker) via your wifi router. This will, in turn, greatly enhance your lifestyle and make your home more appealing to buyers.

You can start with a smart lock. It can automatically lock the front door when you go out and unlock when you return. Not only this feature makes your home safer, but it is also very practical.

Once you step inside the house, smart lights are a nice feature to have. They turn on and off, dim, and you can program them by creating scenes. These are pre-set configurations for different scenarios, such as "movie night", "romantic", "wake up", etc. Smart thermostats can work the exact same way.

But there is much more you can do in a smart home. For example, you can voice-control your TV and sound system, program a robot vacuum to clean the house while you are out, let the fridge take care of your grocery list (and even order it), etc. Priorities will vary depending on your needs and preferences. Nonetheless, making your home smarter will definitely help it stand out and give you an edge on the competition.

Create inviting outdoor spaces
Top 3 budget-friendly renovations for the outdoors
1. Prioritise landscaping to create an inviting garden
2. Invest in outdoor lighting
3. Start a veggie garden

Spring is the best time of the year to give your garden some TLC, as it is the perfect season to plant. For example, it is a great time to start the veggie garden you've always dreamt off! That doesn't mean you shouldn't take care of your garden year-round, as a well-thought and maintained outdoor area can be a strong selling point. It basically adds a whole new room to your home.

You can give your garden a simple make-over by just mowing the lawn, removing dead plants, weeding and adding defining borders to your flower beds (timber ones are popular). Add a few larger plants as focal points, but make sure to keep them in proportion to the size of your garden.

To create a pleasant atmosphere, why not also upgrade to fresh, clean and crisp pieces of outdoor furniture. This is a good, easy way to showcase the potential of the space and make it inviting. Whether you invest in a new dining or lounging set (or both if space and budget allow), it will help prospective buyers project themselves enjoying the area with family and friends.


DISCLAIMER - The information provided is for guidance and informational purposes only and does not replace independent business, legal and financial advice which we strongly recommend. Whilst the information is considered true and correct at the date of publication, changes in circumstances after the time of publication may impact the accuracy of the information provided. LJ Hooker will not accept responsibility or liability for any reliance on the blog information, including but not limited to, the accuracy, currency or completeness of any information or links.
Share