What Are Virtual Property Appraisals (And How Do They Work)?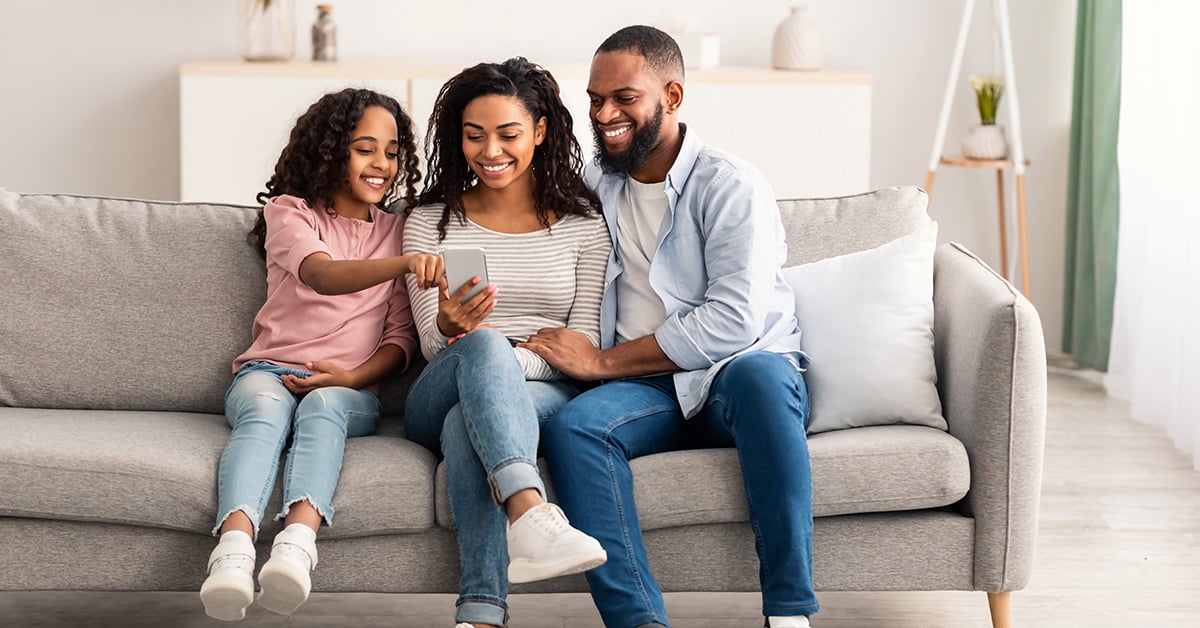 As more and more aspects of our lives migrate online, real estate recently picked up its pace and adopted digital tools to offer consumers a better experience. As a result, 3D tours, virtual inspections, online auctions or even virtual staging have now become commonplace. Virtual property appraisals were very popular during the pandemic and remain an option for sellers taking the first steps in finding out the value of their home. It is a quick process and does not require a huge amount of tidying or preparation.
So, what is a virtual property appraisal? Simply put, it is a video call where you take an agent through an online walkthrough, much like if they were physically in your home. The agent will then assess your property and other factors before providing you with an appraisal report. From here, you can begin your selling journey. All you will need is an internet connection and a phone with a camera.
How do virtual property appraisals work?
The first step of a virtual property appraisal is to get in touch with your local real estate agent. Together, you will set a time for a video call during which you will show your property for sale. You can use apps such as FaceTime, Skype, Zoom or WhatsApp, so let the agent know which platform you prefer.
Shortly after, you should receive an appraisal report from the agent, detailing everything about your property, just like you would find after an in-person appraisal including price estimate and recent comparable sales. From here, you can begin the selling process.


Why get a virtual appraisal?
A property appraisal in any form is crucial in elaborating your selling strategy. However, an online appraisal involves less time commitment than an in-person one, so it is a great first step to discover what your asset could sell for and the current market conditions.
It may be used by a vendor who is considering taking their property to market and in some ways, it is like dipping your toe in the water before making a commitment to sell.


What are the benefits of a virtual appraisal?
Understanding a virtual property appraisal and its benefits is important, particularly for those with busy lifestyles. The main advantages are:
You can choose the most convenient time for you. This is especially important if you're trying to balance work and personal commitments.

It is faster than an in-person appraisal, as you know which aspects of your home are important to showcase.

You can fit more virtual appraisals in a shorter time before selecting which agent you would like to sell your home with.
When should I get a virtual property appraisal?
As soon as you are curious about selling or what your property could be worth, you should engage an agent for a virtual property appraisal. The earlier you have access to essential details such as a price estimate, market conditions and buyer demand, the sooner you can kickstart your selling journey and the more time you can spend on setting a successful strategy with your agent.
A virtual walk-through gives agents a better idea of the standard of finishings and fixtures which improves accuracy when estimating value. It is a great tool if you are thinking of selling but not yet ready to commit. It is a great informal way to meet a local real estate agent and gain a feel for how they conduct their business.
What other kinds of virtual appraisals do agents provide?
Agents may also offer a Comparative Market Analysis – also known as a CMA – using data from a company such as CoreLogic. The CMA will compare recently sold listings and other homes currently on the market in the neighbourhood. Agents look at the results of similar properties including the same number of bedrooms and the block size. The finer details of the home are then analysed to see how it compares to the upper and lower ends of the local market. From here, agents are able to come up with a suggested price range. They may use Google Maps and old photos to get a vision of the property.
This kind of appraisal is a great gateway to start a conversation and build up a relationship with an agent. A CMA gives sellers a guide that will help them plan their next move and decide on when to go to market. A more accurate price can be determined when they have more time for a face-to-face meeting.
What happens after your virtual appraisal?
Your real estate agent will be keen to meet you to discuss in person your goals and motivation for selling. They will be able to guide you through the process and ensure that your property maximises its selling potential. They will also carry out a proper inspection to ensure and adjust the price of their online appraisal, if necessary. To find out more about the value of your property, book a free property appraisal today or get in touch with your local LJ Hooker agent.
DISCLAIMER - The information provided is for guidance and informational purposes only and does not replace independent business, legal and financial advice which we strongly recommend. Whilst the information is considered true and correct at the date of publication, changes in circumstances after the time of publication may impact the accuracy of the information provided. LJ Hooker will not accept responsibility or liability for any reliance on the blog information, including but not limited to, the accuracy, currency or completeness of any information or links.
Share