Why New Retiree Geoff Greenway Chose Lifestyle Over Location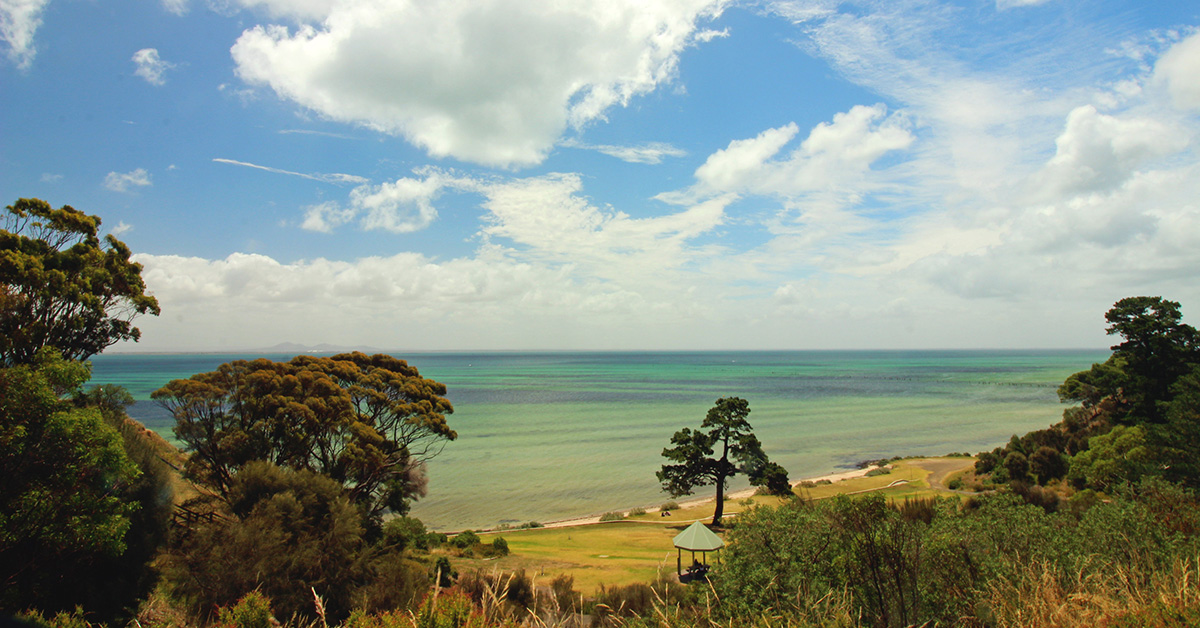 How do you buy a home when you can't afford where you live or when you wish to get more for your money? Looking beyond the city limits is one option to explore, as you might find opportunities to enjoy a similar or better lifestyle at a much more affordable cost.

There are many reasons why moving into regional markets would appeal to buyers, whether they are prospective first-time home owners, downsizers or even investors. The greater flexibility in the workplace began to draw people away from the city a few years back.

Meanwhile, commuting between capital cities and regional centres has become easier. It is also anticipated to significantly improve in the near future, thanks to the 2019/20 Federal Budget allotting $100 billion to infrastructure over ten years.

Of course, lower prices in regional markets are also a big drawcard, attracting people unable to stretch their budget to afford the city.
Why move to a regional market
Like 66-year old Geoff Greenway. A few months after retiring, he thought the time had come to buy his first home. To be able to take the plunge, he had to leave Oakleigh South, in the Greater Melbourne region, for Clifton Springs, a residential beach town near Geelong. There, he bought a house he could never have afforded where he had been renting for many years.

With a maximum budget of $450,000 and limited resources, Geoff knew he wouldn't be able to buy where he used to live. Indeed, the median house price for Oakleigh South peaks at $878,000, almost twice as much as Clifton Springs where houses average $495,000.

"My budget was mostly made of my Super. I also had to take into consideration that I would only have my pension to live on, which means that I would only be able to afford a low-key lifestyle. That's why I needed to find a house at a reasonable price that I could pay for in cash," explains Geoff.
How to choose where to live
But how to figure out where to move? There are many things to consider, which are often a mix of personal preferences, professional duties and finance. For example, how much time are you happy to spend commuting to work? Would you rather live in a busy town with plenty of bars and restaurants or a quiet, residential area? Would you need to stay close to friends and family, or are you happy to build a new social circle from scratch? To decide where he wanted to live, Geoff had identified three main criteria: a sea change, people he knew nearby, and a price that wouldn't empty his bank account.

He explored a few options but finally found his dream home in Clifton Springs: a 3-bedroom house on a 740 sqm block of land, only 1.25km from the beach. "My daughter wanted me to find a house there, we both knew the region and had friends living nearby. But what made me pick Clifton Springs over somewhere else is the fact that I fell in love with the house, its position, its size, its backyard, its nature reserve on one side... It was important for me to find my perfect house, as it was going to become the centre of my new life."

At first, despite having to deal with less competition than he would face in other suburbs, his offer of $390,000 fell short. "But I finally got lucky, as the finance for the people who had made the winning bid didn't come through. At the end of September, I was able to move in. It has been nearly three months, and I felt at home straight away."
Enjoy a better lifestyle at a lower cost

His new lifestyle is different from the one he was living previously in Oakley South but Geoff claims it has only changed for the better. He left the craziness of the city for a much more relaxed, low-key and affordable way of living.

"I had to make a move for financial reasons, but in a regional town, I'm finally experiencing a much better lifestyle at a much lower cost. I love it here. Clifton Springs is a charming place, with everything available locally. It feels like you live in the country, but if you crave the city, it's only a 20-minute drive to Geelong. When I'm not fishing or enjoying a walk on the beach, I like to spend my time around the house, gardening and doing odd jobs. Buying this home has made it possible for me to enjoy a more affordable, better way of living. I invested my money in my future, and I'm looking forward to it."

What's in store for the real estate market? We identified the main trends for the coming year. Download our 2022 Real Estate Trends white paper to find out more more.
Share