Buying Real Estate in the ACT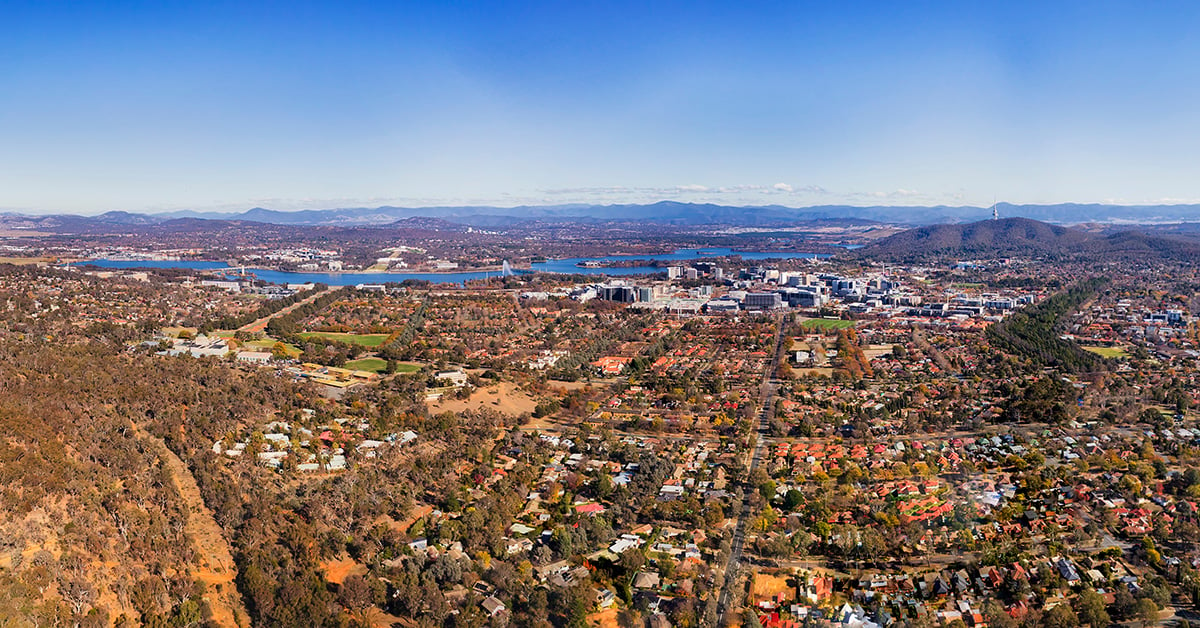 All you need to know when buying a home in the ACT
What it lacks in size, the Australian Capital Territory makes up for in stature. With a powerful housing market and a wide variety of homes available, buying property in ACT is a tempting option for many Australians. But what do you need to know about the ACT buying process before you jump right on into the market?
Ways to buy ACT property
It can be confusing deciding which is the best way to buy ACT property, which is why consulting with your local LJ Hooker real estate agent can be an excellent way to clear your head and refine your understanding of the process. Normally, the purchase of a new property will move forward in one of the following ways:
Private treaty
In private treaty sales, the vendor lists a price while you make offers as part of an ongoing process. Your agent can negotiate on your behalf, debating terms and conditions (such as the purchase being subject to a pest inspection) until both parties are satisfied. A cooling-off period of five days applies when buying ACT property by private treaty.
Auction
Auctions are single events, run by an auctioneer. A reserve price is given, which represents the minimum sum the vendor wants the home to sell for. You compete with other bidders to make the highest offer, and if it goes over reserve then you are the home owner. However, there is no cooling-off period.
Tender
In the tender process, there is no listed price. Rather, you submit an offer accompanied by a deposit, which the vendor accepts or rejects if they are happy with it. There is no cooling-off period, and the vendor does not have to accept any offers.
Buying off-the-plan
This is where you invest in a home that has not been built yet. This can be affordable, but building times can vary and the end product may not be exactly what was advertised initially.

Strict rules regulate each of these methods of purchase, so make sure to get the right advice from your LJ Hooker real estate agent.
Financing a property purchase in ACT: how much can you afford?
One of the first steps in financing an ACT property purchase is determining your borrowing power. First work out what your deposit can be - this is usually 10 or 20 per cent of the overall purchase price. It can vary, but the lower it is, the greater the risk of paying Lenders Mortgage Insurance.

This is a profitable point in the buying process to talk to LJ Hooker Home Loans - they can help you work out a budget, and give you a clearer idea of how much you can feasibly borrow. You may also wish to get pre-approval, which will give you a concrete figure on how much you will be able to borrow. This is essential if you are buying at auction or tender, where there is no cooling-off period.
Hidden costs of buying ACT property
The up-front price of ACT real estate is only the first of many costs you will contend with during this process. You may also have to pay any of the following:
Stamp duty (anywhere from about $9,000 on a $400,000 property to $22,000 for a $650,000 property).
Legal fees for conveyancers or solicitors (between $1,500 and $3,000);
Land tax ($945 for 2015-2016 in the ACT);
Loan establishment fees (allow for around $1,000);
Pest and building inspections (between $300 and $600);
Government charges and council rates;
Moving costs ($500 to $3,500 depending on distance); and
Building insurance

There may be still further miscellaneous costs, like buying new furniture or having to conduct improvements if you agree to buy a home with certain defects. Collaborate with your LJ Hooker real estate agent to get the full picture on the hidden costs of buying ACT property.
Finding ACT property to buy
Research
Before you decide on a single ACT property to buy, you need to conduct research on the wider market. The following resources will prove useful here:
Domain.com.au, realestate.com.au and LJHooker.com.au for property searches and understanding market entry points in terms of price;
Australian Property Monitors, Residex and CoreLogic RP Data are excellent online providers of property data and information; and
LJ Hooker Open Market report gives a regional snapshot of the property market, and your Local LJ Hooker office can provide in-depth local market reports.
This will not just give you in-depth market knowledge, it will help you decide on what type of property you want to buy - an apartment or unit, detached home, or something else altogether.

Where to look for a home in the ACT
Once you have a clearer idea of what kind of ACT property you want to buy and the areas you are interested in, talk to your LJ Hooker agent. They can help you narrow this down to specific properties that suit your brief and are in your price range.

We have offices right across the ACT and our agents have decades of experience in getting people exactly what they want out of the local property market.

Additionally websites such as realestate.com.au, domain.com.au and ljhooker.com.au and local and state newspapers are an important resource to use when searching for properties. You can also set up property alerts so you are advised via email when a new property that matches your criteria comes on the market.
The importance of inspections
Conducting a thorough property inspection is a key part of the ACT buying process. This allows you to discern whether the home has any faults that could be costly down the line and will enable you to accurately assess the value of the property. Download our handy open for inspection checklists as they will show you what to look for and if you use a different one for each property you inspect, it's a good way to keep track of them. Click here to download our Apartment Inspection Checklist and click here to download our House Inspection Checklist.

Additionally getting a building and pest inspection is highly recommended so as to ensure you are not buying a property with serious issues.

For more information on how the inspections work, and how they are useful, head to Access Canberra.
The ACT buying process
Private treaty
When you have found an ACT property you want to buy, you or your agent will negotiate with the vendor's agent on price until both parties are satisfied. There may also be conditions placed on the sale - you might only buy the home if it passes a building inspection, or the vendor may only accept your offer with pre-approval from a lender. You may also have to pay a holding deposit, but this will be returned to you.

Once a satisfactory deal for both parties is reached, the contracts of sale are exchanged and the settlement process begins. Nothing is legally binding until contracts are signed and exchanged - and the cooling-off period of five business days also applies. If you decide to pull out during the cooling-off period, you will have to pay 0.25 per cent of the purchase price to the vendor.
Auction
With no cooling-off period and no conditions on the sale, the exchange and signing of contracts of sale occurs immediately after an auction ends - if it passes reserve. If the bids did not reach the reserve but you were the highest bidder, you may negotiate with the vendors' agent to secure the home.

You need to have everything prepared before an auction, including finance and the relevant documents -Access Canberra's Reality Check guide has the list of documents you need.
Contracts of sale
The contract of sale is possibly the single most important document in the ACT buying process. It includes all details on the property, from title details to the vendors' information to any defects in the construction of the home. You should get a solicitor or conveyancer to look over this document, as it can be very complicated.

Your contract will also include details of the transaction, including involved parties, the sale price, the trust your deposit will be held in, and the conditions of the sale. These are signed and exchanged to indicate the beginning of the settlement process.
Settlement of ACT property
This is a process that usually takes 30 to 90 days, but the length is negotiable between you and the vendor. During this time, finals checks and balances are made, and paperwork is processed. You do not officially own the property until the settlement date at the end of this period, which is outlined in the contract of sale.

Once this date arrives, the title is officially transferred and you receive the keys- you have successfully bought an ACT property!

For any further questions, get in touch with your local LJ Hooker agent.
Share