Buying Real Estate in Western Australia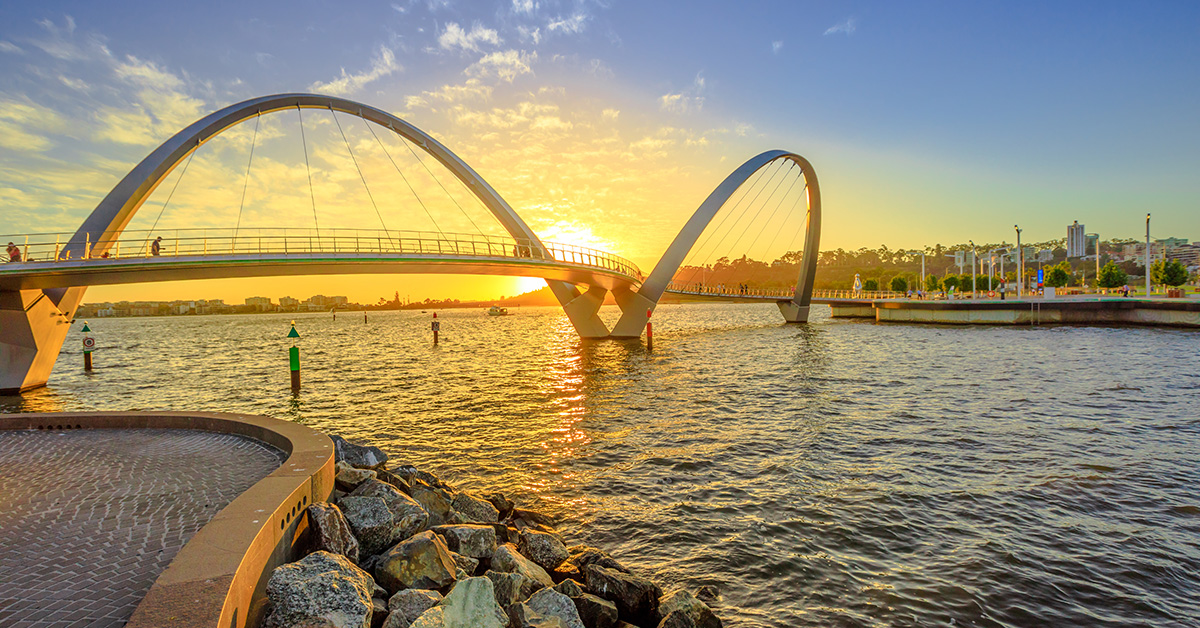 Everything you need to know about buying WA real estate
Here is what you need to know about buying in the westernmost state of the country.
Whether it is your first time buying property in WA or your fifth, there will always be specific checks and balances you must abide by as you go through the process. Here is what you need to know about buying in the westernmost state of the country.
Different ways to buy WA property
There are a few main ways to buy WA property, and at first it can be difficult to discern which will work best for your strategy. This is where the assistance of your LJ Hooker real estate agent can prove invaluable. As an overview, you will likely buy in one of three ways:
Private treaty
This method involves negotiating with the vendor or their agent, who has set a listed price. You can place conditions on the deal (such as inspections), and a buyers' agent agent can negotiate for you. Once a price is agreed upon by the two parties, the process moves to settlement. In Western Australia, there is no requirement to have a cooling-off period, but one may apply.
Auction
Auctions are a competition between bidders to lay down the highest price for a property at a single event. The vendor sets a reserve price, and if bids surpass this, it will definitely be sold. If the home passes in (bids do not reach reserve), the highest bidder may negotiate with the vendor. There are no conditions or cooling-off periods in this process.
Tender
When buying by tender, there is no listed price. You submit an offer with a deposit (usually 10 per cent of the total amount offered), and the vendor considers all offers before accepting or rejecting them. The home may not necessarily sell during the tender process.

Your local LJ Hooker real estate agent can help you understand these different methods further.

Financing a property purchase in WA: how much can you afford?
One of the first steps of financing a WA property purchase is determining your borrowing power. First work out what your deposit can be - this is usually 10 or 20 per cent of the overall purchase price. It can vary, but the lower it is, the greater the risk of paying Lenders Mortgage Insurance. You should also carefully plan out a budget, which the WA Department of Commerce has useful tips on.

This is the time to talk to LJ Hooker Home Loans, as they can help you work out a budget, and give you a clearer idea of how much you can feasibly borrow. You may also wish to get pre-approval, which will give you a concrete figure on how much you can spend. This is particularly important when buying property in WA, where cooling-off periods are not guaranteed and all transactions could be final.
Hidden costs of buying WA property
Just like anywhere else, there are many large and small costs associated with buying WA property. This means doing careful research and talking to professionals about what you can feasibly expect to pay. As an overview, these are some of the costs you are likely to encounter:
Transfer duty

($13,015 on a $400,000 home but this scales significantly as price increases),
Land tax

($440 on a $400,000 metro property, or $300 on rural properties),
Legal and conveyancing fees (allow for between $1,500 and $3,000),
Loan establishment fees (up to $1,000 but these may be waived in certain circumstances),
Pest and building inspections (between $400 and $600),
Council rates and government charges from settlement date onwards,
Moving costs (between $500 and $3,500).


There can be certain discounts and concessions depending on your situation - the WA Department of Commerce has more on this.
Finding WA property to buy
Before you decide on one specific property you want to buy in WA, it is important to survey the entire real estate market - you may miss some diamonds in the rough. The following resources will prove useful for conducting market research:
Domain.com.au, realestate.com.au and ljhooker.com.au for market listings and a general idea of entry price points for specific markets,
Australian Property Monitors, Residex, SQM Research and CoreLogic RP Data for up-to-date market information on values, capital growth, land supply and rents,


This gives you an understanding of how local markets work, and may also shape your WA property search with regards to whether you want to buy a house, unit, granny flat or something else altogether.
Where to look for a property in WA
Once you know the area you want to search in, how much you want to spend and what you want to spend it on, talk to your LJ Hooker real estate agent. They can further refine your search with a detailed and personalised shortlist of homes that might interest you.

With offices right across Western Australia, we have in-depth local knowledge and the expertise to get you on the property ladder.

Additionally websites such as realestate.com.au, domain.com.au and ljhooker.com.au and local and state newspapers are an important resource to use when searching for properties. You can also set up property alerts so you are advised via email when a new property that matches your criteria comes on the market.
The importance of inspections
Spending time inspecting any property you wish to buy is critical. Download our handy Apartment Open for Inspection Checklist here and our Open House Inspection Checklist here as they will show you what to look for and if you use a different one for each property you inspect, it's a good way to keep track of them. Additionally getting a building and pest inspection is highly recommended so as to ensure you are not buying a property with serious issues.

This allows you to put certain conditions on the sale, such as fixing problems, or even to negotiate for a lower price. The REIWA has more information on the process here, and the WA Department of Commerce has a checklist.
The WA buying process
Private treaty
Once you have found a WA property to buy, you negotiate with the vendor or their agent on a fair price for both of you. Conditions on the sale may be you getting pre-approval on a home loan, or the property passing a building inspection with flying colours. From there, you begin the settlement process, and working out the offer and acceptance contract, normally accompanied by a deposit.

There may be a cooling-off period, but this is not necessary when buying property in WA.
Auction
Buying WA property at auction is an immediate process, so you should have the deposit and pre-approval on a home loan organised before the day. With no conditions or cooling-off period, the exchange of contracts and settlement can begin on the day - the offer and acceptance process mainly applies to private treaty sales.
Contracts of sale
In Western Australia, the contract of sale is called an offer and acceptance contract (O&A). This is actually two documents - the O&A contract (administered by REIWA) and the General Conditions (administered by the Law Society of WA).

The O&A includes buyer and vendor information, the price, length of settlement, your home loan, chattels, conditions of sale, any cooling-off period and title details. If you accept and sign the O&A, it becomes the contract of sale. Using a solicitor or conveyancer to go over these documents is highly recommended, as they can be very complicated.

The General Conditions document focuses more on the property itself - what strata fees or regulations apply, any encumbrances of representations, where the deposit will be held, and who is responsible for sewerage and underground wiring costs.
Settlement of WA property
Once the aforementioned documents are signed and have become the contract of sale, settlement of your WA property purchase can begin. A good guide for how long this process takes is finalising the settlement date for 28 days after home loan approval is received, or the home passes its final inspection or fulfils the other conditions laid out on the contract.

Keep in mind, if the vendor is ready but you can't make the settlement date, you will incur penalty interest to be paid to the seller!

Hopefully all goes well, and you don't have a problem buying WA property. You can also refer to our trusted agents at LJ Hooker Settlements. For any further questions, get in touch with your local LJ Hooker real estate agent!
Share