First Home Buyers Guide for Queensland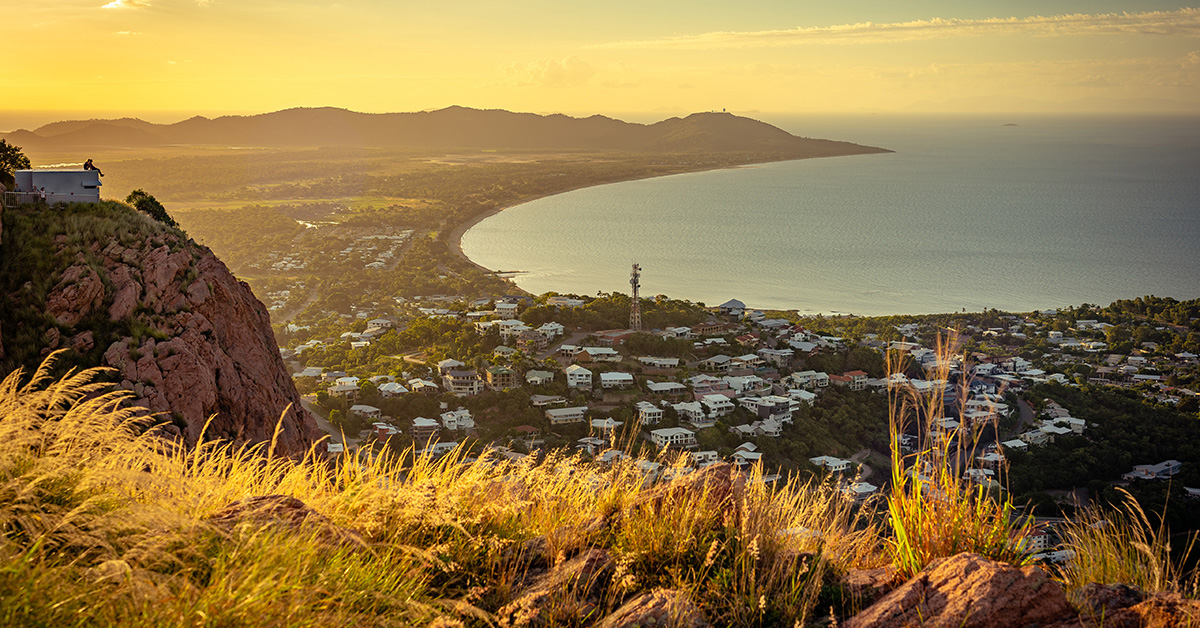 A complete guide to buying your first home in Queensland
Buying real estate for the first time affords you certain concessions you just can't get with later purchases, and that remains true when you're purchasing property in Queensland. However, as it's your first time, you may not be familiar with a lot of the terminology and paperwork that you'll have to work through.

Here we have all of the basics you need to get up and running with a first home purchase in Queensland.
Ways to buy your first home in Queensland
Private treaty
Historically, the most common property transaction is the private treaty sale. This is when the vendor sets the price they would like to sell for, and their real estate agent negotiates with prospective buyers to achieve a sale as close to this price as possible.
Auction
An auction is a public sale conducted by a licensed auctioneer and is governed by strict rules. There is a reserve price, which is essentially the minimum the home will sell for - if bids surpass the reserve and you are the highest bidder, you have to sign the contract right there and then.
Tender
Buying your first Queensland property by tender is a process wherein you submit a single offer, usually accompanied by a deposit of 10 per cent of the offered price, and it is accepted or rejected by the vendor.

For more information, the Queensland government is a useful resource.

Working out how much you can afford
One of the first steps for determining your borrowing power is working out how much of a deposit you can put together - this is normally 20 per cent of the total purchase price. It can be lower, but then there might be stringent conditions placed on your mortgage.

The MoneySmart website is a good resource for putting together a budget for your first Queensland home.
Getting a home loan
If you do not go with a full 20 per cent deposit, you may incur Lenders Mortgage Insurance on a home loan, which can be very expensive. This is a good point in the process to speak to LJ Hooker Home Loans, who can help you put together a plan and bring you a range of suitable mortgage products.
The Queensland first home owner grant
Every state or territory has some kind of first home buyer grant, which can differ for existing and new properties. In Queensland, it is called the First Home Owners Grant, and is run by the Office of State Revenue (OSR). It entitles you to up to $15,000 towards a first property, if the home is valued at $750,000 or less.

Under this grant, you can also elect to build a new home, or even make an off-the-plan purchase. You can check your eligibility for it at the OSR website, as well as use relevant calculators and submit an application.
Hidden costs of buying your first home in Queensland
Just like any other property purchase, you are going to come up against your fair share of fees when you are a first home buyer. Queensland Fair Trading's Property Smart handbook goes into great detail about these costs, but as an overview you are looking at:
Transfer duty

(although this my not apply once

concessions

and

exemptions

are factored in),
Landholder duty where excluded interests apply,
Loan establishment fees (up to $1,000),
Legal fees for the transaction (between $1,500 and $3,000),
Lenders Mortgage Insurance (up to $10,000, depending on your home loan deposit),
Building and pest inspections ($400 to $600)
Valuation fees ($300 to $500),
Swimming pool inspections ($170 to $350),
Land tax (payable by the owner of the property at midnight on June 30 every year),
Cancelling on a deal during the cooling-off period (0.25 per cent of the purchase price), and
Moving costs ($500 to $3,500 depending on distance).
It is recommended that you use a solicitor or conveyancer for many of these, as the paperwork is quite complicated. The team at LJ Hooker can also point you in the right direction.
Finding your first home in Queensland
Property reports and research
Doing due diligence on the property market gives you an understanding of what is available, how much it will cost, and what you can easily purchase as a first home buyer.
Check your Local LJ Hooker office for a localised market report.
Australian Property Monitors and CoreLogic RP Data are excellent online providers of property data and information for wider trends and price shifts.
Websites like domain.com.au, realestate.com.au and agent sites like ljhooker.com.au will show you what is on the market, listing prices and sales volumes.
Residex, the Queensland Valuer-General and SmartMaps are also useful local search tools.


From this point, you can shape a clear idea of what you want to buy - a cheap inner-city apartment, or perhaps an expansive homestead on the outskirts. It's up to you!
Where to look for a first home in Queensland
This is where the professional team at LJ Hooker can be extremely useful. With experience and market knowledge, they can deliver you a shortlist of potential first homes that suit the brief you have determined based on your research.

It can save time and eliminate stress from the first home search.
The importance of inspections
It is crucial to understand everything about the property you want to buy. Getting a thorough inspection is essential, and it will inform how you negotiate for the property as well as what you pay. Without an inspection, you may find yourself buying a first home that requires extensive renovations to be up to code. Make sure your inspector is qualified with the Queensland Building and Construction Commission, and check the State Government for more details.
Contracts of sale
The contract of sale is one of the most important documents when buying your first home in Queensland. It will include details such as:
Personal information of you and the vendor,
How and when you pay the 10 per cent deposit, and where it will be held,
The time and date of final settlement, at which point the title is transferred,
Any cooling-off periods that apply (in Queensland, these are five business days),
Any conditions on the sale (subject to finance or inspections, for example), and
A warning statement on penalties for termination of the contract.


The Queensland government has more information on this. Conveyancers are highly recommended for going over this documentation, as well as performing title searches to check the property can actually be sold to you.
Finalising the sale
Private treaty
If you like the look of a property and want to make an offer, you can do this yourself - or with the help of an LJ Hooker buyers' agent. You then negotiate the price of the home and any relevant conditions (such as subjecting the home to an inspection or moving in by a certain date), until both parties are satisfied.

You then both sign and exchange the contracts of sale, pay the deposit and the settlement process begins. The cooling-off period of five business days usually begins when you receive the contract - this is your time to go over everything with a fine tooth comb.
Auction
Buying Queensland property at auction means there is no cooling-off period, and normally no conditions (such as inspections) placed upon the sale. If the home goes above reserve and you are the highest bidder on the day, then the home is yours - exchange and payment of the deposit occurs on the day. This is why having finance approved and a deposit ready is vital for auctions.

There should be documents presented before the auction which detail the condition of the building, which is your chance to check it out. Bidding can be a stressful process, so getting an LJ Hooker buyers' agent to do it on your behalf could also be a good idea.
Contract exchange and settling the sale
Once contracts are exchanged, settlement begins. This is where everything is finalised, paperwork is checked, finance is approved if it had not been already, and preparations are made for the move. You do not move into your new home until the final settlement date, which can be between 30 and 90 days after the period begins.

Buying your first home in Queensland can be a daunting process, but with the right real estate agent and financial professionals by your side it can be simple. Get in touch for more information!
Share