Guide to Property Investing in the Australian Capital Territory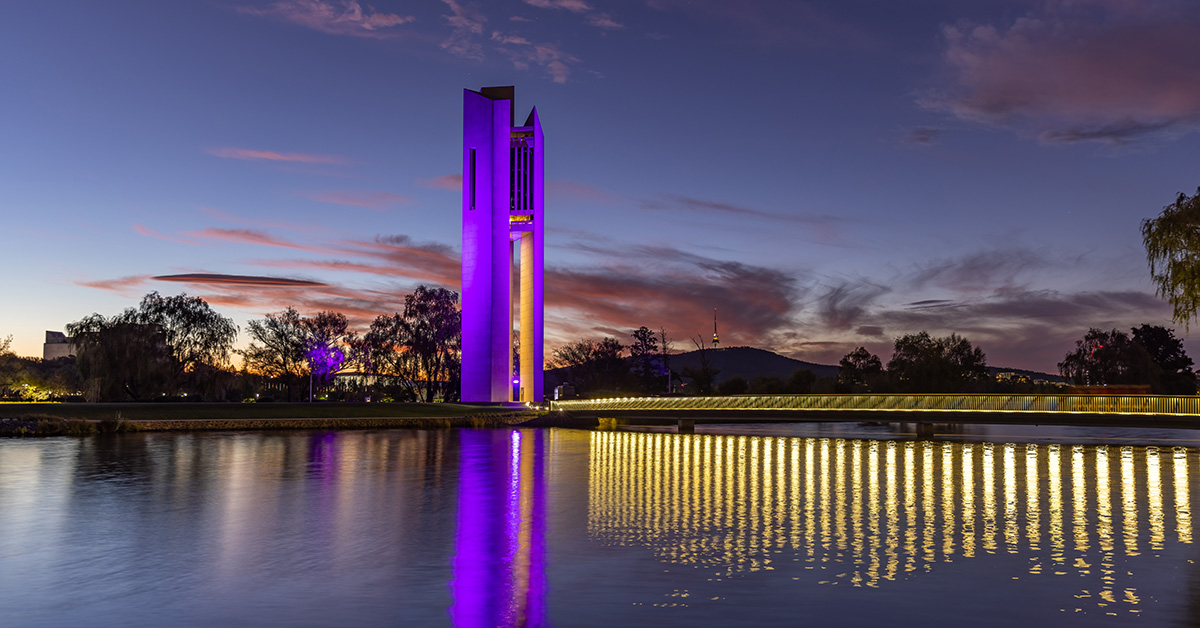 Complete starters guide to investing in the ACT
Money is the lifeblood of any economy, and there have long been countless ways to make a little extra on the side. One of the steadiest ways of giving your bank balance a little boost each month is to invest in the property market, with guaranteed returns once you are up and running.

Investing in property can lead to reliable sources of income with profits that tend to rise year-on-year. After all, Australia's rising population is always going to need somewhere to live, especially in the capital - which is why it makes wonderful sense to invest in property in the ACT.

It's not quite as simple as that though. The property market can seem a complicated, tangled web of endless paperwork, but the truth is, once you know what's what, it's really not so bad. With the help of LJ Hooker, you can use our massive experience and knowledge of the property market to help you get set up, so read on to find out what we can do for you.
Different types of property investment in Australian Capital Territory
When you purchase an ACT investment property, there are two ways to set it up:
Positive cashflow property
This refers to when the money you make from the investment property is higher than the costs of running the house ( which includes your home loan and maintenance costs). The property will be operating at a profit, with a positive rental yield (income expressed as a percentage of the property's total value).

It's important to keep in mind that when values rise, rental yields contract. This can make it more difficult to establish positive cashflow investment property in the ACT.
Negatively geared property
The opposite to positive cashflow, a negatively-geared property runs at a loss, as the interest on the home loan is higher than the rental income. Even so, you can still benefit from tax deductions, and this method is popular among buyers making the most of capital gains. It allows investors to manage investment property at a loss that's mitigated by tax breaks, but produces profit in the long run.

Negative gearing is popular in the ACT, as values have risen rapidly in recent years. Even so, your own investment strategy will depend entirely on your income. At LJ Hooker, our home loans team can always help you understand both methods and lend advice on the most suitable path for you.
Reviewing your finance?
There are several pathways into the ACT property market. You may not have considered property as an investment if you're looking to buy your first home, but it's certainly feasible. As long as you meet certain criteria as a first-home buyer, it's still possible to buy as an investment. You can even apply for the ACT First Home Owner Grant (FHOG) - $10,000 towards your first home.

Another popular way to invest in ACT property is to leverage the equity from a property that is already yours. In simple terms, equity is the difference between how much your home is worth, and the amount left to pay on your mortgage. You can gain access to this cash by re-mortgaging your current home, then putting the money towards your next investment. A notable benefit of this method is that you are saved the hassle of having to save up for a deposit - which can take months, if not years.

If you need to borrow money towards your ACT investment property, we at LJ Hooker can help. When you get in touch with our home loan experts, you'll discover a broad array of options to choose from. What's more, you can take advantage of our low rates and fees, as well as free, unlimited extra repayments and redraws.

As you research the idea of borrowing money with investing, be sure to examine the advantages and disadvantages of such a move. Take a look at this informative section of the MoneySmart website, which should help you make an informed decision.
How can you find the right investment property for you?
Scouring the ACT for your perfect investment property isn't too far removed from when you bought your first house or upsized/downsized - if you've done it before.

Even so, there are still certain parts of the process that you may not be completely familiar with. Did you know, for example, that median value growth and rental yield represent capital gains and cash flow? It's well worth bearing this in mind when you put together your investment strategy, but to help get your head around such calculations, take a look at the CoreLogic RP Data website for in-depth information on the property market.

Whether you've bought property in the ACT before or not, it's still of paramount importance that you do your homework when seeking out a suitable investment property. At LJ Hooker, we recommend that you enlist the services of a financial planner, mortgage broker, solicitor and buyer's agent. Such professionals will help see you through the purchasing process with as little drama as possible.

Top-quality solicitors can be found via the ACT Law Society website, and there are many other websites to help you find the perfect financial adviser. By putting together an expert team to help you land the perfect ACT investment property, you're already halfway there!

Investment Taxes in the Australian Capital Territory
Once you've made the decision to invest in an ACT property, you'll need to budget for unavoidable fees and taxes heading your way. A good way to help you do this is to pay a visit to the ACT Revenue Office. Of course, stamp duty and land tax are two of the more obvious fees that you'll have to pay. Additionally, if this isn't your first time buying a home, you do not qualify for the exemptions that come with purchasing a first home.

Land tax, for example, is fixed at $1,090 for 2016/17. You'll also pay a marginal rate of 1.23 per cent of this figure if your investment is worth more than $275,001.

Be sure to take a look at the ACT's guide to conveyance fees, which will help you to figure out just what you'll owe when buying in the region. You should also try to remember that an investment home loan is more likely to have a higher interest rate than it would be for owner-occupiers. Thus, using a reputable comparison website to find the finest deal out there comes highly recommended.

There are still certain tax deductions that you may be eligible for, so you won't always be paying through the nose. There are property management fees, repair costs, legal and mortgage fees, amongst others. Be sure to take a look at the Australian Taxation Office to find out what you may qualify for when owning your own rental property.
How to look after your Australian Capital Territory investment property
Now that you've signed all of the contracts, put the finance into place and have been handed the keys to your new home, it's time to decide how you are going to manage it. It's true that many people enjoy the challenge that comes with letting out a property, though this can often become a full-time job in itself. Of course, it's entirely up to how you look after your investment, but you should certainly consider employing a property management agency.

Why? Well, the experienced, friendly team at LJ Hooker's property management department are on hand to look after ins and outs of running a rental property for you. This means that you can sit back and enjoy the profits that it will bring in. Have a read of our reasons as to why it's a great idea to use a property management company - then get in touch with us to get the ball rolling!

Should you decide to manage your property yourself, it's worth your time having a read of Your Investment Property's handy guide to your rights and responsibilities as a landlord. Here, you'll learn everything there is to know rules and regulations, rents and repairs and a whole host of others.

Once you've taken stock of your options, and considered just how much time your investment could eat into, it's possible that you'll decide to leave the day-to-day running to us, so never hesitate to contact the team at LJ Hooker.
What should you ask a property manager?
There are several questions that might be whirling around your mind when approaching a property agent. here are a few that will give you some food for thought.
How many properties do you manage, and how long have you been doing it?
Do you do repairs yourself or use a contractor? Are you qualified for significant repairs, such as electricity or plumbing fixes?
How do you screen and select tenants for a rental property?
How do you resolve rental arrears? Have they been to the Civil and Administrative Tribunal before? Why, and what were the results?
What are your fees, and what services does this cover?
Will you be able to remain in regular contact with the agent?

It's likely that you'll still have a few questions to ask regarding property management, so you can have a read of frequently occurring ones right here. When it comes to rental property management, nobody does it better than LJ Hooker. We'll look after everything, from the monotonous legal aspects, choosing suitable tenants, and ensuring that everything has been thought of. At LJ Hooker, we list a new rental property every 35 seconds, so it's easy to see that our reputation is a strong one in the rental property sector.

Be sure to contact our expert team to talk over your options when thinking about investing in the ACT property market.



Disclaimer
The advice provided on this website is general advice only. It has been prepared without taking into account your personal objectives, financial situation or needs. While every care has been taken to ensure the accuracy of the information it contains, neither the publishers, authors nor their employees, can be held liable for inaccuracies, errors or omission. Readers are advised to contact their financial adviser, broker or accountant before making any investment decisions and should not rely on this article as a substitute for professional advice. This information is to be used as a guide only and is subject to change at any time. All information is current as at publication release and the publishers take no responsibility for any factors that may change thereafter.
Share