The Spring Property Market is Back After Last Year's Lacklustre Season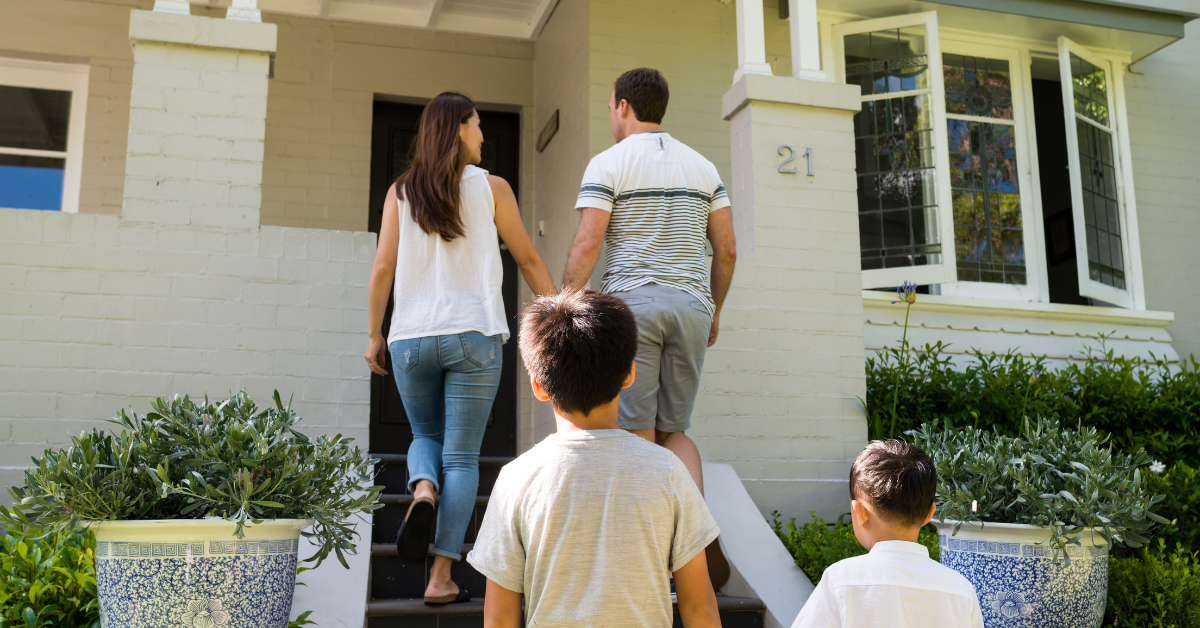 The spring selling season has arrived early bringing a surge of movement and activity in the property market with buyers keen to know what their property is worth ahead of September, according to LJ Hooker.
Australia's most iconic real estate brand has recorded a significant increase in appraisal numbers since the end of June, jumping 24 per cent in an eight-week period compared to the previous eight weeks. The appraisal numbers are also 20 per cent higher compared to the same period last year.
Mathew Tiller, LJ Hooker Head of Research said it is welcome news after last year's disappointing spring season when listings dried up nationally across the market following successive interest rate rises and prices peaking in late 2021.
"The spring market is back, after not arriving at all last year, and this is great news for both buyers and sellers," Mr Tiller said.
"The increase in appraisals has already had an impact on the ground with LJ Hooker listing numbers growing by 10 per cent over the last eight weeks compared to the prior eight-week period - overall it is up eight per cent compared to the same time last year.
"Spring has always been seen as the optimum time to list because the weather is great, and everyone is keen to get deals done by the end of the year. There are plenty of positive selling metrics to entice homeowners to sell now – this includes high auction clearance rates, higher prices and shorter days on the market."
It is not just people looking to sell who are seeking appraisals, with agents reporting enquiries from homeowners curious to understand their property's value due to recent price growth. An appraisal is a great way to find out what is happening in the local market and is crucial to understanding net worth, allowing people to plan for their next property move.
It is a trend that is being seen across the country with the latest figures from LJ Hooker showing appraisals have increased nationwide - South Australia (35 per cent) followed by Western Australia (32 per cent), Queensland (28 per cent) Tasmania (22 per cent), NSW (19 per cent) and Victoria (5 per cent) in the lead up to spring.
Listing activity has also increased across most states, although this rise hasn't been evenly distributed. NSW leads the pack with a substantial 32 per cent rise in listings over the past eight weeks compared to the same period last year. It has been followed by Tasmania (28 per cent), Victoria (19 per cent), Queensland (19 per cent), Western Australia (eight per cent) and South Australia (6 per cent), according to LJ Hooker.
Homeowners wanting to finalise their property sale before Christmas will need to list by 30th September.
Buoyed by the second successive RBA Cash Rate hold, buyers are expected to remain active and confident in their current financial situation. Even if we were to see another rate increase in September, Mr Tiller believes this year's spring market will still happen.
"It would likely result in more listings coming to market and while it may soften buyer demand slightly, there will still be a lot of activity and this will keep prices stable," he said.
"Recent price growth has created an opportunity for homeowners looking for mortgage relief to downsize to another property and reduce their repayments. The tight employment market and low unemployment rates will ensure that buyer demand remains throughout the remainder of the year."
Share