Renting Real Estate in South Australia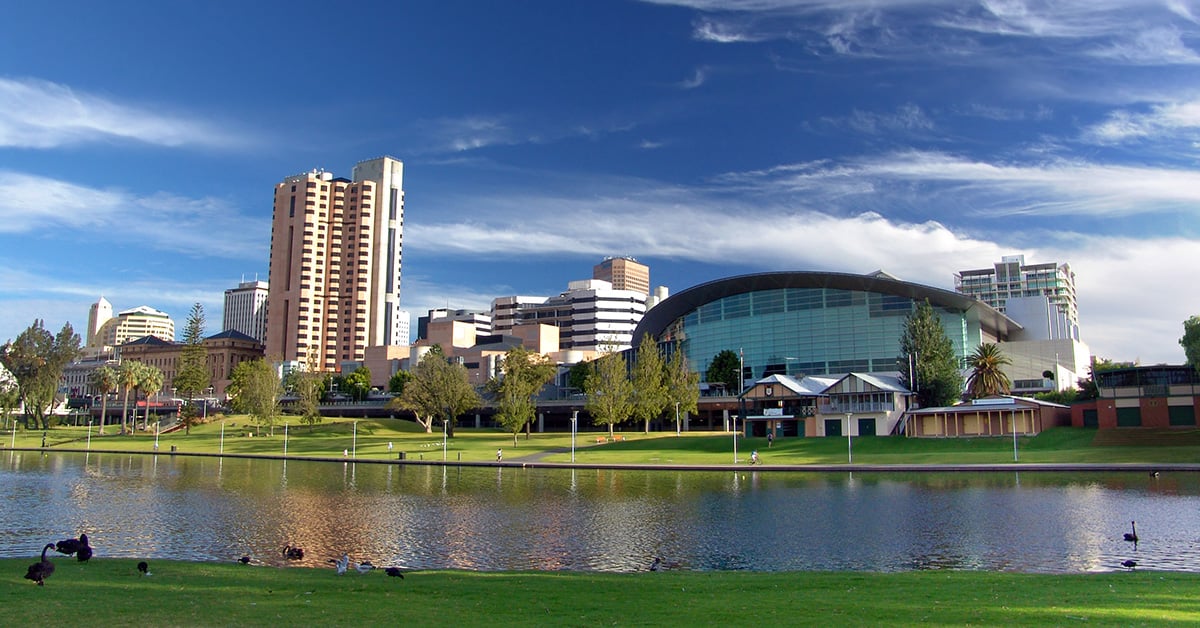 Renting is a popular option for many people, especially those that aren't ready for the permanence of buying South Australian real estate. But what exactly does the tenancy process entail in SA? From advertisements to agreements, we have all of the information you need.
Where to look for a rental property in South Australia
When researching the cost of renting in certain towns and suburbs in South Australia, websites such ljhooker.com.au, domain.com.au and realestate.com.au will help you along your way. CoreLogic RP Data and Australian Property Monitors are also great resources when carrying out general market research on vacancy rates and rental costs in areas throughout South Australia.

You should decide what you need out of the rental property. Will it be just for you, or do you want to live with other people? What amenities do you need nearby? Will you pick an area close to the city, or a particular school / university? How much can you afford to spend on rent every week?
Here are some criteria to consider:
How much rent can you afford?
What type of property do you prefer - a house, apartment etc?
How many bedrooms do you need?
Do you need parking?
Do you want to share with someone else?
Do you want a garden?
Do you need a space for pets?
How close do you need to be to public transport and other amenities?


Have you considered the use of a property management service? This is a fast, efficient method of finding a rental property, and can take a lot of stress out of the process. At LJ Hooker, our Property Management team can keep you informed of available rental properties across South Australia, and help you find one that fits yours requirements.
The importance of inspections
Make sure to take a good look at the rental property during inspections. Check the water pressure, light fittings, the conditions of any wood, the amount of sunlight, traffic noise and even how warm the place is at different times if you can.

Applying for a rental property in South Australia
How to become a tenant in South Australia
The governing document for all rental agreements in South Australia is the Residential Tenancies Act 1995.

To start the process, we recommend searching for your next rental property on our website. When you find a rental listing that is of interest, you can enquire with the LJ Hooker agent to arrange an inspection of the property and discuss next steps for commencing a rental application.

When completing a rental application, you will need to spend time to collate the required documentation. Some things provide will include
information about yourself and any other people who be on the Tenancy agreement
details about the lease agreement such as rental price, duration and lease commencement
your current income and employer
references from previous landlords or managing agents. First time tenants might find this difficult, so more general character references may be acceptable


The required documentation may vary between each LJ Hooker office so it is best to discuss your application with the listing agent. You may be asked to provide further evidence or details on request.
The costs of South Australia rental property
Additionally, there are other costs associated with renting to consider which are outlined on the SA Government website. As these vary, it is best to discuss these with your LJ Hooker agent at any time.
A deposit - this will ensure that the property cannot be offered to anyone else.
Duplicate keys may be at the tenant's own expense.
Setup fees for the property's utilities may be at the tenant's own expense.
Insurance or legal requirements stipulated in the tenancy agreement.
Other expenses
The new tenant checklist
Your LJ Hooker agent will advise if your rental application was successful or not. Should you be successful, they will provide you with the next steps to secure the property. As this process may vary between each LJ Hooker office, it is best to discuss requirements with the listing agent. General items that your agent will prepare include:
The Tenancy agreement
A bond lodgment form
Two copies of the condition report
Special conditions such as any repairs that will be made by the landlord or property agency, are to be recorded in writing


The South Australia Tenancy agreement is a legally binding contract, so please take your time to read through all of the details. Please ask your LJ Hooker agent any questions you may have ahead of signing the Tenancy agreement. We are here to help you have a memorable and enjoyable experience with LJ Hooker.
Signing the tenancy agreement
There are two main types of tenancy agreements in existence in South Australia - the fixed-term agreement and the periodic agreement.
Fixed term agreement
The fixed term agreement allows you to live in a South Australian rental property for a fixed period of time. This contract can be renewed upon agreement between both tenant and landlord.
Periodic agreement
A periodic agreement can begin immediately once you move into a South Australian rental property, but it more often follows on from a fixed term agreement and has no fixed end date.
Reading the fine print
Once you sign a tenancy agreement and begin your stay, you have many ongoing responsibilities. This includes paying rent on time, ensuring the home is well-maintained, and notifying the landlord as soon as anything goes wrong. The SA Government has a full list of responsibilities for all parties, which is useful for people new to the SA tenancy process.

In the event of any disputes during your tenancy, these can be handled by the SA Civil and Administrative Tribunal.
Condition reports
When you sign a tenancy agreement, make sure you have completed your part of the condition report and returned it to the office. We recommend doing this before moving any furniture or belongings into the property as this document is important in getting your bond back once you leave.

Two copies will be provided, one for you and one for you to complete and give back to the Agent/Landlord. The copy returned to the Agent/Landlord is the one referred back to when you vacate

If you need help with any further information or are unsure where to start, don't hesitate to get in touch with the local team at LJ Hooker!
Share