Renting Real Estate in Western Australia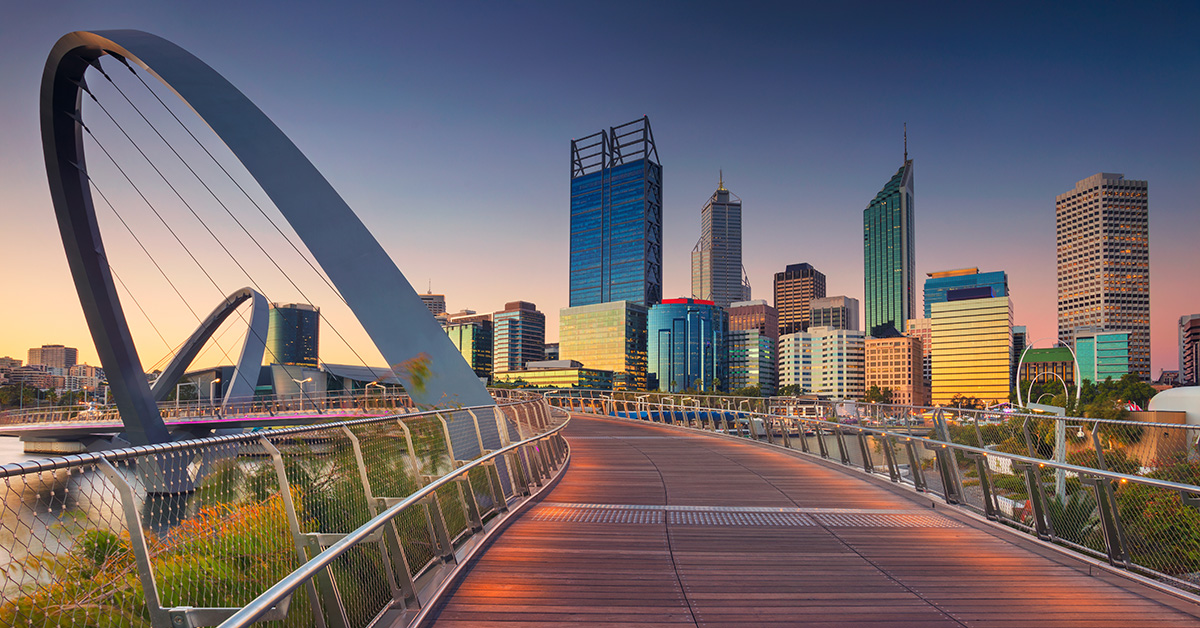 Are you looking to move into Western Australian rental real estate, but don't know the process? Here is a guide to get you started on your tenancy in WA.
Where to look for a rental property in Western Australia
To help determine where you want to live and what you need out of the rental property is important. Will it be just for you, or do you want to live with other people? What amenities do you need nearby? Will you pick an area close to the city, or a particular school / university? How much can you afford to spend on rent every week?

Here are some criteria to consider:

How much rent can you afford?
What type of property do you prefer - a house, apartment etc?
How many bedrooms do you need?
Do you need parking?
Do you want to share with someone else?
Do you want a garden?
Do you need a space for pets?
How close do you need to be to public transport and other amenities?


Once you have a wish list you can commence the property search. In terms of a property search, this is very similar to how you would seek out real estate to purchase. You can do it on your own, or utilise the area knowledge of a real estate agent.

At LJ Hooker, our property management services can seriously help you find a place, and really takes a great deal of the hassle out of the process. Our team are constantly listing new properties up for rent across Western Australia, and we'll be sure to help you find a place that's just perfect for your requirements.

Once you've found a prospective property and inspected it for yourself, you may decide that this is the one and make an application. At this point, you could be asked to pay what is known as an 'option fee'. This is an expense, usually capped at $50 or $100, that the tenant pays to prove they are serious in their application. If you are refused as a tenant (which a landlord has the right to do, so long as it is not considered discriminatory), you get this fee back. If you are accepted, you can get it back or put it towards one of your tenancy obligations. The Western Australia Department of Commerce has a good summary of it available here - pay attention to the different rules for different locations!
The importance of inspections
It's really important that you spend as much time as possible inspecting any potential property. You'll need to check out the furnishings and fittings, ensuring that everything you see is in good working order. Of course, you should leave the home in as good a condition as you found it, so it stands to reason that it should be shipshape when you are first handed the keys.

Utilities such as plumbing, heating, cooling and water pressure should all be checked, as well as any evidence of mould. Outdoor areas will also need to be scrutinised in detail.
Applying for a rental tenancy in Western Australia
How to become a tenant in Western Australia
Before you can move into a Western Australian rental property, you'll have to go through the application process. This will mean providing proof of income, identification, and references from previous tenancies.
The new tenant checklist
Tenancy WA states that before you begin a tenancy, you must start a tenancy checklist that will be provided by either your landlord or the letting agency. On top of this, you should also ensure that you have:
The bond lodgment form
The tenant checklist itself
The tenancy agreement
Two copies of the condition report (more on this later)
Any repairs to be made by the landlord, in writing.


If you lack any these, don't yet sign along the dotted line. This is because Western Australia tenancy agreements are legally binding, and can last longer than a year in some cases. You don't want to get locked into something you don't quite understand or isn't fully completed!

The costs of Western Australia rental property
A big step in becoming a tenant in Western Australia is figuring out how much it's going to cost you. In Western Australia, you may have to pay up to two weeks' advanced rent during the first fortnight. The bond is typically four weeks' rent, but is unlimited if the weekly amount is more than $500, or if the owner was living in the premises for three months prior. Additionally, an extra $100 can be charged if a tenant brings a cat or dog with them.

There are also certain costs that you cannot be responsible for: getting keys or swipe cards to each tenant named on the agreement, as well as any costs associated with setting up bonds and paperwork.

If the rent is to be increased, the agreement must state how much it is going up by, and cannot happen any sooner than six months from the beginning of the tenancy or the date of the last increase. Additionally, 60 days notice will also be required.

Here are a few other costs which you'll have to think about when renting in Western Australia:
A holding fee, which will ensure that you secure the home.
A refundable fee which will secure keys for a viewing before you sign the agreement - this isn't always applicable.
Extra keys will be at your own expense.
Setup fees for electricity, water, power and any other utilities.
Insurance or legal requirements stipulated in the tenancy agreement.
Condition reports
When you sign the tenancy agreement, you should already have taken a look over the condition report. This document is hugely important when it comes to getting your bond back, which is why it is so essential that you fill it out accurately when inspecting the property.

Two copies should be provided, one for you and one for the landlord. Take the time to look it over, then fill it out and return to the landlord within seven days. Additionally, any repairs to be made should be detailed in the condition report which, when signed, becomes a binding contract.

Have a read of this in-depth guide to property condition reports in Western Australia - it will prove most useful.
Signing the tenancy agreement
There are two main kinds of tenancy agreements than you can sign onto in Western Australia - fixed term tenancy and periodic tenancy.
Fixed term tenancy
This allows you to rent a property with a set start and finish date, which gives you (and the lessor) a certain sense of security. An expiry date exists, but it will not terminate unless you give the lessor 30 days' notice of your intention not to renew.
Periodic tenancy
The periodic tenancy has no fixed ending date. Rather, it continues with the same terms and conditions as a fixed term period until either you or the lessor decide to end it.
Reading the fine print
The tenancy agreement outlines your rights and responsibilities as a tenant in Western Australia. This can range from your obligation to clean the carpets, to whether you can have pets on the property, and what will happen if you fall into arrears with your rent.

Without a signed tenancy agreement, the landlord can legally evict you or increase rent without notice - and you don't want this. This document establishes the rules and regulations of your tenancy clearly, so you know exactly what your rights and responsibilities are. You'll be given a copy of the tenancy agreement once it is signed.

Once you begin your tenancy, you are obliged to upkeep the condition of the rental property and continue paying rent as the tenancy agreement specifies.

If you have any questions about the renting process, get in touch with the LJ Hooker property management team - we look forward to hearing from you.
Share