Choosing a Real Estate Agent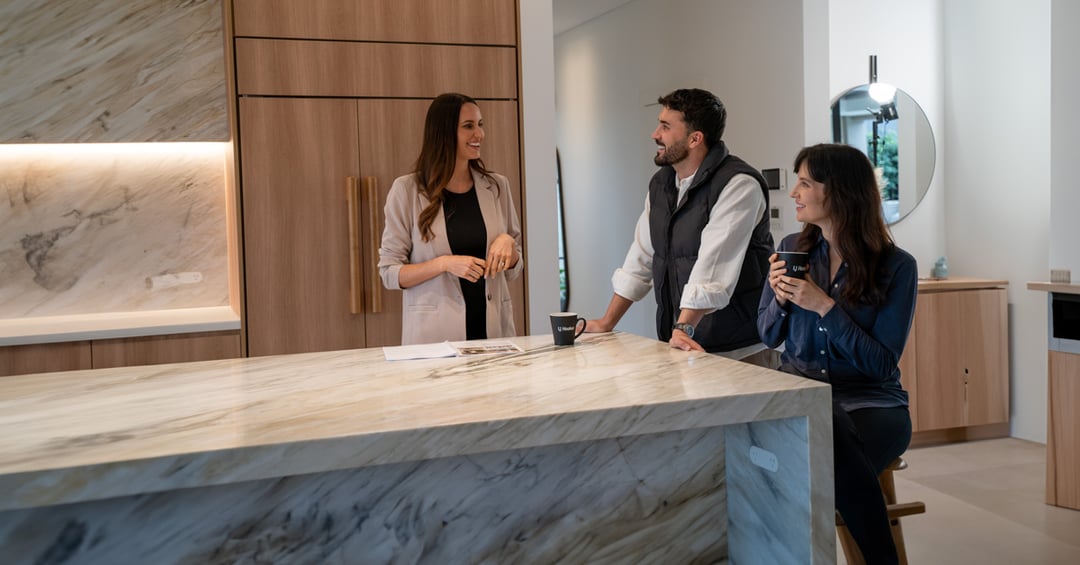 Choosing the right agent is important. Here is what you should look for and questions you should ask.
Choosing the right agent - What to look for
A property, whether it is your family home, first home, investment or something in between, is often your most valuable asset. As a real estate agent is responsible for the sale of your home, choosing the right one is a big decision.

Their connections, local market knowledge and real estate expertise play an important role in ensuring you get the sales results you desire in the shortest time possible.

To ensure you're choosing the best agent for the job, it pays to ask pertinent questions. You'll need to feel comfortable with whomever you select when selling real estate.
Some Important Features of a Real Estate Agent

Licence
In all states and territories in Australia and New Zealand, all real estate agents have to be licensed in accordance with local legislation. The legislation also regulates such matters as trust accounting, continual education of licensees and those engaged in the business of selling, managing property and renting. In some areas this legislation also prescribes the form of agency agreement or contract to be used.

You should check the licence details of all real estate agents you are thinking of using before signing up with your preferred choice. The good news is all LJ Hooker real estate agents are licenced in their state or territory.
Local Agent
It's important that the agent you choose knows the area you are selling in and that they are aware of other properties for sale and properties that have recently sold. LJ Hooker has over 5000 real estate agents right across Australia working in your local area. They are experts at knowing the local market and can give you an honest appraisal on the expected value of your property and assess how it is placed in the market alongside similar properties.
Experience
Does the agent display local knowledge of your area and do they have experience in the method of sale you are looking at using? Can they show you any comparable previous sales?
Market Knowledge
The agent should be able to give you a local market report of your area and surrounding areas. They should know about property trends, schools, transport, demographics and the sorts of buyers looking for homes in the area. Ask your local LJ Hooker agent for our industry leading Local Market report packed with property information, trends and insights just for your neighbourhood.
See them in action
An excellent way to assess an agent is to see how they perform at an open for inspection. At the inspection watch their behaviour, were they on time? Do they stand at the door and welcome attendees and capture their details? Do they highlight the property's features and could they answer any question you put to them? Did they follow up after the open for inspection offering more information? And was their marketing of the property of a good standard?
Trustworthy
Honesty and trust are key to any good relationship - especially in real estate.
Approachable
You'll need to find an agent who you feel comfortable with, who will listen to your concerns, answer honestly your questions and who is approachable by you and prospective buyers.
References
Don't be afraid to ask for references and referrals, as speaking with past clients can give you an idea of how the agent has performed previously.
Professional expertise
Can they clearly outline the activities and marketing they will undertake and offer a guarantee of service? Can they show you their recent results including sale prices, time on market etc?
10 questions to ask when interviewing a real estate agent:
1. What have you sold recently?
This will enable you to not only see their success rate, but also the kinds of homes they're selling. For example, if you're selling your two bedroom house, you won't want an agent that has predominantly been selling units.
2. How long have you been selling real estate and do you have any references from previous clients?
A good real estate agent will happily provide you with a list of previous clients that you can speak with. If not, then you know that something might be amiss.
3. Can you show me your licence and registration?
Sounds like something an American cop would say in a tacky TV show right? Only ask this if you're unable to find their licence details online with your relevant state authority. All real estate agents must go through a stringent licensing process before they are legally allowed to practice - the penalties for working without one are worse than being caught operating a car without a drivers licence.
4. How would you sell my house and why?
There are several ways to sell a home, and all have their strengths and weaknesses depending on the local market. Asking this question is a good way to gauge the agent's knowledge of the property market, with your area in particular

For example: "I would sell your home by auction, as figures from last week show that homes in your area sold with an 80 per cent success rate."

5. What advertising and marketing do you recommend?
Most of the time, the marketing of your home comes out of your pocket so you want to be clear on what you're actually paying for. Discuss the different options available, how they would like to advertise your property and how much this will cost.
6. How much do you think my home is worth?
This is probably the question you're most interested in! Be wary of agents that give you an unrealistic price - if it sounds too good to be true, it probably is. Ask what their opinion of market value is based on, as well as some examples of similar homes that have sold.
7. How long do you think it will be on the market?
This will give you an idea of the agent's expectations. You can compare it to the current average market time in your area to gain a better understanding.
8. What's your commission?
Find out how much the agent will charge you for their services, and then ask them to justify their fees - especially if they're more expensive than other agents. Remember that you're not looking for the cheapest, but the one who will offer you the most for their costs.
9. What makes you different?
With this question, you leave it to the agents to seal the deal and sell themselves. They'll be able to tell you why they're better than their competition, both as an agent and agency.
10. Do you host open for inspections?
This will show you how committed they are to selling your property – which is important

For nearly 90 years LJ Hooker has excelled at selling real estate right across Australia. Our local agents are regarded as experts in their area; passionate, knowledgeable and motivated to sell your property for the best possible price. Contact your local LJ Hooker agent today.
Share