Understanding Agents Commission and What It Means For You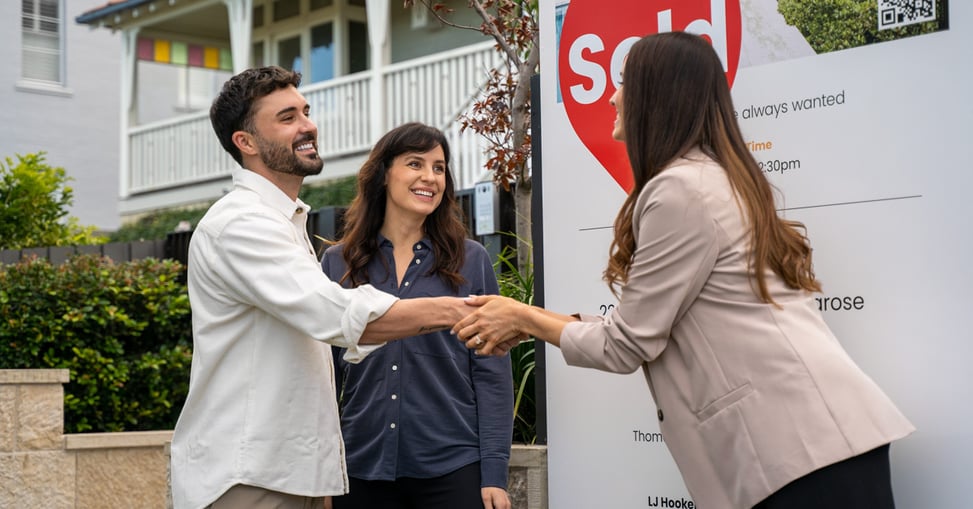 When it comes to selling a home, there are a lot of things to think about. For some, the most important component is the real estate agent's commission. This is understandable, seeing as sellers are trusting agent's with one of their most valuable possessions - their home.
Sellers want to know what their agent is going to do for them. How sharp they will be when it comes to negotiating. How hard they will work to secure a sale. Commission plays a big role in this. That's why it's important to understand the term and what it encompasses.
What is an agent's commission?
In its simplest form, real estate commission is the percentage of the final sale price that is paid to the real estate agent who helps you sell your property. It is worth noting that this amount may be charged in addition to any fees incurred for managing advertising and marketing.
Before signing a contract of sale, the exact real estate agent commission fee will be discussed and agreed upon. This way, once the property sells, the seller knows exactly how much they will need to pay the real estate agent.
The types of commission
When it comes to determining a real estate agent's commission, there are a few different types. Namely, a flat fee commission and a tiered commission. Each real estate agency across the country will operate differently.
With this in mind, it is important to have transparent conversations around commission before contracts are signed. This way, sellers can understand the different types of commission and which one will suit the sale of their property.
Tiered commission
A tiered commission escalates according to the price the home sells for. This sliding scale works as an incentive to encourage agents to secure the highest possible sale price. With so many costs associated with selling a home, this is a great option.
When it comes to agent commissions, some individuals may ask if they can be negotiated? In short, yes. That's why tiered commissions are also referred to as negotiated commissions.
Flat fee commission
A flat fee commission sees the seller pay the agent a specific dollar amount upon the sale of the property, no matter the final price. This particular type of commission gives certainty over the final fee. Flat fee commissions can also be negotiated.
What does an agent's commission get you?
Real estate agents are experts in their field. This means they possess both the expertise and contacts to help you sell your home. When it comes to selling a home, there are a lot of different components that agents help with, like styling your home.
For example, an agent helps you present your property in the best possible light. They can advise on what needs updating or repairing. Due to their industry contacts, agents will be able to provide recommendations on trades or services that can help with these tasks.
Agents will suggest the removal of family photos and knick-knacks. This will help buyers envision themselves in the home. With this in mind, agents might advise potential sellers to paint their home. For example, they will suggest to remove feature walls or outdated colours to present a modern look.
An agent will also be present at every open house and private buyer appointment. Firstly, this means that someone will always be looking after the security of your home. It also means that there is someone actively selling the home's attributes to all who inspect it.
One of the most important roles of a real estate agent is negotiating with buyers or conducting an auction. This is where agent's use their expertise to help secure the highest sale price. With this in mind, the price of an agent's commission includes a lot of services.
Selling your home with LJ Hooker
Deciding to sell your home, let alone choosing an agent, can seem overwhelming. However, our team at LJ Hooker is waiting to assist you. We offer industry experience and excellent market knowledge that helps make the buying and selling process as smooth as possible.
Voted Australia's number one real estate brand, a little help from the team at LJ Hooker can be invaluable when selling your home. Contact us today for a free property appraisal.
(1)Source: Local Agent Finder
DISCLAIMER - The information provided is for guidance and informational purposes only and does not replace independent business, legal and financial advice which we strongly recommend. Whilst the information is considered true and correct at the date of publication, changes in circumstances after the time of publication may impact the accuracy of the information provided. LJ Hooker will not accept responsibility or liability for any reliance on the blog information, including but not limited to, the accuracy, currency or completeness of any information or links.
Share