The 8 Life Events That Influence Real Estate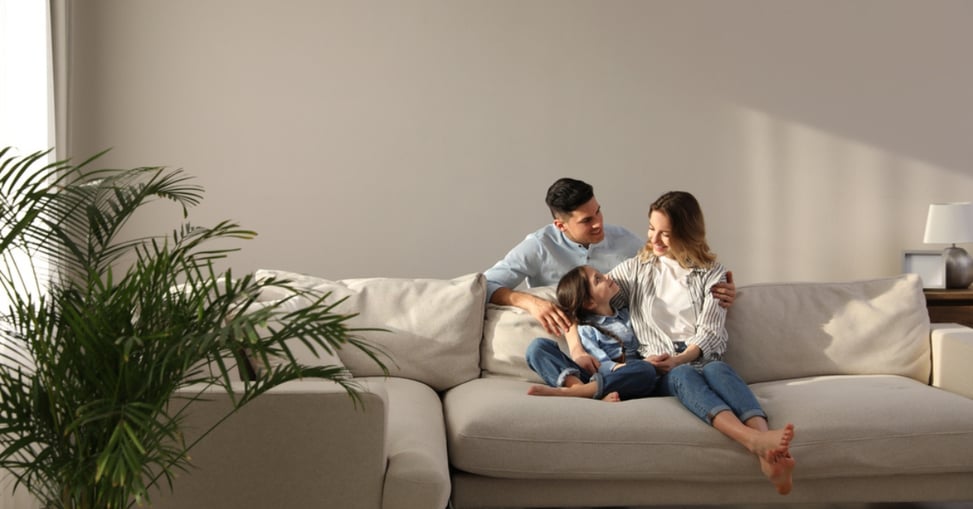 You can buy, sell or invest in a property at virtually every stage of life. For most, any decision to buy or sell a home can be tied to a major life event. The first home for a school leaver, a bigger home for a growing family, a small home for an older couple looking to downsize – the list goes on.

Your decision about buying a home or investing in real estate is highly dependent on what stage of life you are at. Family dynamics, health issues and your employment situation are some of the most significant factors impacting real estate financing and investment. Within these categories, there are some key life events that need to be taken into consideration when buying or selling, or, investing in real estate:
Having Kids
You may have been at your current home for a while now, and have welcomed the addition of children. Even if you're comfortable in your starter home, factors including space, school proximity/district and distance to work or family members can influence change.

Having kids usually means running out of room, and quickly. Crib space turns into a space for a bed before you know it, or maybe the space you have worked for your first child but now the addition of more children has caused you to outgrow your home.

Some things parents have to consider when selling/buying a home include:
Lack of storage space
The activeness of their child and giving them enough space to play
Having enough space for kids to do homework and hobbies
If they have multiple kids or plan on having more than one child
These parents will likely be looking to upsize their house, so it's important for them to seek an understanding real estate agent who can accommodate these needs and make the selling & buying process as smooth as possible.
Kids Moving Out
As the years pass and the kids get older, they may be ready to move out of the family home. Young adults contemplating moving out of their parents' house means that parents may find themselves with too much space and not enough people to occupy it. In this instance, downsizing may be an option.

While it can be a difficult decision to make as it often means leaving behind many years of memories and experiences, it's important to look at the benefits of downsizing.

Once the kids have flown the coup, downsizing gives you the opportunity to reduce your workload and responsibilities and increase your cashflow. This is because smaller houses are generally less expensive and easier to maintain – and you will also enjoy lower utility bills.

Now is the time in your life to contemplate how you wish to live out those 'golden years' and to source a property that fits your lifestyle needs.
Selling a house due to divorce
Divorce can cause a huge shift in a person's life and is often a significant life-changing event affecting real estate planning. Some people may choose to sell their property and split the earnings, which can be a very difficult process for all involved. Possessions often make up a big part of disagreements, but it doesn't have to be like that. Our guide can help answer many of your questions.

The selling process can be made easier with someone who understands – and LJ Hooker does. When you choose a decent real estate brand, the process of selling and buying a house when going through divorce is made simple and stress-free. If you choose LJ Hooker, you can expect the following:
Clear communication with the couple/both parties, if needed
Respecting boundaries of the couple
Understanding their needs
Many people have sentimental attachments and memories tied up into the house they shared together, making it very hard to let go. The right real estate agent will help make the process as painless as possible, while opening up the opportunity to plan a new lifestyle change that will accommodate this new stage of your life.
Career Change
One of the major life-changing events that may bring someone to sell is a career change. This will require decision-making in terms of downsizing, moving in with family or property rental to accommodate this lifestyle change.

For others, a career change requiring relocation or early retirement may affect their living conditions. Additionally, some people may want to venture into entrepreneurship which will require a reassessment of their current living and financial conditions. In this instance, some may choose to leverage their home equity or look at investment options to gain some initial business capital.
First Home Buyer
The purchase of your first home is a significant milestone which can happen at any age and stage of life. First home buyer's include singles, couples, career professionals, school leavers and young families, to name a few. The first home is the first step into real estate ownership, and is an exciting leap into the next phase of life.

While exciting, buying your first home does come with some anxiety, stress and lots of ups and downs. To ensure you make the right decisions when buying your first home, you need a real estate agent who is knowledgeable about the frst home buying process and all the processes and legalities that come along with it. With help from LJ Hooker, you can navigate all the common issues surrounding buying your first home, such as
Your financial situation/budget
The cost of a down payment
The type/style of house you want and the suburbs you like/dislike and can afford
Proximity to your job and commute time
Whether you want a backyard for pets/future kids or entertaining
The length of time you plan on living in your first home
The pre-contract and pre-settlement processes
Our team at LJ Hooker offers you experience alongside excellent market knowledge, to make the first home buying process as easy as can be.
Retirement
Retirement may demand a shift in living arrangements. For example, a shift in finances may influence some retirees to downsize to a smaller house or apartment to reduce their spending on utilities and home maintenance. Other retirees may want a lifestyle change and choose to sell their existing home and move into a self-care retirement village, while others may see retirement as an opportunity to move into their dream home.

If you do decide to sell your home in retirement, there are a couple of options you can consider. You can try renting for a while if you have your eye on moving to a new area, you can invest any extra money from your sale into an income-producing asset, and you may even be able to contribute money from the sale of your home to your super to build your retirement nest egg.

Whichever option you feel is best for you, LJ Hooker can help. We can offer great real estate advice to buy, sell, rent, invest and manage property in retirement.
Investment Opportunity
Buying an investment property could be an option depending on what life stage you're at. If you're aiming for financial freedom, property investment is a great option. There are many first home buyers who invest in buying property before buying their first home, including rentvesters. Other people may want to own one or several properties. Either way, property investment opens up many opportunities to maximise your financial return.

To assist, we have outlined the important investing steps to take, including reviewing your cash flow and budget, getting pre-approval for a home loan, and engaging with a property manager to assist you in overseeing your investment property.

Whether you have plans to purchase an investment property, already own a home or apartment to rent, or are interested in rentvesting, LJ Hooker's property managers can address every possible circumstance on your behalf.
Recession
The economic shock and uncertainty surrounding the global pandemic has forced everyone to step back and reasess their finances and investments.

Times are tough right now for homeowners and homebuyers, especially when faced with a recession. In many cases, events like these force people to make some very desperate decisions. From selling a home and downsizing, to opting to rent instead of entering homeownership, a recession might mean having to change your living arrangements to accommodate this economic shift. For example, many people might be faced with job loss or simply cannot afford to enter the housing market, particularly when the risk of not being able to pay your mortgage increases.

Life events like these aren't easy. With nearly 100 years of experiencing the ups and downs, LJ Hooker is here to help when you need to sell – no matter which stage of life you're at.
We're here to help
There are many life stages and events that influence how and when we buy, sell or invest in property. Some of these changes come with major financial and life upheavals, forcing us to make some very important – and sometimes difficult – decisions. When navigating these significant milestones, being prepared is your best advantage. The next step is to talk with a real estate expert who can walk you through the property options available to you that can help accommodate these events.

With over 90 years of experience, LJ Hooker understands how to deal with almost every scenario. It's our job to guide you through your real estate journey, whether that's buying/selling or investing.


Share