How Granny Flats Can Add Value to Your Home or Investment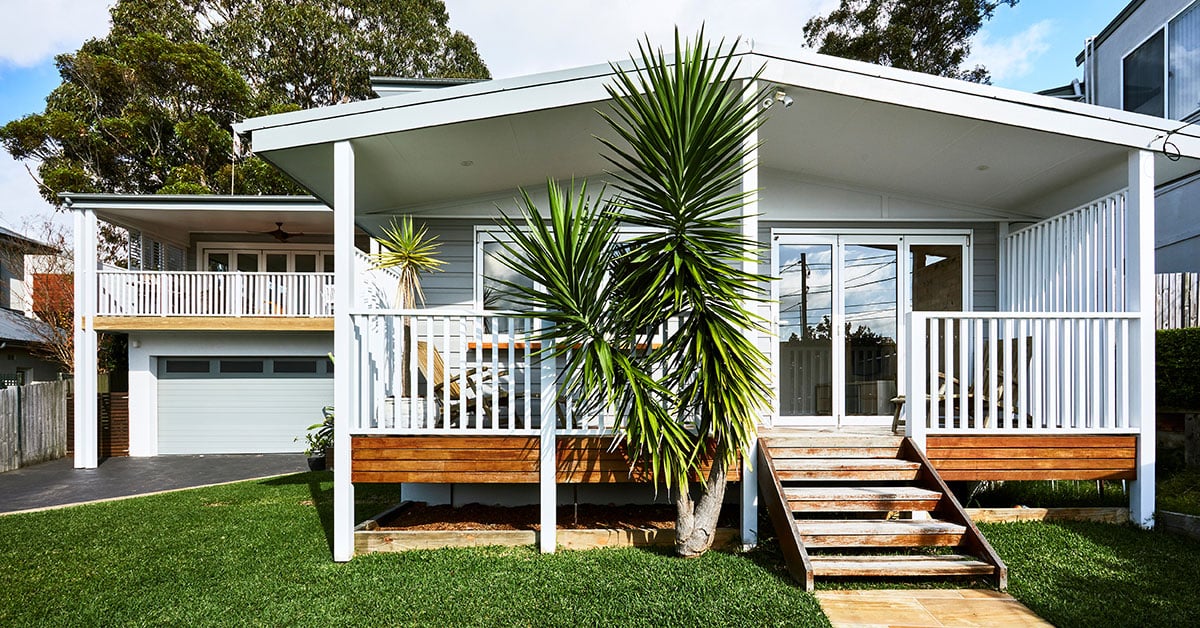 If you have excess space on your property and are not sure how to make the most of it, there are some great options available to you. You could landscape this yard space, or perhaps construct something for the kids. But when you really want to add value to your home, there is one task that proves very popular: building a granny flat.

When you wish to make renovations or additions to a property, one of the biggest impediments can be red tape. Applying for permits and getting permissions from councils can be time-consuming and costly. However, with a granny flat, the process can sometimes be incredibly simple.

For example, the NSW Planning Department notes that councils and local government can now approve a granny flat within 20 days of an application. In Western Australia, the state government streamlined the process, so planning approvals for granny flats are not needed at all.

However, the laws governing secondary dwellings vary in each state and territory, or even shire. So if you are interested in building a granny flat on your property, the very first step to take is looking into your local council regulations.
A granny flat can boost your home value by 30 per cent
The amount of value that a granny flat will add to your home varies depending on your property and the type of granny flat you wish to build. According to the 2019 CoreLogic/Archistart Granny Flat Report, it could boost home values by 30 per cent and add around 27 per cent to rental income.

However, it is essential to be careful and make sure you are using the space appropriately. You do not want a granny flat that dominates your land or removes every single piece of green space you have. Consider whether an internal or external construction is going to work best from your property and work from there. You could also turn your garage or unused space under the house into one.
A granny flat can increase rental yields by 27 per cent
When possible, one of the main benefits of owning a granny flat is the rental income you can generate. While it can be a handy room for the in-laws or children to stay in when needed, you can make a tidy profit by renting your granny flat out, significantly augmenting your rental yields.

As an example, if you have constructed a $100,000 granny flat on a property in a popular area, you might be able to make up to $400 per week in rent (or more in areas like the Northern Beaches of Sydney). This sits only marginally below the median rent across Australian capitals for the September 2019 quarter, which was $435 according to CoreLogic-RP Data.

Clearly, there is huge value to be found in a granny flat. After checking with your local council that you can rent it out, talk to your local experts about how one could potentially boost your property and your bank balance.
Tips to get the most value out of your granny flat
It is important to use value-adding property investing strategies to generate capital growth and increase cash flow in your portfolio. Granny flats may be considered as value-adding strategies, as if done correctly, they can accelerate your wealth creation.

Adding value through a granny flat is quite an easy process, and it can rapidly increase your capital value and rental income. The rental income may help you in maintaining your servicing capacity with lenders and in proceeding to your next property acquisition. It makes sense to earn two incomes from one property.

If adding a granny flat to your property is not feasible or allowed, you may want to purchase a new one. Contact the right buyers' agent to source the land size and features which meet the local council's planning requirements. Remember that these properties are much sought after and can be hard to find.
A broker can help with construction finance for your granny flat
Work with a broker or finance strategist for a finance approval before you acquire a property capable of accommodating a granny flat. It is ideal to start the loan approval process first before locating a property because the competition is stiff for granny flats. You may not be able to move quickly to secure the property if your finance has not yet been approved and there's another buyer ready to purchase it.

If you do not intend to pay in cash, make sure that your lender will allow construction finance for a granny flat later on. You should also ensure that you have enough borrowing capacity to borrow for the granny flat. You can have your broker or finance strategist to compute your additional borrowing capacity before you apply for the initial loan.
Spend a little extra to guarantee a good rental return
Granny flats differ in quality and size, so you have to choose the right builder. Poorly located or constructed granny flats may not attract a good tenant or rental return. Be ready to spend a little extra to get a good quality investment.

Granny flats on stilts or piers, though cheaper, may not be counted into property valuation because of their transportable feature. Granny flat builders usually build on a concrete slab, but if your property has some slopes, piering may be required.
DISCLAIMER - The information provided is for guidance and informational purposes only and does not replace independent business, legal and financial advice which we strongly recommend. Whilst the information is considered true and correct at the date of publication, changes in circumstances after the time of publication may impact the accuracy of the information provided. LJ Hooker will not accept responsibility or liability for any reliance on the blog information, including but not limited to, the accuracy, currency or completeness of any information or links.
Share