9 Tips to Sell Your Home Faster to a Younger Buyer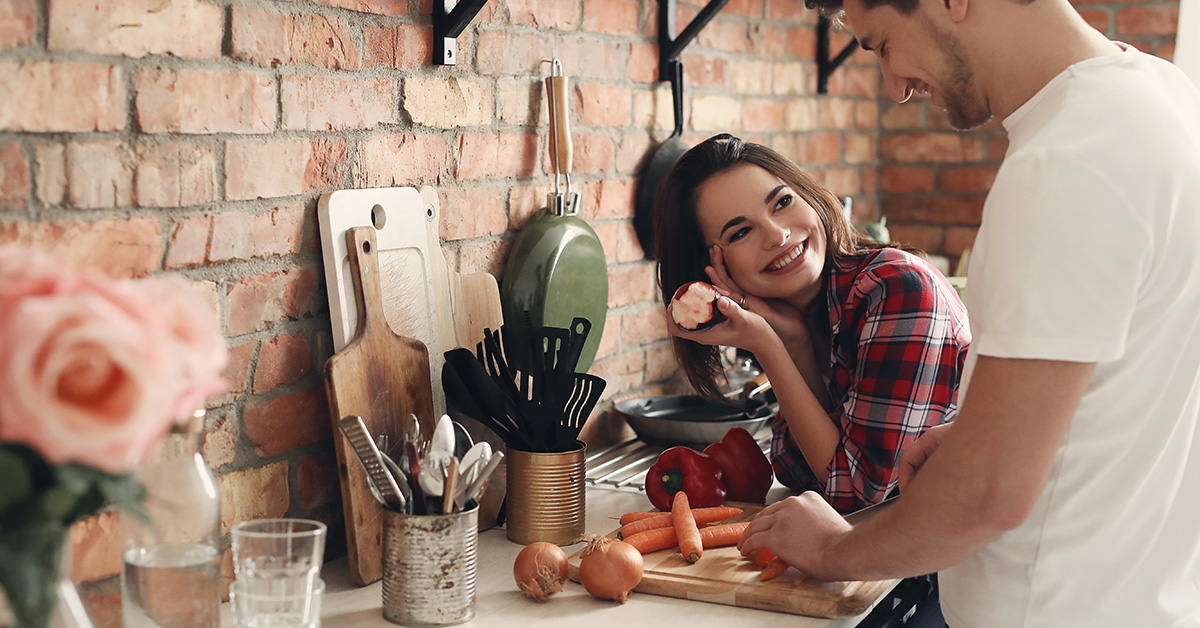 If you think about it, when you put your home on the market to sell, the next owner will most likely to be younger than you are. If you're selling your first home and upgrading, the buyer will often be a new first home buyer trying to get onto the property ladder. If you are downsizing from the family home, the buyer will most probably be another younger family with visions on raising their family in your home as you have done with yours. With this in mind, to appeal to them think about what they would want, what would make them fall in love with your home.

Generation Y (born 1981-1995) and Generation X (born 1966-1980) represent today's younger buyers and whilst there is a large age range of amongst this demographic, our real estate agents have found they often share similar features on their home buying wish list.
1. Big kitchen, open floor plan
A generation ago, having a separate dining room may have been on a buyers wish list. But as time has changed kitchens and family rooms have become the heart of the home – in essence the kitchen is the new living room. A kitchen that flows into a TV room is high on the list of the perfect home for younger buyers.

Younger home owners entertain more informally than generations in the past, so their desire for open plan living comes from how they see their home functioning while they have friends over. They want to be able to flow through the home rather than be restricted by sectioned off rooms.
2. Home office
With technology improvements and changes to the workplace, more and more Australians are working from home and all signs point to this trend continuing. This makes a home office, or a space that can be used as a home office, very important for many buyers.

Home offices have vast appeal not only for those working from home, but are popular for buyers looking for a dedicated space where they can concentrate on work, take a Skype call, plan a presentation, catch up on the heavy work load or simply pay bills.
3. Good location
Neighbourhoods have a big impact on the appeal of a property for young buyers as they know the impact it can have on the future value of their property. Whilst you obviously can't change the neighbourhood you are in, highlighting popular location features of your area is important. Do you have good schools, low crime rate, access to reliable public transport, good proximity to amenities, a good walkability score, historic charm or are there future amenities planned that will benefit the area?
4. Low maintenance
Most younger home buyers grew up watching their parents spend their weekends doing their list of chores and aren't keen to follow in their footsteps, a lot just want the simplicity of the turnkey solution and a home with low maintenance features is a winner.
For these buyers features such as:
Wood floors (as opposed to carpet)
Large tiles as they are easier to clean with less grouting
Choose easy to clean surfaces
Use durable materials for kitchen and bathroom surfaces
Plant a low maintenance garden
Easy outdoor spaces – such as a small courtyard or terrace
5. Updated kitchen
The kitchen is the one room that can make or break a sale. It's usually the most expensive room in any house, so prospective buyers don't want to see a kitchen that needs a total upgrade. This doesn't mean a total re-fit, but there are some small things you can splurge on that will help make your kitchen more appealing.
Add appliances
Fresh coat of paint
Do up your doors & door handles
Lift the lighting with fluorescents or spot lights above benchtops and potentially a pendant light for some visual interest.
Replace old benchtops
Re tile or fix the floor boards
6. Enhance the bathroom
Young buyers today like beautiful bathrooms - they want a room they can relax and pamper themselves in. Consider making these repairs or changes if your bathroom is looking a bit scungy.
Replace any cracked basins, toilets or tubs
Replace your vanity or mirror and add new lighting fixtures to make a really good impression on your buyers.
If you have small bathroom – consider wall mounted sinks and toilets and towel rails behind the door and use big mirrors to make the room appear twice the size.
Repaint stained or chipped bathtubs and basins
Add to this a fresh coat of paint on the walls and you have a whole new bathroom.
7. Technology
A generation ago, buyers didn't care about technology in the home, but today this is a key feature. Buyers want to know about tech. They want to hear about the quality of the wireless service and internet.

A properties appeal can be increased or diminished because of the strength of mobile carriers signal or its internet service provider options.
8. Energy efficiency
Whilst this doesn't directly impact the successful sale of a property, we have found that younger buyers are often highly concerned with the rising costs of their utility bills along with a having a greater environmental consciousness. With this in mind, many young buyers consider the energy efficiency of a property and then factor in the costs to update this post purchase.
9. Pre-approved or draft renovation plans
Just as studies show that decluttering and styling your home can help make your property appeal to more buyers, so too can have approved renovation plans or at least a design that would help young buyers visualise how they can add value and grow the property's value in the future.
Share