Buying or Selling: 10 Essential Questions to Ask Your Agent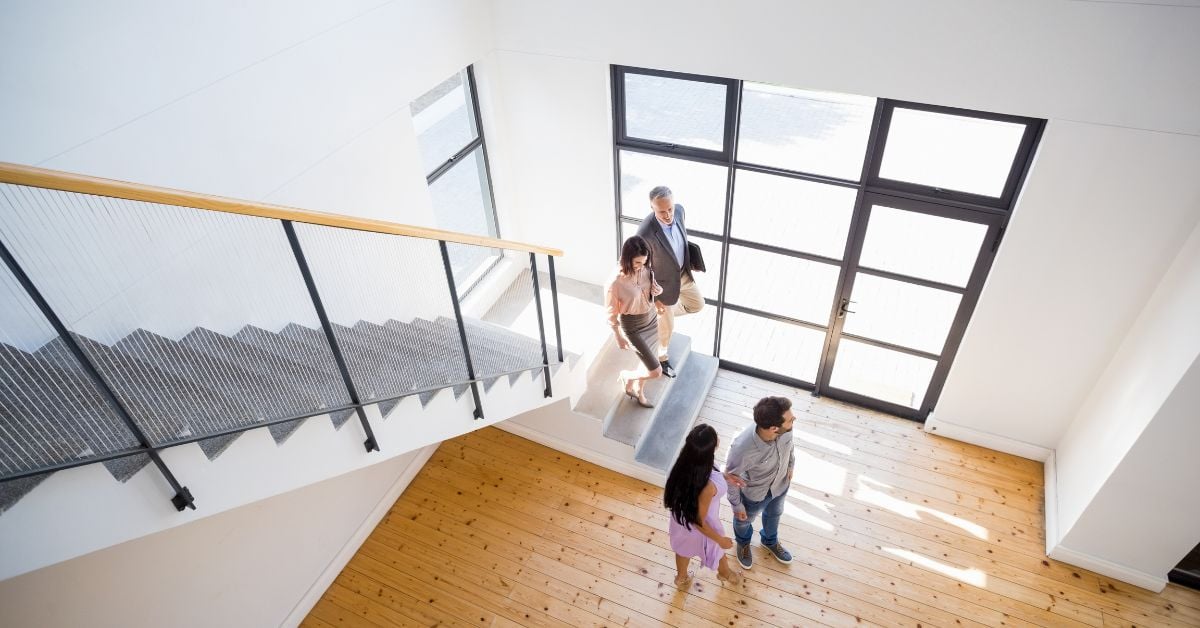 Selling or buying a property, whether it is your home or an investment property, likely involves one of the biggest assets you will own. A real estate agent can be your best guide and partner throughout this major transaction, advising you on market, compliance, and other issues. They can ensure you are receiving or paying a fair price for your property and you are aware of all the vital facts so you make informed decisions. Being proactive about what you need to know as a buyer or seller is also important. So what are the questions you should be asking your real estate agent before you buy or sell property? We list the essential questions to ask below.
Before buying, you should ask:
If you are the buyer, you will want to ask questions to find out more about the seller's motivations, the location, the property, and other considerations. These can help you budget for your purchase so you can work out how much you need.
1. Who owns the property and why are they selling?
Finding out as much as you can about the vendors could help you during the bargaining process. For example, if they have already bought a new house and are in a hurry to sell, you might be able to offer a lower price. Whether it's downsizing, a divorce or another reason, understanding their motivations will assist you as the buyer.
2. What are your thoughts on the location?
If your real estate agent is local to the area, they probably can provide a wealth of information and insights about the suburb, street, postcode, and/or city. These include demographics, pricing, local population, population growth rate, local trends, and so on. They can help you compare streets or other factors, giving you a fair assessment on whether paying a certain price for a street or a given location within a suburb is reasonable.
3. What are the neighbours like?
Friendly neighbours can make a lot of difference to your quality of life in your new home and the general ambiance of the area you are going to live in. You might also be looking for a neighbourhood that aligns with your lifestyle, whether more urban hipster or mum and dads with kids. A few visits at different times of day can help you find out more about the neighbourhood, but your agent can also give you useful information about this.
4. Have there been any renovations lately?
Renovations give you a better basis for working out the correct price of the property. If renovations have been carried out recently, you will need to factor this into the current market price when comparing it with how much the property was last sold for. Additionally, you will want to ensure the work was council-approved and performed to a high standard. It is also a good idea to find out about any valid warranties and any local development applications that could affect the property.
5. Are there any similar sales in the past year?
This question lets you find out whether comparable properties in the same location might be in demand and the kind of price you might expect. It can tell you if the seller's asking price is realistic and help you make a fair offer for the property. You might also want to ask about the number of properties sold in the area in recent times, pricing trends, and any peak periods of the year for sales and prices.
Before selling, you should ask:
If you are selling, asking questions will help you get a sense of how the agent will handle your sale, how your property should be sold, and the costs of selling.
1. Are there any drawbacks to my property?
This question lets you find out whether the real estate agent has any concerns about your property. If the agent raises what seem to be legitimate issues about your property, they are likely being honest with you and will not brush aside considerations just to get you to sign a contract. On the other hand, if they omit obvious flaws, then they might not be very committed to your sale. Finally, understanding any drawbacks to your property will give you a chance to rectify them where possible and obtain a more realistic picture of the house's market value.
2. What are the costs to sell?
Get the agent to explain the different costs to selling a property, so you are not faced with "hidden" costs you were not aware of. For example, you might need to carry out maintenance, and you will need to pay legal costs, agent commission, marketing costs, property-styling costs, and moving fees. Other expenses could include council and strata fees and capital gains tax.
You also need to consider commission. You are paying the agent for their industry expertise and contacts to achieve the best possible price for your sale, so find out about the agent's selling costs from the start. The agent might charge a flat fee or work on the basis of a tiered commission. A tiered commission structure might include higher percentages when prices reach a certain threshold. For example, you might pay the agent 0.25% more if the property sells for over $750,000.
3. How should the property be sold?
Ask the real estate agent their opinion on selling by auction, private treaty, or some other option. Each selling method will have its advantages and possible drawbacks depending on market conditions, the location, and other factors. Your agent's answer can give you useful information as well as reveal their knowledge of the area. For example, your agent might suggest selling via auction because the figures show local-area sales have a high success rate with auctions.
4. Is the location growing?
Your real estate agent should have a high degree of familiarity with the area and be able to tell you how quickly it is growing. Sometimes the signs of growth might be not obvious, such as many "For Sale" signs in the area. However, the best real estate agents are experts at picking up more subtle signs like neighbourhood activity, small business openings, and other relevant signs of growth.
5. How will you market this property?
Your real estate agent should have a comprehensive marketing plan with Internet, social media, signboard, local marketing, and newspaper advertising to promote your property. Other elements could include professional photography, copywriting, real estate portals, styling your home to sell, and even a personalised website for your property. The right approach with a combination of elements can ensure your home obtains maximum exposure and the best possible price.
Stay informed
Whether you are buying or selling a home or investment property, asking your real estate agent the right questions gives you a good idea of the agent's approach and knowledge. It can also provide you with useful information about the property and the local market. At LJ Hooker, our team is waiting to assist you. Our experienced real estate agents offer you experience alongside excellent market knowledge that helps make the buying or selling process as smooth as possible. We have been voted Australia's number one real estate brand, and a little help from the team at LJ Hooker can be invaluable when it comes to buying or selling your home.
If you're ready to find out what your home is worth, contact us for a free expert property appraisal here to get a better understanding of where your house stands in the current market today. Alternatively, if you would like to speak to one of our real estate agents, we invite you to use our agent locator to find an LJ Hooker expert in your local area.


DISCLAIMER - The information provided is for guidance and informational purposes only and does not replace independent business, legal and financial advice which we strongly recommend. Whilst the information is considered true and correct at the date of publication, changes in circumstances after the time of publication may impact the accuracy of the information provided. LJ Hooker will not accept responsibility or liability for any reliance on the blog information, including but not limited to, the accuracy, currency or completeness of any information or links.
Share