Easy DIY Bench Project With Geneva Vanderzeil
Geneva Vanderzeil
| 5 mins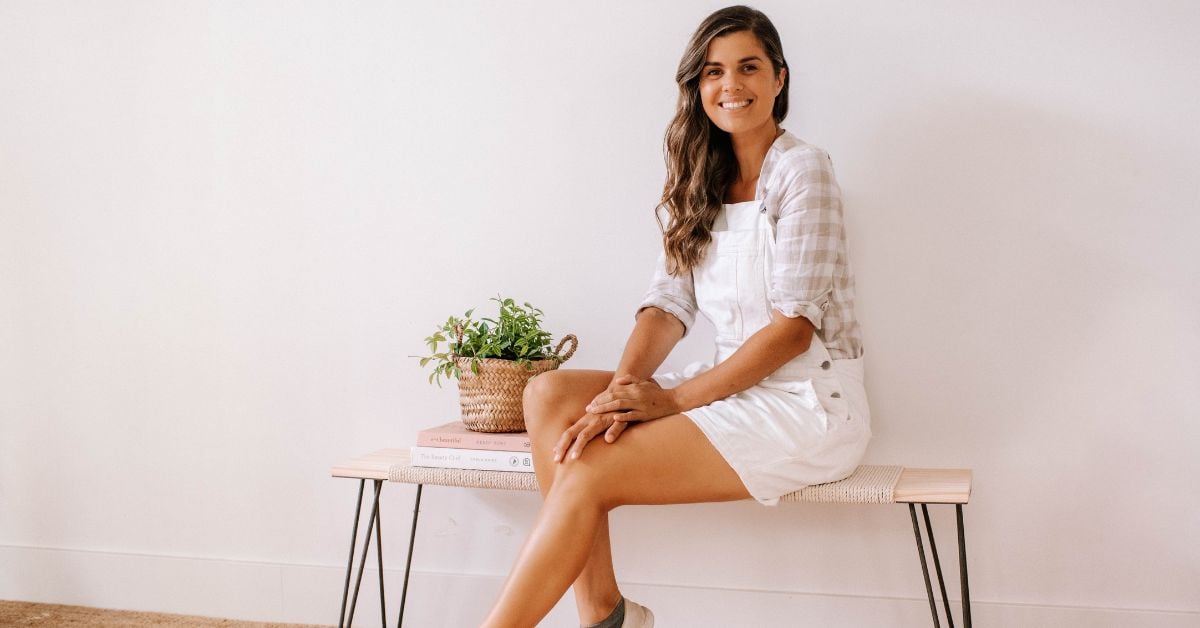 Making furniture can seem a little bit daunting, but this DIY bench a project that anyone can master. As you will see, it is a stylish piece ideal for any entry or hallway. It is so easy to create, and it's a good feeling to know that you made it yourself.

So let's gather our materials and get going!


What you need
To create this hairpin leg bench, you will need:
4 hairpin legs available from a hardware store 40mm thick timber plank (wide enough to accommodate the legs) Macrame cord/rope Screws Staple gun Drill

Approximate time: 1.5 hours
Difficulty: ★★☆☆☆


The project step by step
Step #1
Place your plank on the ground and screw in your hairpin legs. Be sure to put them at the very edge of the timber.


Step #2
For this bench, I am adding some rope detailing, but you could also use paint, upholstery fabric or even a timber stain as a finish. The options are endless! The advantage of using treated pine is that you don't need to do anything to it for a raw Scandi look.

Measure where you want to start and finish with a small mark on the timber. Then, use a staple gun to secure the rope on the underside of the bench and start wrapping.


Step #3
Turn your table over and continue wrapping. It can take a little while, but it is actually quite satisfying. Go all the way to the hairpin legs.


Step #4
Turn the bench over and use the staple gun to secure the rope's end in place. You can also use the same technique if you find you run out halfway through and you need to start a new line of rope.


Step #5
And there you have it; your hairpin leg bench is ready! I absolutely love this piece, and it is so simple to make.
Step #6
All that is left to do is style it with a few accessories. I've decided to go with a few books and a potted plant. It is the perfect addition to your home's front entry.


You can see this project's step-by-step here. And for more inspiration, DIY projects and styling tips, don't forget to follow our Instagram account!

DISCLAIMER - The information provided is for guidance and informational purposes only and does not replace independent business, legal and financial advice which we strongly recommend. Whilst the information is considered true and correct at the date of publication, changes in circumstances after the time of publication may impact the accuracy of the information provided. LJ Hooker will not accept responsibility or liability for any reliance on the blog information, including but not limited to the accuracy, currency or completeness of any information or links.
Share