How COVID-19 Is Accelerating the Digital Transformation of the Real Estate Industry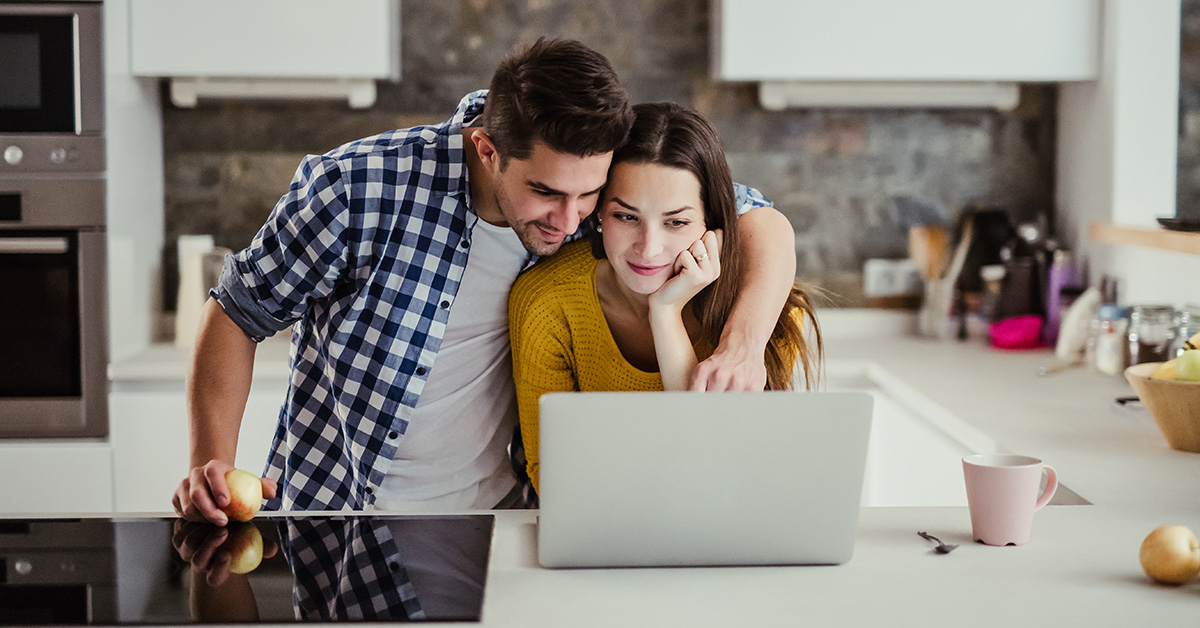 Adversity is often the catalyst for change, and for Australian real estate players, COVID-19 has been no exception. Historically, the real estate industry has been relatively slow to adopt new technologies and modernise its processes.

But with the advent of social distancing restrictions, the sector had no choice but to pick up its digital pace, in line with other industries like media and finance. As a result, virtual inspections, 3D tours, virtual staging or virtual auctions are now commonplace among most real estate agencies.

But what will happen when the COVID-19 world recovers, and life goes back to what it was? Will traditional processes head down the road of obsolescence, or will there be an ongoing need for face-to-face service delivery? With these questions in mind, we explore the benefits of going digital, staying traditional, and what the future should look like for consumers with ever-higher expectations.
How digital processes improve the consumer experience
Faster, anywhere, anytime. In a society obsessed with immediacy, digital tools contribute to creating a better consumer experience. This is especially important when you consider the growing purchasing power of Millennials and Gen Z consumers, who expect online solutions to manage their lives.

For the past decade, online channels have been establishing themselves as their medium of choice. Disruptive tech platforms like Uber and Airbnb are perfect examples to illustrate this fact. Real estate is unlikely to be any different.

Whether you are looking to buy or rent, virtual real estate services offer more mobility, transparency, flexibility and immediacy. Thus, they enable a more seamless experience for both clients and agents.

As an example, a recent survey by Realestate.com.au showed that 92 per cent of prospective homebuyers and 91 per cent of tenants would be either "very likely" or "somewhat likely" to use a digital inspection tool. Because virtual inspections give a clearer sense of the property, they allow house-hunters to save time and refine their search.

"Property viewings can be stressful", concedes Amy Sanderson, Head of Property Investment Management at LJ Hooker. "It seems that every property on your shortlist is open at the same time. By utilising technology such as video walkthroughs, virtual tours, interactive floor plans and virtual staging, people can get a much better idea of what a property looks like. If they like it, they can then decide afterwards to physically inspect it. It is also beneficial to those who can't make it to home viewings, because of distance or work commitments."

If they are great to market a property, virtual services can also prove beneficial when it comes to sealing a deal. Online auctions, for example, offer more flexibility and mobility than traditional ones. They allow people to bid from their own home or anywhere with access to a device connected to the Internet. Buyers get more opportunities to find their "perfect" property while sellers can expect more bidders to register for their auctions.
Digitisation allows a smoother, faster sales process
Furthermore, in a world where most people are time-poor and always on the go, digitisation also improves the experience by offering a seamless service. Indeed, going paperless saves customers the hassle of making an appointment with the real estate agent to sign documents or even just having to print and scan them at home.

Everything can be done remotely and 24/7, making things smoother for both the clients and the agents. No more chasing down contracts or lost documents. By managing them online, not only processes are simplified, but delays are also significantly reduced. Moreover, digitisation also allows real estate agents to spend more time taking care of their customers instead of wasting it on admin tasks.

"Thanks to digitisation, listing a property for sale, signing a lease or engaging a new property manager has never been simpler", claims Amy Sanderson. "Not only digital signatures allow the execution of documents to be seamless and effort-free, but they also speed up processes."

Digital platforms and tools also improve communication. For example, the LJ Hooker industry-first Vendor App gives sellers the opportunity to track all activity associated with their property listing. No matter where or when, they can store their documentation, follow their selling journey every step of the way with real-time updates or get in touch with their real estate agent.
Traditional in-person services to remain
Despite the wealth of benefits that digital offers, traditional services may still be needed for quite some time to suit the preferences of individual consumers. Although firms like Uber and Airbnb have flourished by providing a fully digital environment, this may not be the case for real estate.

Given the more complex sales processes associated with real estate transactions, nothing beats real, human interactions. Like in the healthcare industry, for example, where telehealth consultations are trending but will never match the level of service you can get from a face-to-face one. Moreover, in-person intervention may actually be vital for bringing property sales over the proverbial line.

That is why L Janusz Hooker believes that traditional processes will always have their place in real estate. "With COVID-19, our industry has fully embraced technology and techniques to transact virtually, making us more productive than ever. However, we must not forget our most powerful tool in real estate, being human. As my grandfather would say, real estate is not about property; it is about people."

"Industry innovation, which is part of LJ Hooker's DNA, will always complement the human experience. We focus on what creates an ultimate client experience, and what makes our people more effective and efficient. Our cutting-edge Vendor App, and the Agent Platform that drives it, is testament to this."
A hybrid model for a greater customer experience
Building on the COVID-19 momentum, it is clear the real estate industry will pursue its digital transformation to at least match the customer experience offered by other sectors. However, with ever more demanding and changing consumers, and with clear benefits of providing in-person services, the industry will more than likely offer a hybrid model.

This model will entail a mix of in-person and virtual services to satisfy individual consumer preferences. In other words, rather than making traditional processes obsolete, digital tools will be used as a way to complement them and enhance the consumer experience.

"Real estate has always been so personal that I don't see it changing", says Stephen Mutton, National Head Of Network Development at LJ Hooker. "However, deals and transactions will happen quicker, with things done at a click. Waiting for information will be a thing of the past as technology also creates further transparency. That means that if you are not adapting and embracing digital like LJ Hooker, then you will fall behind."

As Charles Darwin said, "it is not the strongest of our species that survives nor the most intelligent, but the ones most responsive to change."


DISCLAIMER - The information provided is for guidance and informational purposes only and does not replace independent business, legal and financial advice which we strongly recommend. Whilst the information is considered true and correct at the date of publication, changes in circumstances after the time of publication may impact the accuracy of the information provided. LJ Hooker will not accept responsibility or liability for any reliance on the blog information, including but not limited to, the accuracy, currency or completeness of any information or links.
Share