How Much Value Does a Renovated Bathroom Add To Your Home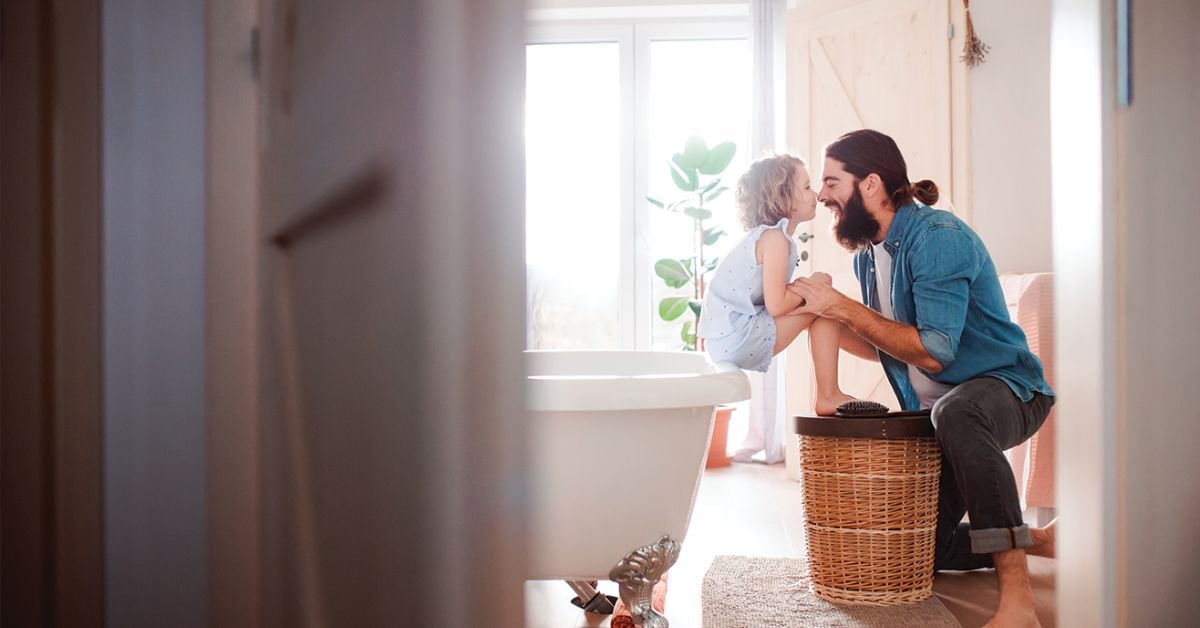 The bathroom is one of the most profitable rooms to renovate. However, it can be a huge undertaking, costing unprepared investors thousands of dollars. With potential returns of $4 for every $1 spent, to make the most of this room it's crucial not to overcapitalise.

Yet, as one of the most expensive renovation projects of a property, those on a budget need to spend strategically to see the return when you decide to sell your home.
How much does a bathroom renovation cost and how do you calculate your returns?
Second to the kitchen, the bathroom is the most profitable room to renovate in a property, and therefore should be on every investor's list when it comes to home renovation.
With potential returns of $4 for every $1 spent, to make the most of this room it is crucial not to overcapitalise. Yet, as one of the most expensive renovation projects of a property, those on a budget need to spend strategically to see the return.
While anything beyond a simple cosmetic renovation – which covers painting tiles, replacing the vanity and lighting, as well as new fittings – will cost a sum, budgeting carefully and making astute choices can still bring in a substantial profit.
Of a property's total renovation budget, a decent portion needs to be dedicated to the bathroom alone. As a guide allowing 10 to 20 per cent of the total renovation budget to the bathroom renovation would be a good starting point.
If you have already tackled the kitchen in your home, it should be your next project. The bathroom is an area where buyers see value.
There are a few ways of renovating this space and it will largely depend on the condition and size of the existing bathroom as well as your budget. There are three options to consider:
The simple makeover – painting tiles and updating the vanity or new tapware. You may need to budget around $1500.
The minor renovation - adding a new vanity, shower screen and/or toilet. This may also cover some tiling. Budget for around $3,000 - $7,000.
The major renovation – new flooring, tiling, bath or shower - this could stretch anywhere from $8,000 to $25,000.
Bathrooms may be a third of the size of a kitchen, but they can cost the same to renovate. For this reason, it is doubly important to watch your outgoings.

A good rule of thumb when working out your budget is to allocate 1.5 per cent of the property value. Generally, of this figure, 50 per cent is labour and 50 per cent is materials.

Unfortunately, there is little scope for DIY in a bathroom renovation due to water proofing. However, there are a number of ways to save money such as a more affordable selection of materials and hardware. Look for end-of-the-line products being sold through discounted trade or community online sale groups online. Someone may have over-ordered tiles, which could be your gain.
Keeping the items and fixtures in place may actually be the most effective option. For instance it may simply be a case of changing tap fittings and handles. You always want to be thinking about the result and whether you have added the wow value or not.

While it may be tempting to switch the position of the vanity or toilet, keeping items in place is often the most cost effective option. Changing tap fittings and handles, adding lighting or updating the mirror are some inexpensive ways to give your bathroom a new look. Don't forget to buy some towels or even a pot plant to freshen up the space.


Can I renovate my bathroom myself?
While the majority of bathroom labour is best done by a professional, many renovators do consider getting their hands dirty with a spot of tiling.
This can serve to reduce labour costs, but investors need to be honest with themselves about their abilities. If you do not do a good job, you may actually reduce the value of the renovation.
The other factor to take into account is timing. A professional can usually complete an entire bathroom renovation within seven days. If you are learning as you go it may take much longer and this can affect the bottom line far more than many calculate.


Best bathroom upgrades for resale
If you are looking to attract more rent or profit, consider your target market. Is this a property where a spa-like bathroom could net some extra income? Do you need to go that extra mile and add in some heated flooring or towel racks, for instance. Or if you are looking for the ultimate in relaxation, what about converting your shower into a private steam room?

Shiny surfaces have a higher perceived value than matte or satin surfaces. Vessel sink vanities with stone counters are also seen as luxurious. If trying to appeal to a family, odds are they will want an actual bath included so don't rip it out during your makeover. Freestanding tubs remain popular for any bathroom renovation, while frameless glass shower doors make for easier cleaning.

There are many tricks to make cheaper items look expensive. Laying tiles in a herringbone pattern, adding wallpaper or even hanging a chandelier can add a touch of opulence.

Water-efficient showerheads are also an absolute must, whether for a home or rental property. And don't forget storage for toiletries and makeup is a must-have for any bathroom.

Overall it is important to remain emotionally unattached if you renovate a rental property. Too much time on minor details is a sure-fire way to overcapitalise.
Getting ready to sell your property? The team at LJ Hooker have put together a free guide to help you Style Your Property To Sell that walks you through upgrades you can make to your home to get a great result.
DISCLAIMER - The information provided is for guidance and informational purposes only and does not replace independent business, legal and financial advice which we strongly recommend. Whilst the information is considered true and correct at the date of publication, changes in circumstances after the time of publication may impact the accuracy of the information provided. LJ Hooker will not accept responsibility or liability for any reliance on the blog information, including but not limited to, the accuracy, currency or completeness of any information or links.
Share