How to Style Your Outdoor Space to Sell in Spring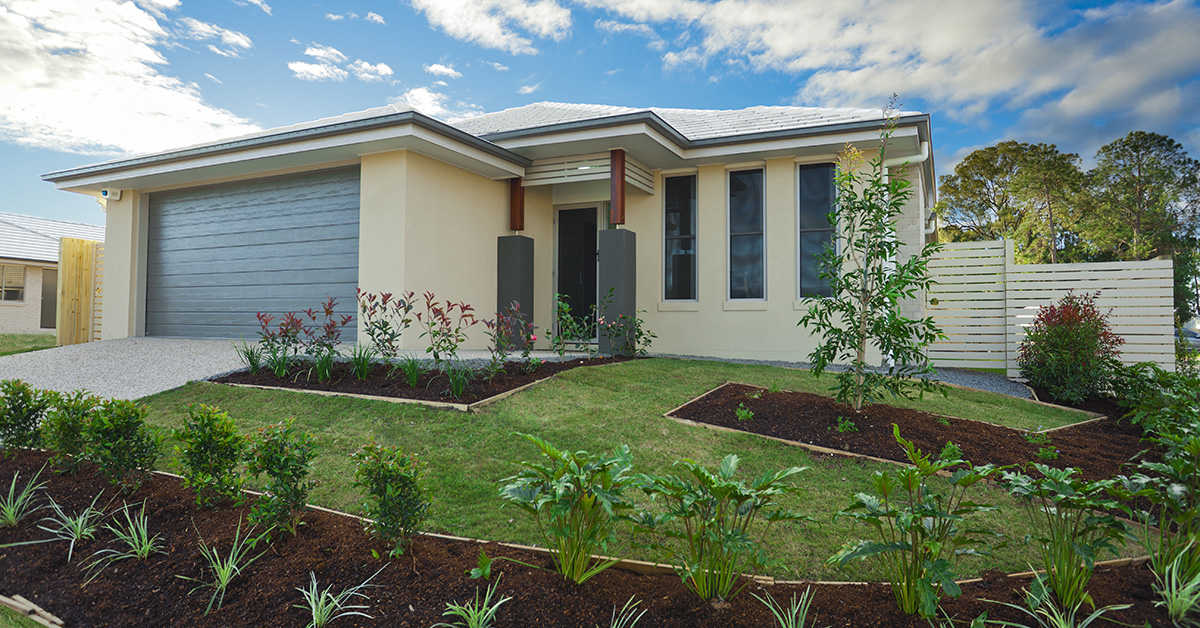 The spring selling season has arrived with gusto! But how do you give your home the advantage and make it stand out to discerning buyers?

The answer is styling, according to a panel of LJ Hooker agents. Indeed, 96% believe that it is a good idea to style a home when selling, and 87% believe it can boost the final sales price by up to 10%. It can also make a big difference to the number of people who are interested in the property and how quickly it sells.

So styling helps. But whilst you do need to look at the whole home, we thought we would share with you some tips on how to make the most of your outdoor space. After all, spring is here and we love to be in the great outdoors.


Give your entrance the wow factor
You certainly have heard the saying that "you never get a second chance to make a first impression". Well, this statement is certainly true for the front of your home. This is the first thing people see, so you want to make sure your property looks great from the street. As soon as a buyer arrives, you want them to be excited about coming in to take a closer look.

With the garden starting to burst into life, it is undoubtedly the best time of year to make the most of what nature has to offer. So roll up your sleeves and start tidying up the front yard. Make sure your front gate is in good working order. This is the first thing people come into contact with, so check yours out and get it swinging.

Add a fence around your property if you don't have one. This will allow you to separate your home from the street and will have the added advantage of making your front yard seem bigger – amazing but true.

Clean out your gutters and make sure your roof and windows are clean and free of spider webs. Power-wash your path and keep it swept before any open home inspection.


Add beautiful spring flowers
You should spend some time weeding and trimming the garden beds, and because it's spring, add some beautiful spring flowers. Just make sure they will still be in bloom when you open your home for inspections.

If you don't have an established path, consider laying one to help guide your buyers to your front door. Plain white pavers look great against a green lawn, but there are many great options to choose from depending on what your budget and taste is like. They will make a big difference to your entrance.

Don't worry if you don't have a front yard you can make an impact by adding window planters, some clean shutters, good lighting and clearly visible house numbers.


The outdoor space can be a strong selling point
It is not a secret, Aussies love being outside. To have a garden or courtyard where we can entertain friends and family or have a space where the kids can play is really important to many buyers. It's effectively another room to enjoy and another strong selling point for your property.

Show your buyers how they could use this space. Take advantage of the warmer weather and add a great outside table or refresh the one you have. Maybe even set the table with brightly coloured placemats and cutlery and add some flowering plants to the middle. Put up an umbrella and some colourful cushions and the space will look great!

Another tip is to think about what your neighbourhood is known for. Are you near a beach? Then perhaps you could add a great outdoor shower. Do you live in a grassy suburb? A hammock might help create the right feel, or is it a family-friendly suburb, maybe a sandpit or a swing in a tree would do the trick.


Help prospective buyers project themselves
Creating different zones in your garden works well. As it does inside the home, it helps prospective buyers project themselves. By zones we mean, an area for eating or entertaining, an area of mixed planting, perhaps with a focal point such as a fountain or feature plant. Or if you have the space, adding an area for kids to play can be really enticing for the family buyers.

Many homes today, particularly in the inner city don't have large gardens. Often there is a small courtyard, so it's important to maximize this space.

The first step may be to create a focal point like a water feature, statue or urn. This should be placed at the furthest point from the entrance so your buyer's vision is drawn to a distance, giving a sense of space. You can also give an illusion of space by paving the entire area with large pavers to make the ground look wider and less busy. Don't use any dark colours in your courtyard structures as these reduce the perception of space.

If you have a small balcony, add a café table and chairs, a planter and some fresh spring flowers on the table. Your buyers will think what a lovely spot to eat.
Share