One Week to Moving Day Checklist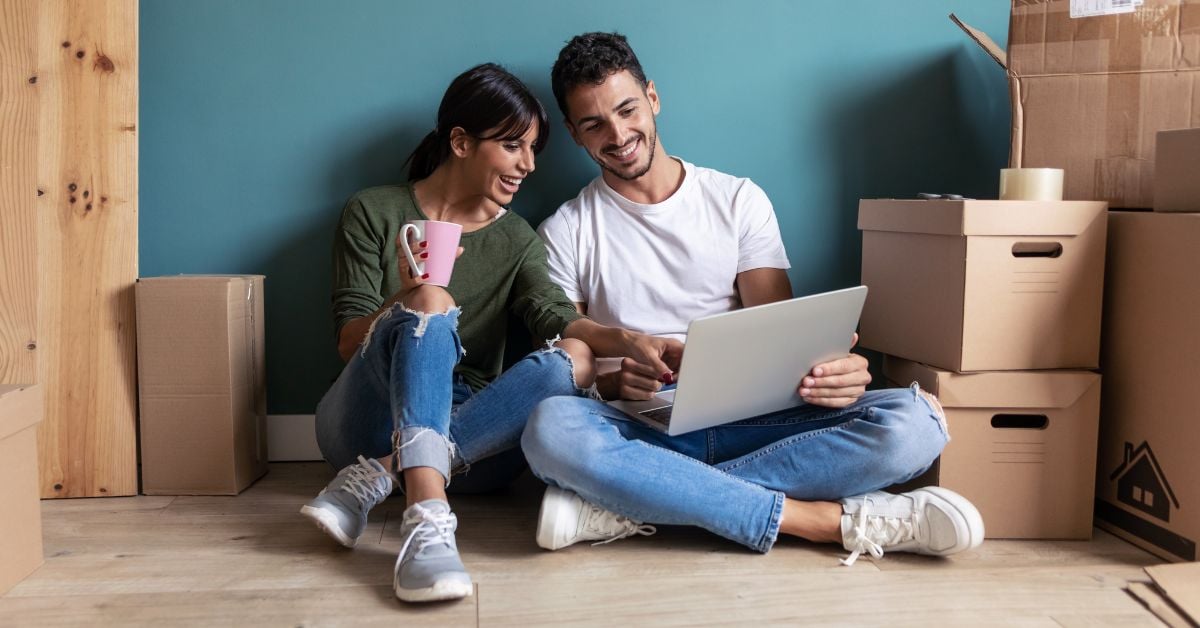 Congratulations, you are moving to a new place! Now comes a job more exhausting than selling a house or getting ready for a landlord inspection, and that is moving.

That's right. Take a look around and, in a matter of just a few short weeks, every possession in your home has to be packed, boxed and loaded out of there. Even if moving day is far away, don't be complacent as time has a habit of disappearing quickly – especially when you are clearing out an entire house.

It is easy to feel so overwhelmed that you simply don't know where to start. To help out, we've come up with the Top 10 Moving House Tips. This will ensure that you will be as organised as possible when it is time to finally farewell your property and ready to start your next chapter.
The week you sign the contract
1. Book your removalist
The first decision you need to make is if you will be moving yourself or using removalists.

If you are opting to use professional packers, we've taken a step to make that easier. LJ Hooker Assist can sort out all your moving needs. Every day, they help families to relocate, connecting them to recommended local removalists. And best of all, this service is offered free of charge.

If you prefer to do the research yourself, be sure to source quotes from a few moving companies. It's also easy to check online reviews.

You need to ask them:
Their rates – are they daily or by the hour?
What is their moving process?
Check if there are extra fees for tricky access, multiple flights of stairs or lifting heavy items.
Packing and storage services
Referrals/ recommendations
Do they offer insurance? (it is also worth checking with your home insurance provider to see if it is included in your policy)
Once you've booked your removalist, it's a good time to order your packing supplies.

You can even hire packing boxes from companies who can also supply plastic wrap and taping materials. Check out community or trading groups on social media – you might chance someone wanting to pass on moving boxes and bubble wrap.
2. Rent storage if you need it
Not every house move is seamlessly co-ordinated to transition from one property into the next. If you will be in a holding pattern for a few weeks or possibly months, you could need a storage unit.

Look around for options, compare prices, location and space. Pricing can vary significantly, so be sure to get multiple quotes.

A generous friend or family member might offer their garage – but this is only a short term solution. Remember they will want you to move them out. All the boxes. And on time.
3. Create a paperwork file
The last thing you want is to lose important documentation – such as passports, birth certificates, tax returns and photo albums – in the move.

Invest in a small filing cabinet, hanging file box or even a large folder. Scan and photocopy important documents. Make multiple backups of your computer's hard drive including your online photo albums.

Keep all your documentation in the one packing box - to ensure you don't lose track of it. Label it with something generic such as 'craft items' or 'textbooks' so that only you will realise its value. This is one item probably best to move yourself.

Another top tip is to record all of the mail you receive, so that you know who you need to notify with a change of address.
4. Start to plan the move
Start with compiling an inventory list of all your furniture. This way you'll be able to keep track of what you're moving and what's staying behind. Your removalist will also find this helpful.

Ask your real estate agent to supply you with a floorplan of your new home, so you can work out where everything will go.

Create your own moving calendar. Set reminders to keep you on task. Allow enough time to complete each step. You don't want to be just throwing things in boxes and feeling completely stressed out when the moving vans pull up in the driveway.
A few weeks until moving day
5. Sort and pack
This is the perfect time to cull unwanted and unneeded items from your life. You don't want to be transferring clothing, furniture or ornaments that you never wear or use, into your lovely new home.

Spend a week or two going from room to room. A good way to start is to empty your wardrobe or cupboard contents on the floor. Sort it into four piles – keep, donate, sell and throw out. And be ruthless. You don't want to pay to move an item only to throw it out at the end.

Put all the items for donation in bags and drop them off to your closest clothing bin. Make sure they are in good nick, as charities don't want items that are dirty, stained or ripped.

Textile recycling businesses will take clothes that can't be mended and turn them into rags rather than landfill. Animal shelters are also often looking for old sheets and towels as bedding.

Place any items suitable for sale into another pile. If you have loads, you may want to consider having a garage sale or selling on eBay, Gumtree or similar.

Look over any items you want to keep with a critical eye. What is the likelihood you will use it again? Pack up anything you will not need between now and the time you'll move. For instance, if you're moving in summer, start by packing all of your winter top, pants and shoes. And label each box carefully.
Two weeks until moving day
6. Contact your utility providers
LJ Hooker Assist can help organise and connect your electricity, gas, internet, pay TV, home phone and more. With one call they can arrange all your core home moving needs and connect you with Australia's leading suppliers. To get started click here.
7. Get the kids sorted
If you have little ones around, recruit a family member, friend or even a trusty babysitter to take the kids off your hands - even if it is for just a few hours. You will be putting in some long days and this will allow you to stay focused.
8. Make travel arrangements
If you are moving interstate or regionally your fur baby will need special travel arrangements. Contact pet transport companies well in advance. Be sure to get a few quotes too as these can often vary.
9. Start eating items in your freezer and pantry
Expect to be eating some unusual meals in the lead up to moving day! This is not the time to be buying too many groceries. Instead look at what is in the pantry and be creative. The last thing you want to be taking is tins of soup or tomatoes with you or throwing uneaten food in the bin.
10. Continue packing
As you pack, try to label each box with what's inside, where it goes in your new home and any special instructions such as FRAGILE, THIS SIDE UP etc. Be as detailed as possible.

It is a good idea to place bright stickers on two sides of boxes that contain essentials so you can easily identify them.


DISCLAIMER - The information provided is for guidance and informational purposes only and does not replace independent business, legal and financial advice which we strongly recommend. Whilst the information is considered true and correct at the date of publication, changes in circumstances after the time of publication may impact the accuracy of the information provided. LJ Hooker will not accept responsibility or liability for any reliance on the blog information, including but not limited to, the accuracy, currency or completeness of any information or links.
Share