What to Do If I Can't Pay My Mortgage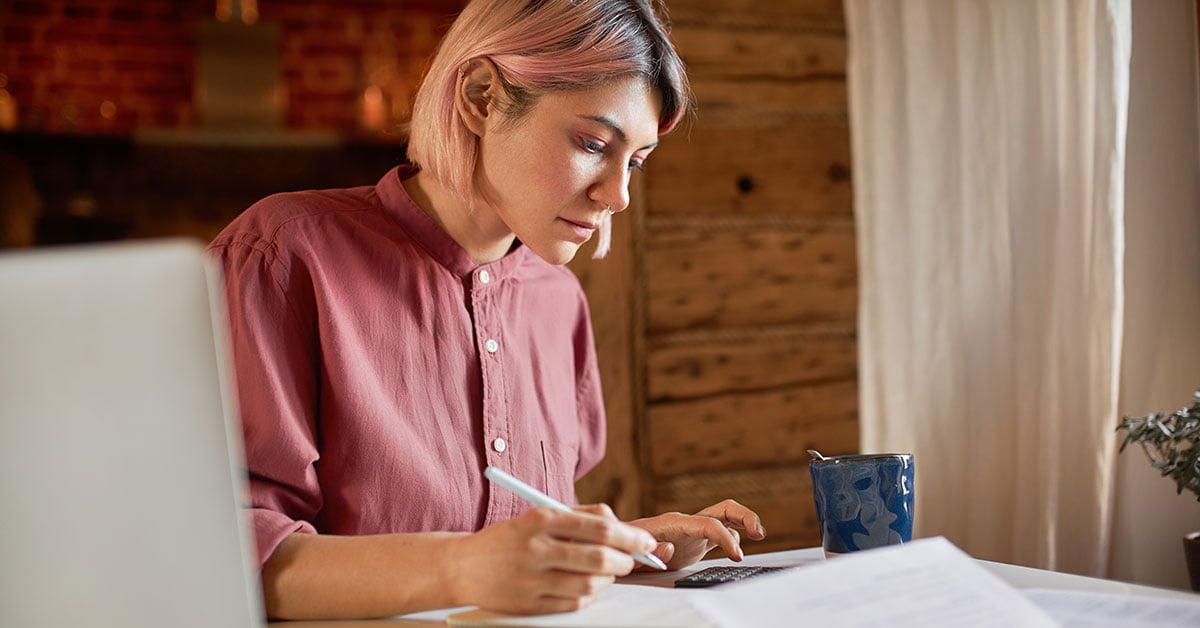 Managing a mortgage isn't always easy, especially as life is known to throw some unexpected curve balls now and again. Add rising interest rates, and you may just find yourself under pressure, wondering how to deal with your next home loan repayments.
As tempting as it may be to ignore the problem, the last thing you want to do is start skipping monthly repayments. If you are struggling financially, there are many options available that you may not have considered. This doesn't have to mean selling your home. Small changes can help to get your budget back on track and alleviate any stress in both the short and long term.
Contact your lender
You may feel reluctant, but the first step if you are having difficulties paying your mortgage is to contact your bank or lender. They may be able to discount rates, waive fees or any extra charges for breaking early access to term deposits or restructure your repayments, such as paying interest-only.
Booking an appointment with a mortgage broker might also be worthwhile as they could find a competitive loan from a different lender.
If your situation is potentially dire, you could also approach your bank about short-term assistance, known as hardship variations. These measures may give you some breathing space to work out how to best get back onto your feet.
The key is to try not to fall behind in your mortgage repayments. Seek help early if you are feeling worried. Remember, there is always someone to talk to about your situation, and banks have hardship teams who are used to managing these issues.
No matter what, don't try to navigate this situation alone. You are not the first person to ask for help, and you won't be the last.
Trim the budget
Now isn't the time to be subscribing to streaming services or ordering takeaway meals every night. Review your monthly spending habits and look for ways to make cuts to your budget.
This includes ringing all of your utility providers, such as electricity, water and gas, to see if you can negotiate a competitive deal. Every dollar may count, and you have nothing to lose by contacting them.
If you are out of work and have income protection insurance, now may be the time to use it.
Consider all your options, including taking on a second job until you have paid back any outstanding debt. Maybe move out of the property and rent it out, while you relocate somewhere more affordable until things get better. Even renting out a spare bedroom is another way to generate extra income.
Should you sell?
If your repayments are a juggle, another idea is to downsize your mortgage by moving to a more affordable suburb or smaller property.
Always seek advice from your local real estate agent, who can provide insight into market conditions. If you have owned your property for a number of years, it is likely you will have good equity in the property.
However, selling may not be the best option if you have only recently purchased or taken loans out against your property. If your home fetches less than what is owed, you will still need to pay back the outstanding debt. Mortgage insurance – usually taken out with a home loan – only ensures the bank is paid out for any shortfall. The insurance company is entitled to pursue you to recover their losses.
Be on top of the fine print
It is easy to lose track of all the fine print associated with your home loan. Even though it may feel overwhelming, take the time to get your paperwork in order. This includes account numbers, type of loan, interest rates, mortgage length and repayment schedule.
Stay on top of what higher interest rates mean for your budget, so there is no surprise when repayments increase.
If you apply for assistance from the bank for financial hardship, you will need to explain why you are struggling to make repayments.
Outline any ideas you feel may help to get your finances back on track. Let them know if you are willing to sell assets such as a car to meet your debt. Being realistic about what you can and can't afford is important.
What to do if you receive a default notice
Never ignore important documentation and seek advice immediately. Everyone is able to access free financial counselling by calling the National Debt Helpline on 1800 007 007. These are skilled professionals who are able to review your situation, provide practical advice and will also help to negotiate with creditors.
The Australian Financial Complaints Authority (AFCA)may also be able to provide some assistance if you are unable to resolve the issue with your lender. They will try to reach a settlement between the client and the financial firm through negotiation or conciliation. Lenders are not able to enforce proceedings if a complaint has been lodged with the AFCA (contact them on 1800 931 678).
You can also access free specialist credit law advice through Community Legal Centres – each State/Territory has a different provider. You can also contact Legal Aid, who will be able to assist.
Remember, banks deal with customers going through financial hardships every day, so even though it may feel awkward ringing, they will be able to provide expert advice. If refinancing your home loan, ensure any new agreement will be manageable. Don't rush into anything you find uncomfortable. It can also help to find someone you trust and who can act as a sounding board when making decisions about your financial future.
DISCLAIMER - The information provided is for guidance and informational purposes only and does not replace independent business, legal and financial advice which we strongly recommend. Whilst the information is considered true and correct at the date of publication, changes in circumstances after the time of publication may impact the accuracy of the information provided. LJ Hooker will not accept responsibility or liability for any reliance on the blog information, including but not limited to, the accuracy, currency or completeness of any information or links.
Share