Why Pet-Friendly Rentals Can Offer Better Returns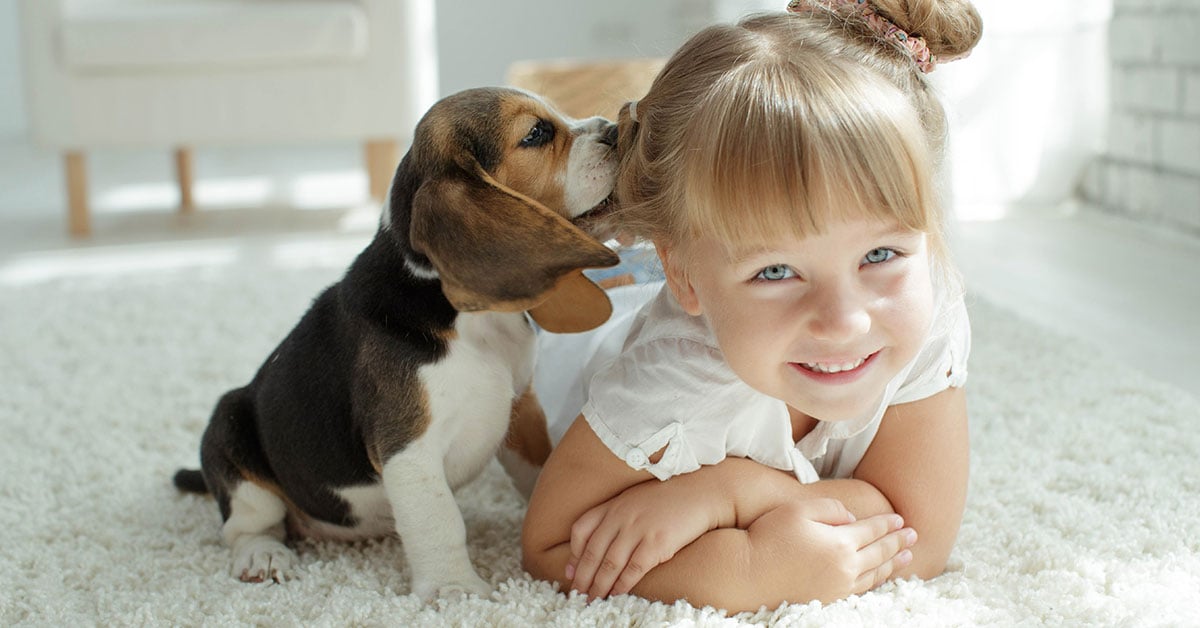 The surge in pet ownership in Australia during the pandemic has created a demand for properties that allow renters to live with their 'fur-baby'. It is estimated that around 60 per cent of Australian households have at least one pet, and in many states, there are now limited lawful reasons an owner can refuse a pet. However, the reality is that pet-friendly rental properties are still harder to find.
By allowing pets in your investment property, you will stand out, widen your pool of potential renters, and, in turn, increase rental returns. Where legislation allows, this may be listing your property as 'pet-friendly' or considering such requests on a case-by-case basis.
Benefit #1: Lease with a higher price tag
Tenants with pets are quite often happy to pay a little extra for the right accommodation, as finding a rental can be tricky. This includes homes with cat flaps, doggie doors, good-sized fenced backyards and homes away from busy roads.
While pet-friendly properties in most states can't be advertised at a higher rental than others, tenants will sometimes negotiate to pay more if they can bring their pets along with them.
Benefit #2: Widen the pool of candidates
Due to demand, pet-friendly properties attract healthy competition from renters. For landlords, this not only widens the pool of potential candidates but increases the chances of finding someone suitable. As a result, your property is unlikely to sit vacant on the market for an extended period. So you will spend less money advertising to find a tenant, which is another win.
Renters with pets are also likely to want to stay longer as they know what a nightmare it can be to find a pet-friendly rental.
Benefit #3: Maximise tenant longevity
To make sure they can stay in the property for as long as possible, tenants with pets often take better care of the place they live in. They might also agree to clauses such as having the carpets steam cleaned annually. In a competitive market, they know too well the importance of ensuring the home is well-maintained so they won't be asked to end their lease.
Tenants are usually responsible for the general maintenance of a property which includes mowing, watering, weeding and keeping everything tidy. Those with pets are more likely to take this very seriously, as the last thing they want is to live somewhere that is unsafe.
Benefit #4: Pet owners make wonderful tenants
People with pets tend to be happier, and that in itself can make them better tenants. Also, dogs are often a great deterrent for break-ins. Even a small one can scare away a potential intruder.
How to get your property ready for a pet
In most cases, you won't have to do much to make your property pet-friendly. There are, however, some minor things you can add to make the space more appealing to families with fur babies. For instance, floorboards instead of carpets are likely to be favoured by both pet owners and those with little children.
A fully fenced backyard is highly desirable. Be sure to check there are no plants that could be poisonous. Tulips may look pretty in a garden but are toxic to dogs – even potentially fatal. Other common plants to avoid include daffodils, cyclamen, azalea and hydrangeas. Wandering jew is likely to cause skin irritations for most pooches. All types of liliums can be harmful to cats. Creating a shaded area is also a great idea, particularly if your tenant has a pet guinea pig or rabbit.
Get insurance that covers pet damage
Are you still a bit hesitant about making your rental pet-friendly? For your peace of mind, know that some insurance companies also offers protection against pet damage. And in Western Australia, landlords can also ask for additional pet bonds. This can be used for fumigation at the end of the lease, and it is in addition to the normal four-week bond. Ask your property manager to find out more.
You can also screen your prospective four-legged tenant by requesting what is known as a 'pet resume'. This resume will contain information on the animal's breed, age, temperament, medical history and training. It may also include a reference from a vet and a previous landlord.
Even if your rental property is small, it may still be able to accommodate a pet too. Large dogs, such as greyhounds, tend to be very successful tenants for units are they have less energy than smaller breeds.
Wanting to learn more? Your State Government will be able to provide information on current legislation surrounding landlords, rental properties and pets. Or even better, get in touch with your local LJ Hooker property manager to get more tips and advice.
DISCLAIMER - The information provided is for guidance and informational purposes only and does not replace independent business, legal and financial advice which we strongly recommend. Whilst the information is considered true and correct at the date of publication, changes in circumstances after the time of publication may impact the accuracy of the information provided. LJ Hooker will not accept responsibility or liability for any reliance on the blog information, including but not limited to, the accuracy, currency or completeness of any information or links.
Share