Your Guide to Selling a House in Autumn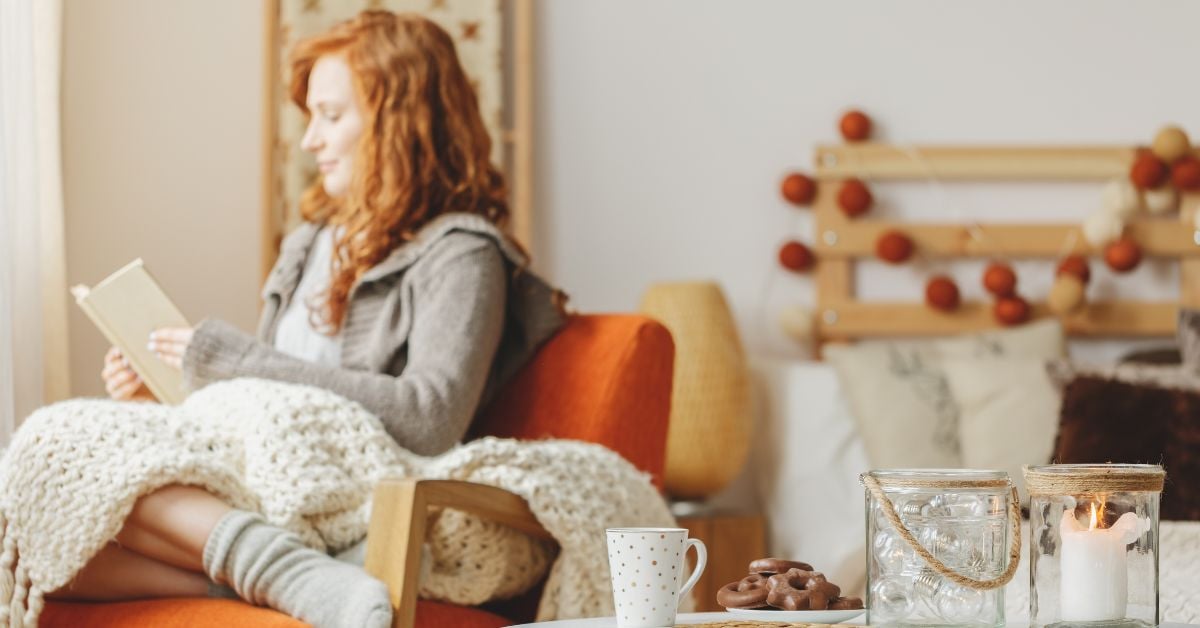 The weather is a little crisper, the days a little shorter and the leaves on the trees start to change into beautiful shades of oranges and yellows. Autumn is a favourite season for many people, but what about selling your house in Autumn?

Timing the sale of your property can make all the difference, but most importantly, it has to suit you, the seller. Often people believe that the warmer months are the best time to sell, but in truth, all seasons have their advantages. It's all about preparing your home the right way.

Is autumn a good time to sell a house?
All seasons have their benefits, but listing your home on the market in autumn is considered a smart idea for a number of reasons. By the time March kicks off the year is in full-swing with most people back at work and the kids back in their school routine. With less distractions, those keen to move can focus on house-hunting.

Other sellers are also not always aware of the benefits of listing in autumn, so your property is likely to have less competition on the market than the more popular spring.

With the right strategy, any time of the year can be a good time to list your home for sale. Remember your local LJ Hooker agent is a suburb expert who can provide insights into your area's property market.

Tips for selling a house in autumn
1. Create autumn curb appeal
Presentation is important regardless of when you list your home for sale, but if you live in a leafy area you may find autumn requires a little more work than usual. This is particularly true if you have a deciduous tree in your front garden. Foliage in shades of amber and gold can charm potential buyers. On the downside, big piles of fallen leaves may make your property look like hard work, so have your rake handy and keep your lawn tidy.

Potential buyers often do a 'drive past' a property before they come in for an inspection to see if it is worth their time. This means that first impressions are critical and this starts at the curb.
Here are other simple jobs to help enhance your curb appeal:
Water blast or high pressure hose the path out the front of the property and along the entry way
Paint the fence if it is looking scruffy. You could also highlight one feature of your home a bright colour. For example, the front door, letterbox or fence. Something to grab the eye but not enough to dominate the view of your home.
Tidy up the front garden – Keep it neat and trim, weed your garden beds, remove dead plants, mow the lawn... Yes, even the strip out the front of your home if you have one should be mowed.
Remove fallen leaves – If you have an excessive amount of fallen leaves are in your front garden, rake these up, as leaving big piles can make the home feel unloved.
Ensure windows and doors are free from grime and dirt
Just because the leaves are starting to change colour and falling off the trees, it does not mean your garden needs to be void of colour. Head to your local flower market and pick up some seasonal flowering plants. Add these to your front entrance area in pots, or if you feel really inspired, plant them around your garden beds.
If you are selling an apartment, add window boxes with some colourful autumn flowering plants to make your place more welcoming.
2. Check gutters and drainage
If you are surrounded by trees, you know that autumn is the time of year that gutters start to get clogged with dead leaves. Buyers do not want to see a roof line overflowing with debris as it gives the impression the home is not well maintained and will require a lot of time and work.

It is a good idea to get a professional to help you here to clean the gutters and make sure there are no drainage issues. As autumn can bring heavy rain, you do not want to have to deal with damp or mould issues during open homes. This means cleaning your windows both inside and out, washing curtains and dusting plantation shutters or blinds.

3. Check your roof
help you with this job as it can be dangerous. Their first job will be to check the roof tiles are all in good condition and not damaged. Ensure this is carried out before holding your first open home. Serious buyers will organise for a property inspection to be carried out and if the report highlights issues with the roof, it is likely to turn them off.

If you have any broken tiles get them fixed by an expert as leaving them can lead to excessive water damage. Also ask the roofer to check for any leaks in the seals around vents and chimneys.

4. Tidy up the garden
Remove any dead or dying plants and replace with fresh flowering autumn plants. Trim large bushes and shrubs for a cleaner look.

If you own a pool make sure it's sparkling! This is often a drawcard to any property, so ensure it is not clogged with fallen leaves. Minimise any clutter on your pool deck by putting toys or cleaning chemicals away into storage.

5. Check heating systems
Make sure your home feels warm and inviting when buyers are inspecting it. You want buyers to see that it stands up to the cold but is not steaming hot. Put your heating on a timer so it switches on an hour before they arrive. If it is cold and you have a fire place or a gas fire ensure these are lit just before the agent arrives. The flickering of a fire can transform the atmosphere of a room.

Some additional ways to ensure your home feels warm is to ensure there are no cracks around doors and windows. Watch out for any older windows as these are the worst offenders for letting in drafts. Spend an hour or so checking and fixing these before the first open for inspection.
6. Lighting
As the days get shorter and the sun drops down to a lower angle, you will need to rely on your internal lights to create a feeling of light and space.

Pull back blinds, open the shutters and ensure all curtains are open. Turn on lights where needed in the house, including table lamps. If you have a dark room consider adding spotlights behind furniture.
7. Bring the season indoors
Autumn is a popular time of the year, so embrace it! You can add subtle reminders of this beautiful season around your home to make it more inviting. If your home has a fireplace, having a low burning fire during the open home can help to create an inviting and cosy atmosphere. Potential buyers will envisage themselves lounging by the fire after a long day.

Consider adding a small decorative bowl of branches, berries or even mini pumpkins around the living room as it can give a fresh and subtle indoor autumn experience. Styling your dining room table with small vases of autumn coloured flowers can help create the right ambience. Add some seasonal must-have accessories such as chunky throws, some warm toned cushions in heavier wintery material and scented candles. These touches will all help to making your home feel more inviting and in theme with the season.


DISCLAIMER - The information provided is for guidance and informational purposes only and does not replace independent business, legal and financial advice which we strongly recommend. Whilst the information is considered true and correct at the date of publication, changes in circumstances after the time of publication may impact the accuracy of the information provided. LJ Hooker will not accept responsibility or liability for any reliance on the blog information, including but not limited to, the accuracy, currency or completeness of any information or links.
Share