16 Benefits of Using a Property Manager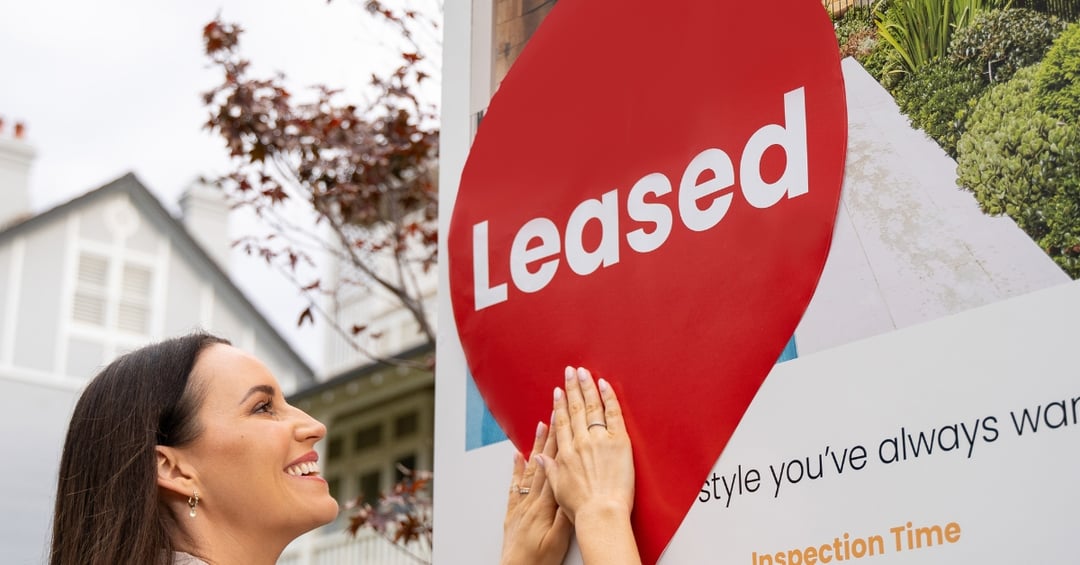 After purchasing your investment property, the next key decision you will need to make is whether you will employ a property manager to help you, or whether you'll manage it yourself. Here is a look at 16 key benefits a property manager can offer you.
Fewer problem tenants
Experienced property managers see hundreds of rental applications and are experienced at screening tenants, reference checking and reviewing rental history to ensure you receive high-quality tenants. You of course have the final say as to who rents your property.
Avoid unpleasant confrontations
They are a buffer between you and the tenant - a property manager will help deal with problems such as late payments through to damaged property.
Tenants have someone to talk to right away
If an issue happens with the property, property managers are more accessible to address problems all hours of the day. Also, their negotiating power with tradespeople ensures you get the best price on all maintenance jobs.
Decrease tenant turnover
Good property managers know how to keep their tenants happy and happy tenants are more likely to want to stay and renew their lease.
On time rent
Good property managers will work to ensure your tenants pay their rent on time. Consistent rent collection is the key to receiving rent payments on time and they will enforce lease policies if payments aren't received.
Less stress
Someone else is managing your property and tenants so you don't have to worry, as they will do most of the work for you.
Across strict legislative requirements
Private owners are bound by the same legislative requirements as property managers in their dealings with tenants. This means that if you are taking the task on yourself, you will need to stay up to date with constantly-changing legal requirements. So choosing a property manager to manage your investment property can be a wise decision that may save you time and money over the long term.
Comprehensive Insurance
You'll also find that landlords who enlist the help of a property manager may be eligible for more comprehensive insurance cover and other advantages.
Qantas Frequent Flyer Points
When you appoint a participating LJ Hooker property manager, you can receive 10,000 Qantas Frequent Flyer points to spend on a holiday of your choice.
Reduce your risk
By engaging a property manager you reduce the chance of having a vacant property, therefore lowering your risk of lost income. There is also a reduced risk of damage with regular inspections and detailed reports to you, allowing you to keep track and maintain the condition of the property.
Many service fees are tax-deductible
A property manager costs approximately 7-10% of your total rental income, however, the services and expertise offered by a good property manager are worth much much more than this fee, plus in many cases, the agent's service fee is tax-deductible.
Maximising your return
A good property manager will keep you abreast of market rentals and your position on rental increases. Also keeping your tenants on a current lease gives you security of tenure. And introducing you to companies such as BMT for tax depreciation schedules, and obtaining more money for you come tax return time.
Shorter periods of vacancy
It's easy to assume that once a tenant signs a lease for your property, the hard work is all done. However, that tenant is not going to stay forever, and at some point, you will have to find a new one.
Property managers are skilled in finding suitable tenants for your rental. They can help shorten the time between an old tenant leaving and a new one moving in. So, if you have a tenant who leaves (even at a moment's notice) a property manager can source a new one in a timely manner.
Marketing expertise
Staging your property, taking photos, creating ads and marketing your rental to the right clientele is a lot of hard work! A property manager has in-depth knowledge of your local area and access to the best resources and connections to help you promote your property and set a competitive market price.
Maintaining a professional relationship
The relationship between a property manager and tenant will always be professional. Without a property manager, it is easy for boundaries to be crossed between tenants and landlords. Sometimes landlords develop great friendships with their tenants, which can make it difficult to navigate issues that may arise - such as late rent. A property manager will maintain a strictly business relationship with tenants and can be a great ally to you when dealing with the nitty gritty of property management.
Experience in the industry
A property manager has years of experience managing investment properties. Most property managers, like those at LJ Hooker, are also licensed real estate agents who have property market knowledge behind them. This allows them to know the ins and outs of the market, have local market knowledge, and know how to price homes. Through their years of experience, they have dealt with all matters of property management including sourcing tenants, solving disputes, lease breaks and more. These are some of the things that can often be very stressful for landlords, especially if you have never managed a property before.
Next steps
Working with a competent property manager can save you from the countless headaches and stress that can come from having to manage your investment property. Finding, screening and managing your tenants, property inspections, and organising repairs and maintenance are just some of the tasks a property manager can help you with. It is common for many investors to quickly dismiss the idea of hiring a property manager, but a good property manager can be the factor that can drastically improve the return on your investment.

Does the idea of having to manage your property yourself make you lose sleep at night? Get in touch with our experienced team of professionals today to get your free expert rental appraisal. Our priority is to take the stress out of managing your property while maximising your returns.
DISCLAIMER - The information provided is for guidance and informational purposes only and does not replace independent business, legal and financial advice which we strongly recommend. Whilst the information is considered true and correct at the date of publication, changes in circumstances after the time of publication may impact the accuracy of the information provided. LJ Hooker will not accept responsibility or liability for any reliance on the blog information, including but not limited to, the accuracy, currency or completeness of any information or links.
Share