7 New Year's Resolutions to Help You Buy a Home in 2023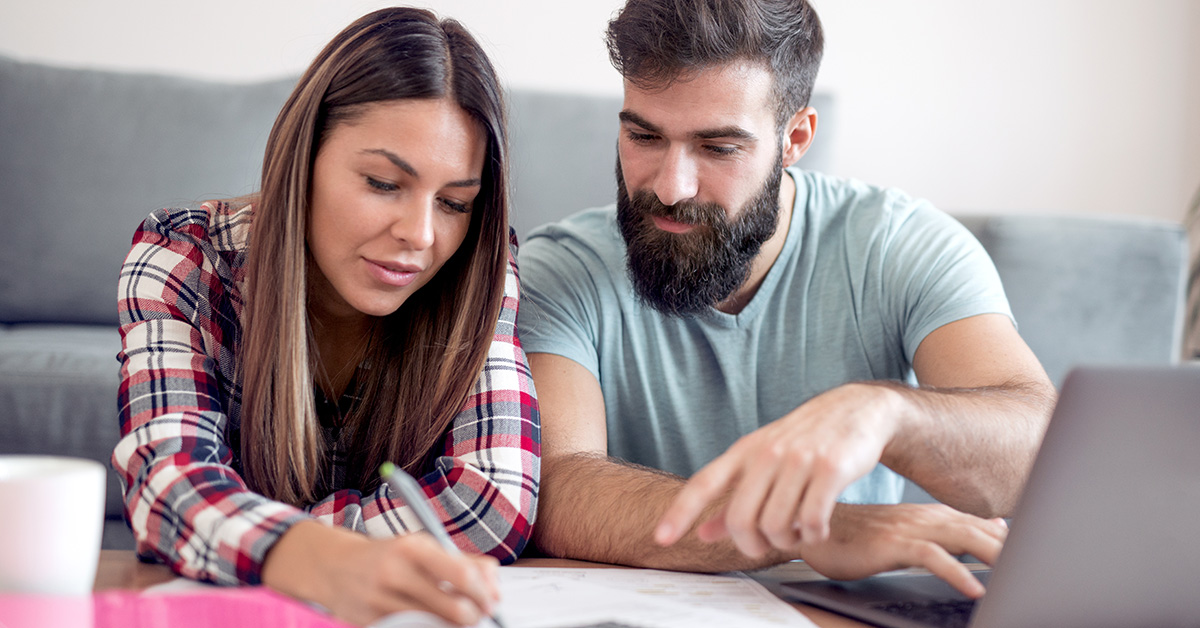 Are you hoping to buy a property in 2023? Here are seven new year's resolutions that can help keep your financial resume in shape. And the fitter it is, the more chance you have to be able to buy.
Resolution #1 - Clearly outline your goal
Having a very specific goal is the first step to reaching it, so write down exactly what you want to achieve. For example, "buy a 1 bedroom unit near Byron Bay by 31 December 2023" or "buy an investment property in Melbourne CBD by end of August 2023".

Having a time-frame attached to your goal will add a sense of urgency and help keep you motivated and on track.


Resolution #2 - Set up a budget for 2023
Good saving habits are very important if you are planning on getting a home loan this year. Set a monthly savings target. Start by working out where your money is going. You will need to know precisely how much you spend on essential costs like rent, food, bills and transport, and then allocate money for the debts you are paying off.

Once you have a clear view of your expenses, you can determine what you can cut back and what proportion of your income you will be able to allocate to savings. The more money you have saved in the bank, the more appealing you are to a lender.


Resolution #3 - Keep a steady job
Having a steady employment history and income are two of the biggest factors lenders look at when evaluating a home loan application. A new career move can be great, but keep in mind that if you are moving into a new industry, lenders may be concerned.

Ideally, you will have had a steady employment history for at least two years. This will help lenders predict your future income. Be aware that in many cases, lenders will contact your employer to ensure you are still employed and to verify your salary. If you do change jobs, be sure to let your lender know as they may require extra documentation.

If you are moving from a job that pays hourly to one that is salaried with equal or more compensation, it may actually help your application, as lenders prefer borrowers to have a steady, predictable pay check.


Resolution #4 - Eliminate credit card debt
Many lenders require you to have a zero balance on all of your credit cards to qualify for a home loan. Lenders use your debt-to-income ratio, or in other words, they compare the amount you earn against the amount you spend. This ratio is important to ensure you don't over extend yourself with the home loan repayments.

Plus, you should avoid making any large purchases such as a new car or expensive holiday while you are saving for a property. Even if you have pre-approval, home loan lenders re-check your credit before they finalise the loan. This means that any new debt could delay or prohibit your home loan from going through.


Resolution #5 - Build a solid credit history
Your credit history is the most important document that lenders will look at to determine how risky a borrower you are, how much they are willing to lend you, what interest rate they will offer or if they will lend to you at all. Generally, the lowest interest rates are normally only available for borrowers with a high credit score.

To understand your score, purchase a credit report which will give you a basic history of your financial activity. Approximately 1 in 10 Australians have a negative listing, which may stop them from getting a loan. Knowing where you sit before you meet with a lender gives you the opportunity to improve your score should you need to.


Resolution #6 - Get pre-approval
Having an idea of how much a lender will lend you is important. If you don't have pre-approval and know exactly how much you can spend, you might miss out on the perfect property because your finances aren't in place. You won't be able to confidently put a bid in at auction or make an offer on a property without the panic of a last minute rush.

Pre-approval essentially is an approved loan amount (usually for a particular time period). Knowing this enables you to set your price range ceiling for yourself and confidently make offers on a property you want to buy.


Resolution #7 - Research the market
It is important that you spend time researching the area you are looking at buying in, so you understand the number type of properties available, the price points and how quickly the properties are selling. By understanding the market, you will be able to identify the right property for you quickly, if it is good value and how quickly you need to move on the purchase.


DISCLAIMER - The information provided is for guidance and informational purposes only and does not replace independent business, legal and financial advice which we strongly recommend. Whilst the information is considered true and correct at the date of publication, changes in circumstances after the time of publication may impact the accuracy of the information provided. LJ Hooker will not accept responsibility or liability for any reliance on the blog information, including but not limited to, the accuracy, currency or completeness of any information or links.
Share