What's Your Insurance Responsibility When Buying a Home?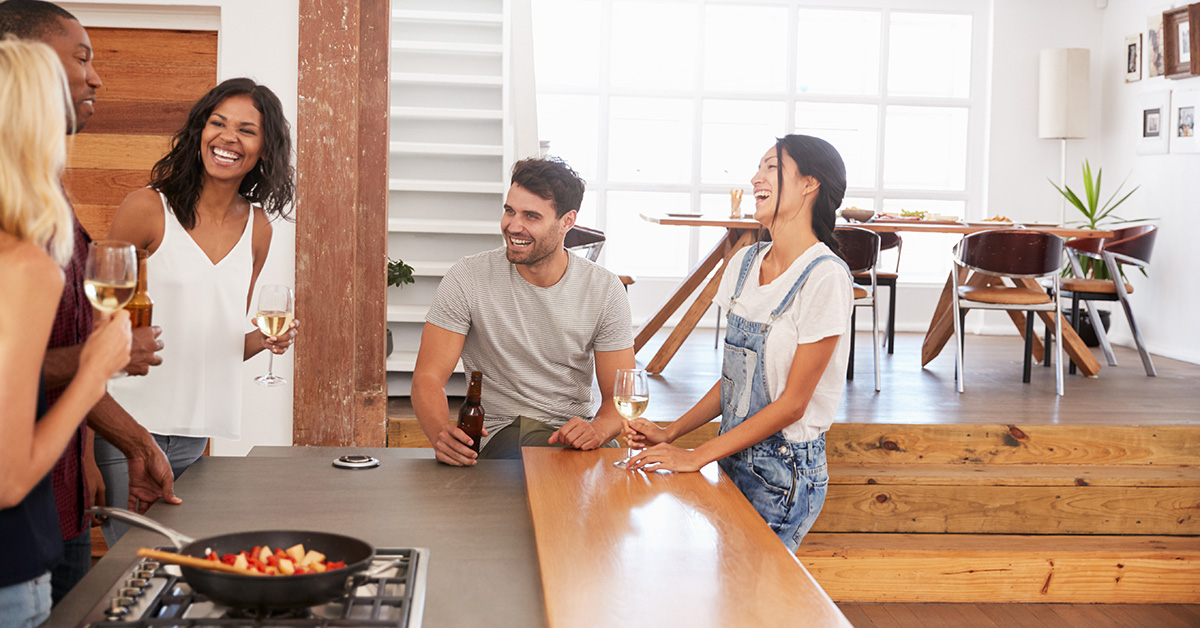 If you're looking to buy a home or have just bought one, you've undoubtedly spent hours doing your due diligence; analysing the location, reviewing the local market, visiting copious open homes and liaising with your bank and lawyer…. but the big decisions aren't over yet. Having spent a chunk of your life savings and most probably carrying a home loan, making sure you protect your asset is critical for your long term financial security.

Here's a look into when you assume responsibility for damage to a property you're buying, what insurance policies you normally need to take out and given the significance of this purchase, other policies you may want to consider to protect you and your loved ones.
When are you responsible for damage to a property you are buying?

Of course when you buy a property there comes a time when you as the buyer become responsible for damage, or the time when the seller hands over responsibility to the new owner. Generally, the standard contract of sale will detail when the risk of damage to the property passes over to the new buyer, however here is the standard position in each state and territory.
In New South Wales and Victoria, the buyer becomes responsible for damage to the property on settlement.
In Tasmania, South Australia and the ACT, the buyer becomes responsible for damage to the property on exchange of contracts.
In Western Australia and the Northern Territory, the buyer becomes responsible for damage to the property on the earlier of:

The date that the whole of the purchase price is paid Or
The date that the buyer is entitled to or is given possession of the property

In Queensland the buyer becomes responsible for damage to the property at 5pm on the first business day after exchange of contracts.


Keep in mind that all contracts are different so make sure your lawyer or conveyancer has checked the contract and determined when you, as the new buyer, assume ownership of damage. There have been many cases when exchange has happened on a property and then the property has been severely damaged in massive storms causing issues to both the new buyer and the seller. It is best to know your responsibilities here.
Do banks require insurance before approving a home loan?
A condition of many lender home loan products is that there is a building insurance policy for the property equal to the amount stated in the recommendation on the property valuation. This usually needs to be organised before the loan is settled.

If the property is on a strata title, the building itself is considered common property, so the owner's corporation will normally handle the insurance. However, lenders will often require a certificate of currency that can be provided by the body corporate.

The reason lenders require this insurance is they have an interest in your property as well and they want to ensure their asset is protected against damage and destruction.
Lenders Mortgage Insurance (LMI)
Not everyone needs to pay this. If you want to borrow more than 80% of the property purchase price you will normally be charged Lenders Mortgage Insurance. This insurance payment covers the lender in the event that you can't pay the home loan back.

The cost of LMI will vary depending on how much you borrow and the type of loan you select. It's best to get your budget and savings in order well before you buy to avoid this hurdle!
What if I am buying into a strata?
In most strata schemes the buyer of a lot isn't usually responsible for purchasing building insurance because the building itself is considered common property so the owner's corporation will organise this. Owners of strata units typically share the premium costs of strata insurance as part of their strata fees and liabilities. Strata insurance is compulsory and must also include public liability insurance to protect people who may be injured on common property.

Strata insurance normally covers the building and common property and contents as detailed on the title of the property. This may include entrance foyers, lifts, gardens, swimming pools, car parks etc. Keep in mind it doesn't cover the contents and personal items of residents.
Life insurance
When buying a new property or accessing your first home loan, you may like to consider the importance of not leaving yourself and your family unprotected. Who would pay the mortgage if something happens to you or your partner? Would your loved ones have the finances to be able to maintain their lifestyle if you were unable to work, or worse still, if you were no longer around?

Make sure you understand the difference between Life insurance which pays a financial benefit to you and your family, and Lenders Mortgage insurance which only protects the lender if life took a turn for the worse.

Take the time to assess your Life insurance and Income Protection needs and get a few quotes. Award-winning life insurers such as NobleOak can help you access the right type and amount of cover you'll need to cover your financial commitments should you be unable to work. You can even use their free online Life Insurance Calculator to help you work out the best type and the level of cover to buy.
Home contents insurance
You're not legally obliged to organise contents insurance; it's up to you to decide if you want it.

Contents insurance covers the personal possessions you have in your home if they are damaged or stolen. It can include things like furniture, clothes, computers, electrical equipment, tools and jewellery. When determining how much content insurance you need, write a list of all your belongings and work out what it would cost to replace them. ASIC's Money Smart website suggests going room by room taking photos of what you own and set up an online inventory of these that is stored away from your property. The Insurance Council of Australia has a handy calculator to work out the value of your possessions.

There are two types of content insurance that will affect how much you pay to insure your contents.
Policies that cover the value of your belongings
Policies that replace your belonging with new items – new for old
It's important to carefully consider and discuss with your financial advisor or insurance broker what insurance policy's you need to protect what is undoubtedly one of your most valuable possessions.

Information provided in respect of life insurance has been written in conjunction with NobleOak Life Limited AFSL 247302 ABN 85 087 648 708. This is general advice only and has been prepared without taking into account your objectives, financial situation or needs. Always read the PDS.
Share