How to Help Sell Your Home as Fast as Possible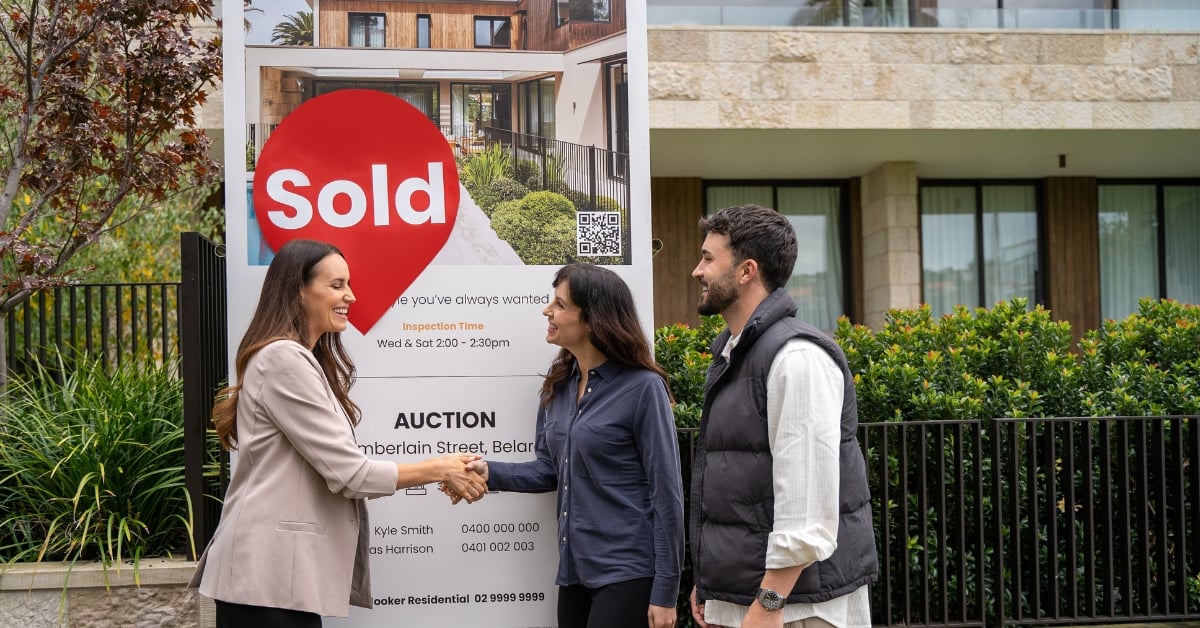 Despite economic instability, property prices have not only stopped falling, but they are now on the rise. As we move into this next phase of the property market cycle, you may want to take advantage of the rise in property value by selling your home fast.
Typically, the best time to sell your house is within the first few weeks of putting it on the market. This gives you the best bet of getting the highest price for your property.
Regardless of your reason for wanting to sell, here are the best tips for selling your home fast!
Here are some tips on how you can sell your home quicker
Whether you need to relocate for a job or just want to take advantage of the current seller's market, if you want to sell your home quickly there are a few things that will help increase your likelihood of a fast sale.
1. Hire a real estate agent
When looking for quick house sale strategies, the first thing you should do is find the right real estate agent. A professional real estate agent will know your local market and have experience in quick home sales. They will help you with the entire process, from overseeing your home marketing campaign to negotiating the best price for your property. They will also write up a real estate listing, schedule open houses, and market your property to the right audience to enhance your chances of selling quickly for the best price.
2. Price your home right
One of the most effective ways to sell your home quickly is to price it competitively. If you price it too high, no one will buy it. If you price it too low, you risk not getting the true value of your property. In addition, a selling price that is too high may take longer to settle the negotiation process. This is why having a real estate agent is so important. They will know and understand the current market conditions along with the value of properties in your area to ensure they price your home correctly with an appraisal.
3. Stage your home to sell
If you want to sell quickly, first impressions count! Buyers need to be able to envision themselves living in the space. If your home is messy, in need of repairs, or lacks curb appeal then your chances of a fast sale are low. Stage your home to sell by giving your home a deep clean to get rid of clutter and depersonalise. Rearrange furniture, make any small repairs and if necessary, remove bulky or personal items into storage prior to marketing your home. This will help make your property attractive to buyers.
Additionally, consider hiring a stager to make your home appear more attractive than other homes in the market. Professional home staging can help your property sell much faster than non-staged homes as it presents that 'homey' feel prospective buyers and investors are after!
4. Choose the right time to sell
Timing is everything, and in the property market, no saying rings truer! When it comes to the right time to sell your home, seasonality plays a huge role. While it's more than possible to sell your home fast any time of year (especially with good staging and marketing), listing your home in Spring or Summer is considered a good move. Typically there are more buyers in the market during this time – however, the downside is there is more seller competition. Autumn may be a more strategic choice since trends have shown that a secondary sales peak occurs during this time. The weather also isn't bad enough to stop people from attending an open house or braving the chill at an auction.
5. Have an effective marketing strategy
Don't overlook the power of real estate marketing. While it's an added expense, it is necessary if you want to sell your home quickly. Marketing helps you to reach as many buyers as possible which maximises your chances of a fast sale. Your real estate agent will help you to effectively market your property and showcase it in its best light. From online listings to social media ads and flyers, advertising your property can make all the difference when trying to sell quickly.
Looking to sell?
Achieving a quick sale is all about making a great first impression. With the help of a qualified real estate agent, you can heighten your chances of selling your house fast and for the best possible price. A local agent will have in-depth market knowledge of your area and will come up with the best marketing strategies to position your home right.
Need to sell your home fast? Find your local LJ Hooker real estate agent now.

DISCLAIMER - The information provided is for guidance and informational purposes only and does not replace independent business, legal and financial advice which we strongly recommend. Whilst the information is considered true and correct at the date of publication, changes in circumstances after the time of publication may impact the accuracy of the information provided. LJ Hooker will not accept responsibility or liability for any reliance on the blog information, including but not limited to, the accuracy, currency or completeness of any information or links.
Share