What Rooms Add Value to Your Home?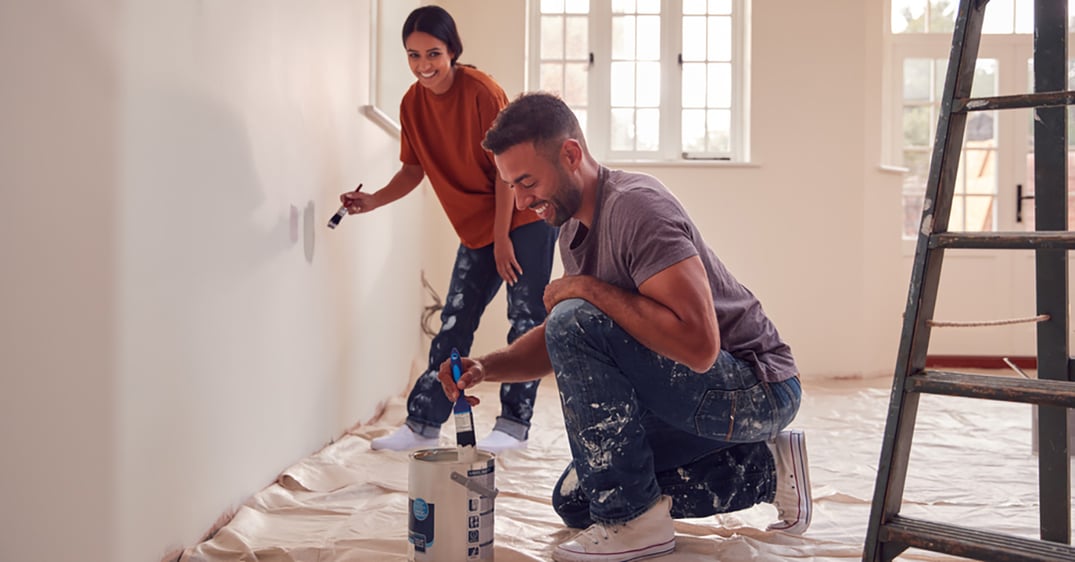 It is a good idea to add value to your home before selling. Making small improvements will give your property a fresh, new look and increase your chances of getting the best return.
Adding value to your home does not have to involve breaking the bank with expensive renovations. You can easily boost your property's value on a budget with some simple yet effective DIY hacks that will increase the likelihood of selling your home.

The rooms that add value to your home
When you are looking to add value to your home on a budget, you want to make improvements that will create maximum impact with minimum investment. Think about small updates that can increase the functionality of the room. Home improvement does not need to mean spending a lot.
Here are the rooms that, when done right, can add great value to your home:
Revive your kitchen
People spend a lot of time in their kitchens. The classic go-to room, your kitchen should be one of the first rooms to focus on improving prior to selling. You do not need a full-on makeover.
Start with updating the floor if needed (vinyl is a great cost-effective option that looks great and will not break the bank) and give old cabinet doors a facelift with new paint and fixtures. Countertops can be revamped with laminate benchtops - the most cost-effective material.
Another point of focus should be your splashback. Scrub to remove any grime or consider stick-on tiles that can be placed over the top of your old splashback for an instant, budget-friendly upgrade.
Make your bathroom a relaxation haven
A basic bathroom renovation can be quite cheap. Start by updating sink, bath and shower fittings such as taps, showerheads and handles. A simple coat of paint on the walls can be enough to give your bathroom a new look.
Another simple trick to improving perceived value is by adding small details such as scented candles, indoor plants, stylish soap dispensers and a makeup mirror.
Maximise space in bedrooms
Have a 'spare room' that is primarily used for storage or as a study space? Consider converting it into an extra bedroom. Doing so will add value to your home and attract more buyers.
With your existing bedrooms, consider giving them a repaint and adding extra storage options such as installing a built-in robe or extra shelving. Make bedrooms ready for staging by adding plush finishes such as comfy bed throws, cushions, shaggy rugs and fresh flowers.
Make your living room liveable
The family living room should be a space of comfort and function. Open up the space by neutralising the wall colours and letting in maximum light with the use of added lighting such as floor lamps or by swapping out heavy curtains for light-coloured shutters.
Turn awkward nooks into usable spaces for storage and consider investing in smart home technology with smart lights, a smart thermostat and adding a smart device to your TV for easy voice-command operation.

Add value to your property on a budget
There are many things that you can do to get the most value when selling your home. If you are planning on selling soon and want the best return on your investment, then the key is to spend money in the right places.
Even on a budget, there is still a fair bit you can do to your home to have it ready for appraisal. You do not need to spend a dramatic amount of money, especially if done right. Here are our top ways to instantly add value to your property:
A fresh coat of paint
Re-painting a room makes it seem brand new and refreshes the complete look of your home's interior. It is also a good way to add light to a room, particularly if you choose neutral colours such as whites and creams. This creates an overall brightness and airiness to your home, making it more inviting.
Curb appeal
First impressions count! Your home's exterior is the first thing people see. Boosting its curb appeal is therefore a quick yet effective way to add value to your property. You can do this by mowing lawns, pressure washing the exterior walls and driveway, fixing broken fence pailings, adding outdoor lighting to your entranceway and planting new plants.
New flooring
Floors have a big impact on the perceived value of your home. If your floors are in generally good condition, you can help increase their value and appearance by simply steam cleaning to remove old built-up dirt and stains, replenishing timber floorboards with new lacquer or a wax finish or hiring a buffer to buff and polish.
If your flooring is old and outdated, it is possible to install a new floor without having to sacrifice too much of your savings.
Add space and cleanliness
You want to make the best first impression when selling your home. Do this by getting rid of any rubbish and clutter and by giving your home a deep clean to remove any mould, dirt and deodorise furniture.
By removing clutter and giving your home a deep clean, you are making your home fresh and inviting for potential buyers. Some quick ways to create a more open living space include:
Removing excess furniture

Clearing table tops

Keeping knick-knacks and collectibles to a minimum

Storing unwanted or unused items in under-bed storage boxes

Invest in space-saving options such as stackable boxes, furniture that doubles as storage, and vertical hangers or shelves.
Update old fittings & fixtures
Giving old doors, cabinet doors and drawers a facelift with new handles is an instant upgrade that will add value to your home. Replacing old light fittings and light switch face plates is another way to add value without much effort or money.
Create inviting spaces
Improving the key rooms in your home can contribute to the overall worth of your property. If your home's interior is in good condition and indoor spaces are usable, then you are likely to get a higher market price when it comes time to sell. You can prepare your home for staging by focusing on the main liveable spaces of your home such as the kitchen, bathroom and living room.

A key summary of adding value to your home
If you are on a budget and want to add value to your home, you should look at the below options:
Transform your home with a coat of paint
Create some street appeal by sprucing up your front yard and home exterior
Install new floors or polish old ones
Get rid of clutter and put personal items in storage
Update fittings & fixtures on cabinetry, lights and doors
Stage key rooms to improve appearance and function
Let us help show the value of your property
If you are ready to sell your home and wondering how to add value to your property to maximise your return, then give the above budget-friendly tips a go. You do not have to spend a lot of time or money to improve your home. Remember, the key is to make your home beautiful and functional. If you do not enjoy using your home while you are living in it, then how will potential buyers?!
Voted Australia's number one real estate brand, a little help from the team at LJ Hooker can be invaluable when it comes to selling a home. Book a property appraisal today to get your home market-ready.
Get started on selling your home with a free property appraisal from LJ Hooker
Book an appraisal
Share