How To Get The Most Value When Selling Your Home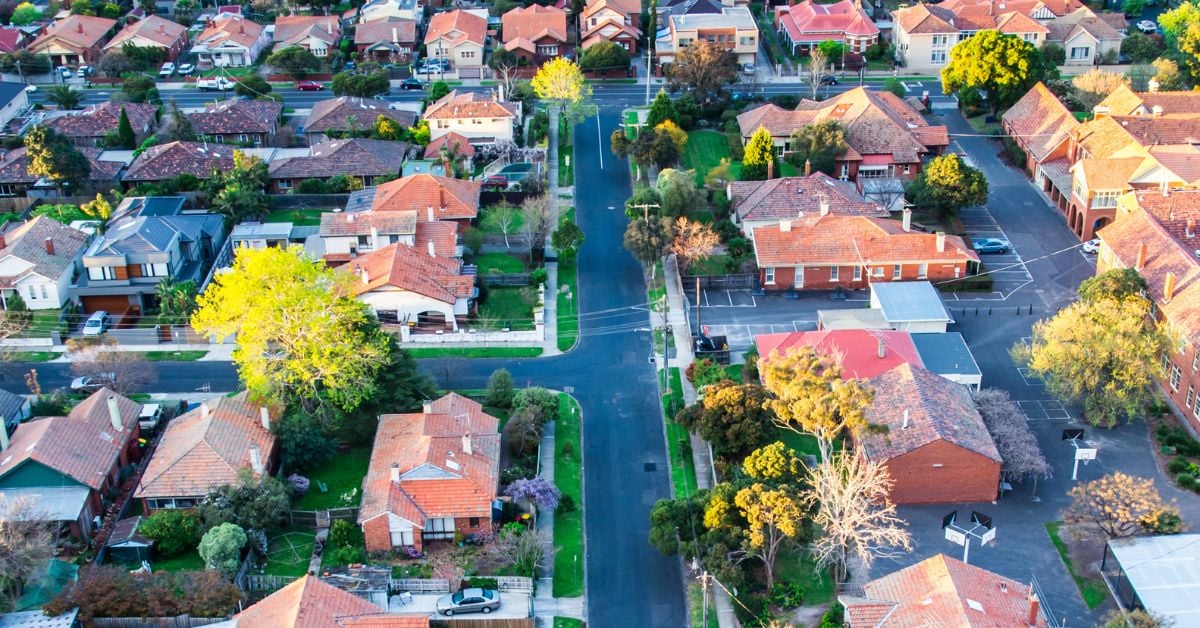 Selling your home can be quite an emotional process. When selling such a precious family asset, it's only natural to want to get the most value possible. After all, you only get to sell any given home once.
However, getting the most value when selling a home can be easier said than done. Sometimes, things like market factors and a lack of essential repairs and maintenance create a real obstacle to potential buyers.
In order to take proper advantage of this opportunity, buyers should take a step back and objectively assess the home - both inside and outside - and see what work needs to be done to create real value.
How to get the most value when selling
Getting the most value when selling your home comes down to a variety of factors. To guarantee the best deal possible, you will need to make your house stand out in a competitive market, all while spending as little money and time as possible.
In most cases, a local real estate agent will prove to be an invaluable asset. This is because the average homeowner may only buy or sell a house once in their life. On the other hand, a local agent sells property for a living and can help you navigate the process.
Sell at the right time
When it comes to getting the most value when selling, the timing of the sale is vitally important. This is because the time of the year you list your home can affect everything from the price it sells for to the time it spends on the market.
As spring typically sees the most buyers in the real estate market, it may be worth waiting until spring to sell. However, this is not always the case. As most homes go on the market then, you may need to consider how well your home can compete with others.
Make essential repairs
Making essential repairs is vitally important. Firstly, if the house is in great working order, you can command a higher sale price. Secondly, making essential repairs beforehand means fewer sale contingencies and perhaps even shorter settlement periods.
Add value through function
When preparing a home to sell, it is important to look at the functionality of your home. Today's buyers are willing to pay more for properties with a home office space and maybe even a fourth bedroom. So, if you have a fourth bedroom and no office, put a desk in there.
Understand the local market
Buyers in different suburbs have different likes and dislikes. To get the most value, a real estate agent can advise on local trends, helping you decorate or market to the audience that will pay the most money for your home.
Think about how you are going to sell
When selling a home, buyers can choose to sell by private treaty or at auction. For example, a house with broad appeal may be best going to auction so that prospective buyers increase the price through a bidding war. Meanwhile, a niche home is best sold through private treaty.
Negotiate
It is tempting to accept the biggest offer. Yet, the most value for money offer is often the offer with the best terms. For example, you don't want to sell your house to the highest bidder and vacate in seven days, especially if you are yet to purchase another home.
What to avoid when selling your home
When it comes to getting the most value when selling your home, there are things you should do. There are also things you shouldn't do, like getting too emotional. Otherwise, your personal feelings might get in the way of securing the best offer possible.
Getting emotional
It's only natural to get emotional when a for sale sign goes up outside your home. However, emotions can cloud your judgement during the selling process. With this in mind, try to think like a salesperson as a homeowner's mind typically inflates the home's worth.
Setting an unrealistic price
Over-valuing a home can put buyers in key brackets out of the equation. On the other hand, under-valuing a home may inadvertently signal the existence of major problems. To achieve the best outcome, reach a realistic figure backed by market research.
Hiding big problems
Fixing problems may seem overwhelming. However, hiding these issues isn't an option, as they will be uncovered during the buyer's inspection. By fixing problems ahead of time or talking to your agent to adjust the price accordingly, you can avoid sales falling through post inspection.
Not preparing for the sale
Sellers who leave their homes full of mementos and family pictures are setting themselves up to fail. Buyers want to be able to picture their family in the home. By preparing for the sale, decluttering and staging certain rooms, you are helping sell the vision of the home.
Selling your home with LJ Hooker
Selling your home is one of the most exciting and emotional times in life. On one hand, you may stand to make a great profit. On the other hand, you are also selling a family asset. To help make the transition as easy as possible, look to the team at LJ Hooker.
Combining experience with excellent market insight, we can help advise you of market trends and home improvements you can make in order to position your home in the best possible light.
A little help from the team at LJ Hooker can be invaluable when it comes to selling your home for the best possible value. To start your selling journey, you can contact an LJ Hooker agent or organise a free property appraisal today.
DISCLAIMER - The information provided is for guidance and informational purposes only and does not replace independent business, legal and financial advice which we strongly recommend. Whilst the information is considered true and correct at the date of publication, changes in circumstances after the time of publication may impact the accuracy of the information provided. LJ Hooker will not accept responsibility or liability for any reliance on the blog information, including but not limited to, the accuracy, currency or completeness of any information or links.
Share