LJ Hooker Offices Unite for a Strong Brand Presence in Perth's South East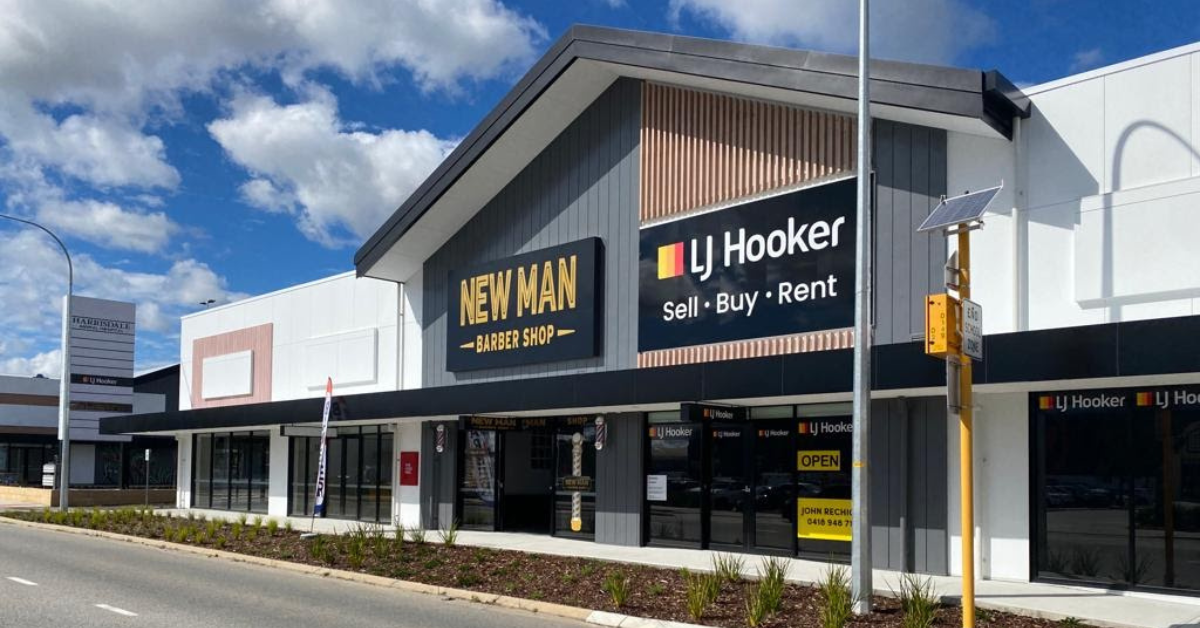 LJ Hooker is expanding its presence in Perth's busy south east suburbs with the opening of a new office, while one of its longest-running sales agencies sets up for an exciting new change of management.
A succession plan, which has been two years in the making, sees long-term agent Nathan Frisina take over as the new principal of LJ Hooker Thornlie | Canning Vale from veteran agents Dahlia and John Rechichni.
The Rechichni couple, who established the business 40 years ago, will remain as directors and sales consultants, while also establishing a new office in the nearby suburb of Harrisdale with a focus on property management.
Mr Frisina is a long-time member of the LJ Hooker network, with his parents running an agency in Gosnell for more than 20 years. Alongside his wife Louise, also a director, they are looking to uphold their family legacy.
"LJ Hooker Thornlie | Canning Vale has been a market leader in the area since it was established back in 1982 and this is a wonderful opportunity for us to take the business into its next growth phase," Mr Frisina said.
"We have been fortunate to build a unique partnership with Dahlia and John over the years which has been built on trust, respect, and appreciation of one another.
"We will be embracing new technology, systems and training to ensure that we can continue to deliver quality customer service for property sales, while the new office in Harrisdale will concentrate on growing its rental portfolio within some of the fastest-growing suburbs within Perth's metro area."
LJ Hooker General Manager of Network, Stephen Mutton congratulated LJ Hooker Thornlie | Canning Vale on devising a successful succession plan while at the same time creating a new business to strategically expand into upcoming areas such as Harrisdale, Piara Waters and Treeby.
"John and Dahlia's commitment and dedication to the LJ Hooker network over the past four decades has been unwavering and they have planned not just for the succession of their business but also for the brand," he said.
"Nathan and Louise are just as passionate about the LJ Hooker brand and that makes them the right candidates to take this established and successful business on to its next exciting chapter.
"Perth is a very captivating market and remains popular for interstate investors, so the opening of the new LJ Hooker office in Harrisdale puts the brand right in the hub of new growth and development."
Mr Rechichi revealed he had been approached by different real estate groups wanting to buy his business but did not want to give up the LJ Hooker business name.
"The name LJ Hooker was more important to us than getting a better price – it has been a part of our life for such a long time," Mr Rechichi said.
"We want to see the brand strong out here and also wanted to ensure that there would be another LJ Hooker office opening.
"Nathan came to work for us four years ago and we just knew that he would be the right person to take over as he had worked for his dad as an LJ Hooker sales rep. and has an in-depth understanding of technology and systems which will benefit the business."
LJ Hooker Harrisdale officially opened last weekend with a new office in a high-traffic area opposite Bunnings on Ranford Rd. Keeping it in the family, the licensee for the new business is Dahlia's son Danny, who specialises in property management.
Share