Top 5 Smells That Sell Houses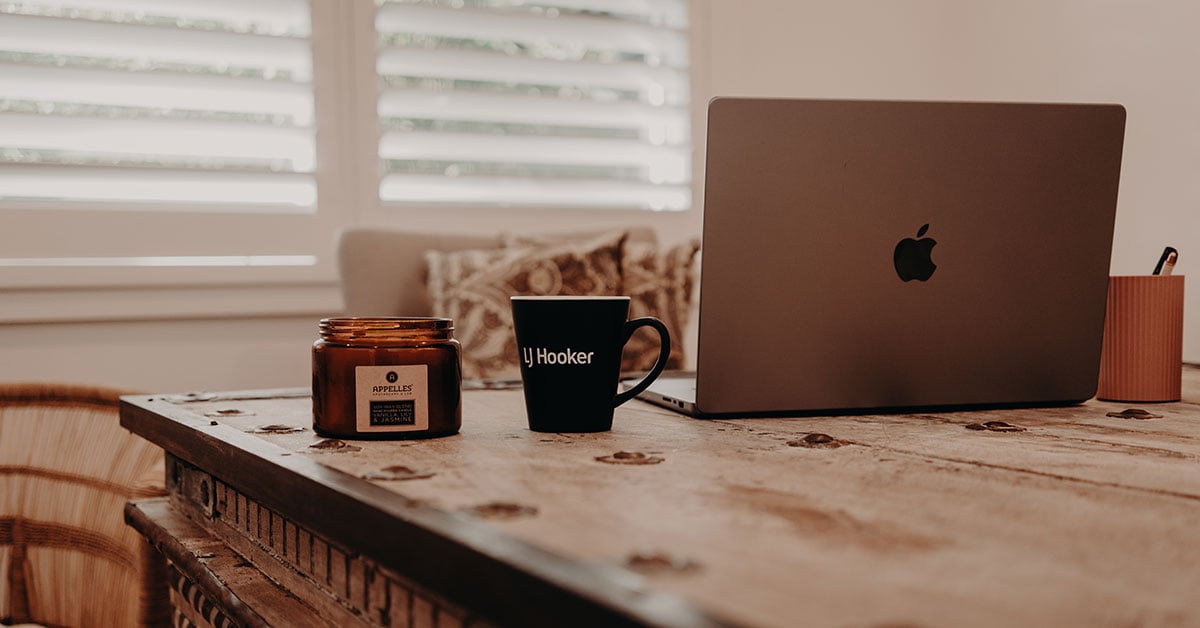 Step inside any home and it's not the decor or layout that makes a first impression, but the smell. Soaring high ceilings, light-filled interiors and exquisite finishes may be grand, but potential buyers could be heading out the front door quickly if the property doesn't engage all of their senses, including their noses.
Why is smell important to selling a home?
Neuroscience shows our brains are wired to quickly react to scents, with research from Harvard University revealing it is intertwined with emotion and memory. It can influence the way we feel and how we react to different environments.
For those looking to sell their home, this is an opportunity to evoke a positive reaction at open inspections by simply harnessing the power of smell.
Natural fragrances that exude a crisp, clean and relaxing ambience have been proven to have an impact on buyer behaviour or could even increase the value of a property. Think of subtle scents released through a few drops of essential oils, reed diffusers, scented candles and even fresh flowers rather than overpowering commercial air fresheners.
Another option is to simply open the windows and let the breeze wash through your home.
What smells to avoid in your home
Just as there are smells that will enhance the appeal of your property, there are others that could hinder your sale.
The delicious aroma of freshly baked bread or brewed coffee has long been favoured by real estate agents as it is associated with a sense of comfort and warmth. But research also suggests this could put off-buyers as it could appear that the seller is trying to disguise something or distract them.
You may own the cutest of pets but not even animal lovers like the odour of someone else's dog or cat in a home. So, if you are looking at listing your property, it could be worthwhile getting someone else to mind your fur baby or perhaps restrict them to the outdoors.
The waft of stale cigarette smoke, mould and dampness are also definite turn-offs, along with smelly bins or strong cooking odours. Using harsh cleaning products to remove bad smells, such as bleach, could be deemed even worse.
The fragrances to bet on
So, just what scents should you be using when putting your house on the market? We've established our top 5 smells that sell houses.
1. Citrus
Citrus is often perceived favourably by buyers. The zesty combination of lime, lemon or oranges is synonymous with freshness. It works well in areas where buyers are expecting cleanliness, such as the kitchen and bathrooms.
Lemons are considered a 'natural bleach' and can be used in several ways to clean without chemicals. The acid in its juice is effective in removing stains, cutting through grease and cleaning bench tops. Mix it with vinegar and washing detergent to clean your sinks.
Also known as a mood enhancer, the scent of lemons can help to reduce stress. So, it will leave your interiors not only cleaner and smelling better but more also relaxed.
2. Pine
While popular at Christmas, the scent of pine oil can be used at any time of the year. Its woody aroma is renowned for being invigorating and uplifting. It is also a common aroma used in cleaning products. This theme can be carried into your decor by putting pine cones into a bowl for decoration.
Their scent can last around two weeks but can be extended by using essential oils. This is one to avoid if you are pregnant. And also keep pine essential oil away from young children or pets as it can be harmful.
3. Vanilla
The sweet and nutty aroma of vanilla is a popular choice for interiors as it can eradicate unwanted smells. Considered to be pleasant and comforting to the senses, it is a fragrance with wide appeal. Add a few drops of vanilla essence to boiling water, throw in some jasmine or lavender and create your own spritz.
Spray this around the home and it will freshen up even the mustiest rooms. Or simply allow it to simmer on the stove and it will permeate your home.
4. Cinnamon
Boiling cinnamon sticks or cloves creates another beautiful fragrance suitable for homes, particularly living rooms and kitchens. It will remind buyers of baked cookies - but without having to make them. It also works well with orange peel for a little extra sweetness.
Cinnamon is known to reduce anxiety and depression, so its perfume should have your prospective homebuyers feeling calm and relaxed.
5. Lavender
The perfume of lavender has long been associated with sleep and is a great choice for a peaceful interior. Mix it with vinegar to create your scented cleaning products – add to its bouquet by combining it with jasmine and rose. Use lavender in the bedrooms to highlight their serenity.
If your home has cottage appeal, be sure to add some to a vase on the dining table as a styling touch.
These beautiful fragrances are sure to have prospective purchasers fall in love with your home with both their hearts and noses.
DISCLAIMER - The information provided is for guidance and informational purposes only and does not replace independent business, legal and financial advice which we strongly recommend. Whilst the information is considered true and correct at the date of publication, changes in circumstances after the time of publication may impact the accuracy of the information provided. LJ Hooker will not accept responsibility or liability for any reliance on the blog information, including but not limited to, the accuracy, currency or completeness of any information or links.
Share