First-Time Ultimate Sellers Guide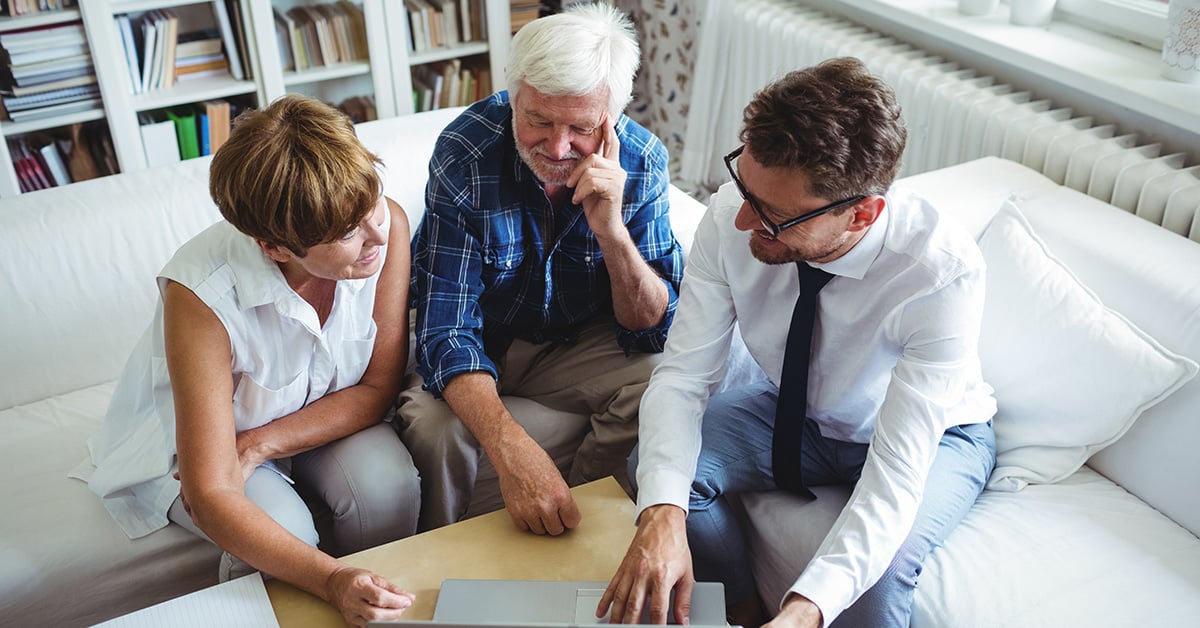 Selling a home for the first time can be quite overwhelming when not familiar with the real estate world and its jargon. You might wonder what an agency agreement is, how much your property is worth, when the best time to sell is, how to get the best price, etc.



To help you along the process and make sure that you achieve the best outcome, we answered all the questions first-time home sellers might have:
When is the best time to sell my property?
Property sells all year round, and there is no "best time to sell". The right time depends on many factors, including the property itself, the surroundings and neighbourhood you live in, economic factors, market conditions and your personal situation.

Many people opt to sell their place in the warmer months, when the garden is blooming and when everything looks great. However, there are also advantages to selling your property during quieter periods, such as in winter. With fewer options on the market, which means less competition, you often attract more interested buyers which can result in a quicker sale.

However, each local market is different, and it is essential to find out what is happening on yours. Talk to your local LJ Hooker agent and ask for a local market report and their insights into what you should do and when you should sell your property.

Back to Top


What are the steps to selling a property?
If you are a first-time home seller, you might not know the path to a successful sale. Here are the steps to take when selling a property:
Declutter and prepare your home
Get a market update
Choose an agent
Pick a sale method
Set a selling price (if selling by private treaty)
Review and sign the agency agreement
Market your property
Contract of sale prepared
Open for inspections
Sale negotiated, or property goes to auction
Contracts are signed
Property settles


What is happening in the real estate market now?
Each market across Australia varies as do individual suburbs and even streets. Some areas are in a buyer's market cycle while others are in a seller's market. Therefore, you need to research your local real estate market.

Your local LJ Hooker real estate agent is the best person to talk to about the local market. They can provide you with a local market report, an overview of what is selling and has sold in the area and insights on how the national economic trends are impacting a specific market. As they live and breathe real estate in your neighbourhood, they are a great resource of local real estate information.

Back to Top
What is a sales agency agreement?
A sales agency agreement is a legally binding contract that includes all the necessary details for the salesperson to sell your property.

A sales agency agreement includes:
the property details;
the full name of the vendor and real estate agent;
the agent's registration number;
the agent's genuine estimate of the selling price of the property;
the selling price being sought;
the method of sale;
the duration of the agreement;
the rights of the vendor to terminate the agreement;
The commission to be paid to the agent if /when the property sells;
the inclusions and exclusions of the sale;
the signatures of both the real estate agent and the vendor.
How much is my home worth?
Your home's worth depends on several things: the land value, home improvements and renovations, the location, the real estate market, as well as recent sales of similar properties and property characteristics.

However, it is crucial to keep in mind that your home's worth will be as much as someone is willing to pay for it. When setting a price for your home, you look at all the data available, but if it's not selling, you might need to adjust this price down the track.

Your LJ Hooker agent, with their local market knowledge, is the best person to ask about how much your home is worth.

Back to Top
What is a property appraisal?
Property appraisals are given by licensed real estate agents, as they specialize in answering the 'how much is my home worth' question.

They do it by running a comparative market analysis which involves finding similar properties that sold within the last 90 days. The closer they can match your property to others sold in the area, the more accurate the appraisal will be. Agents also consider current competition, broader market trends, the properties' structure and condition.

Property appraisals are an excellent way of understanding your properties potential market value at that specific point in time.

Back to Top
What is a property valuation?
A property valuation is a calculated figure conducted by a qualified valuer. It is often required when a definitive value is needed, for example, when applying for a bank or home loan lender, or when establishing the value of a deceased estate. It will cost money to get.

Valuing is a complex task. It takes into account the location of the property, the features of the home, the building structure and condition, the local council zoning, as well as caveats and encumbrances on the property and any building faults.

Property valuations are generally on the lower side and don't take into consideration the emotion of a buyer – what they would be willing to pay if they fall in love with your property.

Back to Top
What is the difference between property appraisal and property valuation?
A professional valuer may provide you with a figure that does not reflect an individual's interest in the home and is merely based on market analysis. This could mean a lower value figure, which could, in turn, lead you to underprice your home.

An agent appraisal is informal and can differ between real estate agents. The figure an agent provides will reflect how much they think you could obtain if you were to list your property with them.

Always be careful when using online tools and resources to value your home, as they might not use the latest data. The risk is to overprice or underprice your home for sale. That is why it is always better to talk to a professional, such as you LJ Hooker local real estate agent.

Back to Top
Why is it essential to get the price right from the start?
It is crucial to get the price right when you first advertised your home, as this is when most people will be looking at your listing. Getting the price right from the start will limit the risks of missing out on opportunities or not achieving the best possible outcome.

Price your home too high, and it may end up staying on the market for a long time. When a property remains on the market for more than 60 days, it can end up getting stigmatized. Buyers may start to think that something is wrong with the property, which may force the vendor to reduce the price considerably to sell it.

On the other hand, if your price your property below market value in an attempt to create interest and generate multiple bids, it may result in buyers assuming your home is only worth its listing price. Not only you won't achieve the price you want, but this practice is also illegal in some states.

The best plan to sell your property is to know how much your home is worth, and then talk to your agent regularly during your marketing campaign.

Back to Top
How should I price my home?
Your real estate agent is the best person to advise you on how to price your property. If you are selling by private treaty, carefully consider the property appraisal the agent has given you, review local market reports and any recent sales of similar properties. Talking to your agent about this is key.

If you are selling via auction, make sure you communicate with your agent regularly throughout the marketing campaign. They will be able to gauge the market throughout the sales campaign. The open for inspections, number of contracts out and the price point the market believes your property to be at will help you set your reserve price before auction day.

Back to Top
What is a real estate agent commission?
A commission is a fee paid to a real estate agent for selling your property. In other words, commissions are the agents' reward for a successful result. So no sale for you also means no commission paid to the agent. The agency agreement will detail the percentage of commission to be paid to the real estate agent if your property sells.

Back to Top
How long does an agency agreement last?
Usually, an agency agreement lasts 90 days.

Back to Top
What is the best way to market my property?
Promoting your property is an essential part of achieving a successful sale. LJ Hooker agents are experts at marketing properties to achieve outstanding sales results. Our secret to success is making the best use of the multitude of tools we have available to showcase your listing and present it to market.

When working our your marketing plan with your agent, you should consider the following options for the best outcome:
professional photos, video, virtual tour and copywriting to capture your home;
signboards for outside your property;
advertisements on real estate portal;
promote property on the LJ Hooker website;
promote property via LJ Hooker's 'Property Spotlight';
promotion via LJ Hooker Boost (LJ Hooker's industry leading social media advertising program);
promotion on international portals via our automated feedex link;
print media advertising;
local letterbox drops to the neighbourhood;
agent database marketing.


What are the standard costs when selling a home?
When selling your home, you will need to make sure that you are aware of the following costs:
legal and conveyancing;
professional photos and video of your property;
marketing and advertising;
agent commission;
property styling;
moving;
pest and building inspection reports;
any job needed to either complete the home or fix issues with the property before you sell.


What interview questions should I ask a real estate agent?
To guarantee the best possible outcome when selling your home, you must find the right real estate agent. To make sure that you make the right choice, you should interview the potential candidate and ask the following questions:
How long have you been a real estate agent?
Are you licensed by the relevant state authority?
What has your success rate been?
Which selling method do you most commonly deal with?
Can you provide me with references from past clients you have dealt with?
Can you give me examples of some recent successful sales?
What type of marketing do you use the most for properties?
Can you give me examples of some campaigns you have worked on?
How much does it cost to list with you?
How much are your commission fees?
Which is the best contact method, and when is the best time to get hold of you?
How much do you see my property selling for?
Do you host open inspections?
Will you be working with other agents in your office to sell my home?


Why should I choose an LJ Hooker agent to sell my property?
There are many reasons why you should choose LJ Hooker to sell your property. With more than 90 years in real estate, LJ Hooker has the most influential digital presence in Australia and is the strongest name in the Australian real estate market.
Voted Best Network of the Year 2015, 2014, 2013 at the national REB awards;
Won the prestigious Digital Presence of the Year Award in 2016 and 2017 at the national REB awards, ensuring your property reaches more buyers than any other real estate group;
LJ Hooker sells a property every 3 minutes;
Reach an extra 2.5 million buyers with our complimentary online listing system;
Receive 20,000 Qantas Frequent Flyer points (T&C apply) when you sell your property with LJ Hooker.


Share